What do you use to clean your pet's paws after the daily walk❓

Worrying about bugs and fleas 😰..❓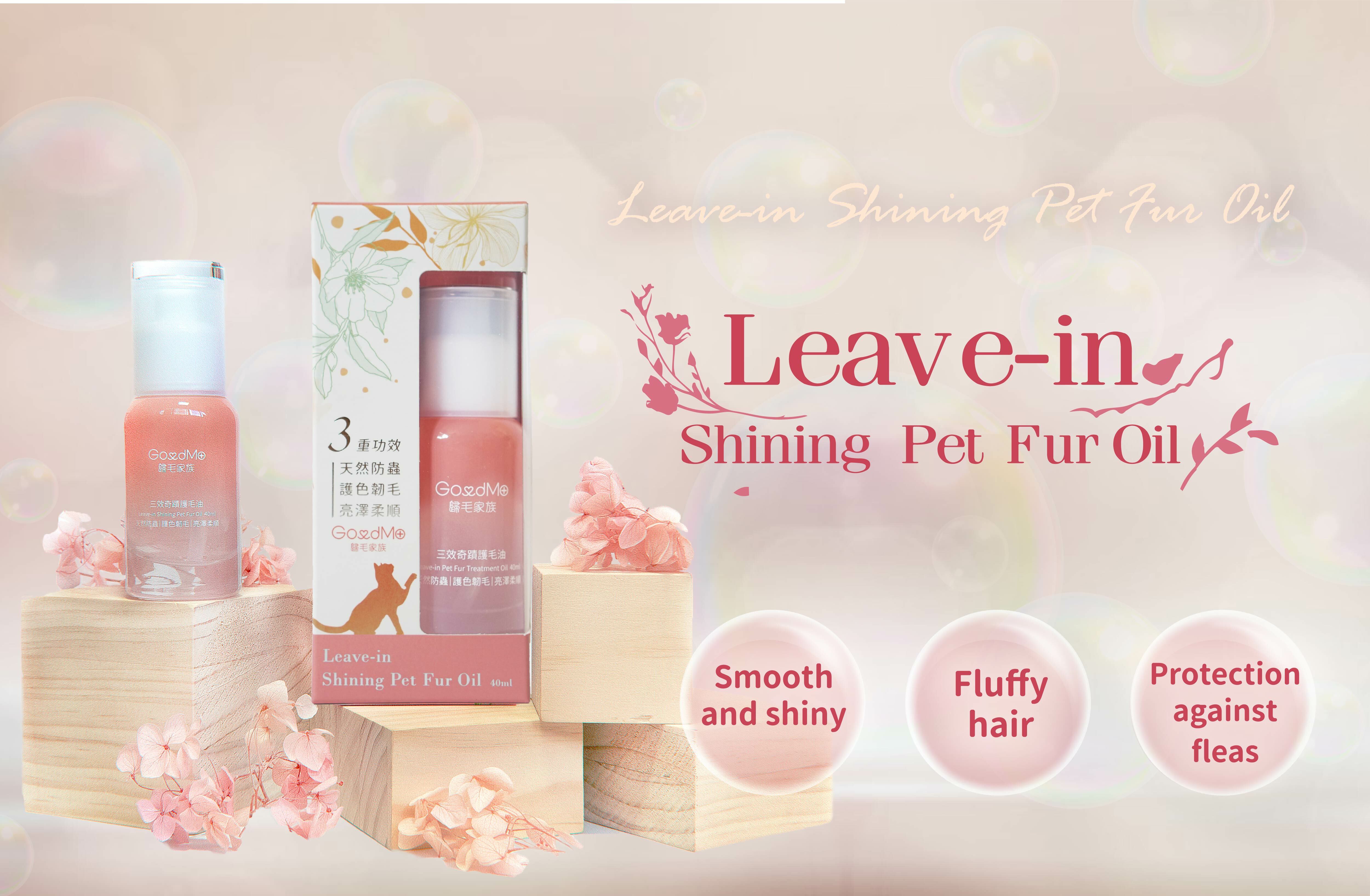 We all want our pets tohave beautiful hair and not be attacked by mosquitoes
Everything you wish for can be achieved with a #natural, harmless way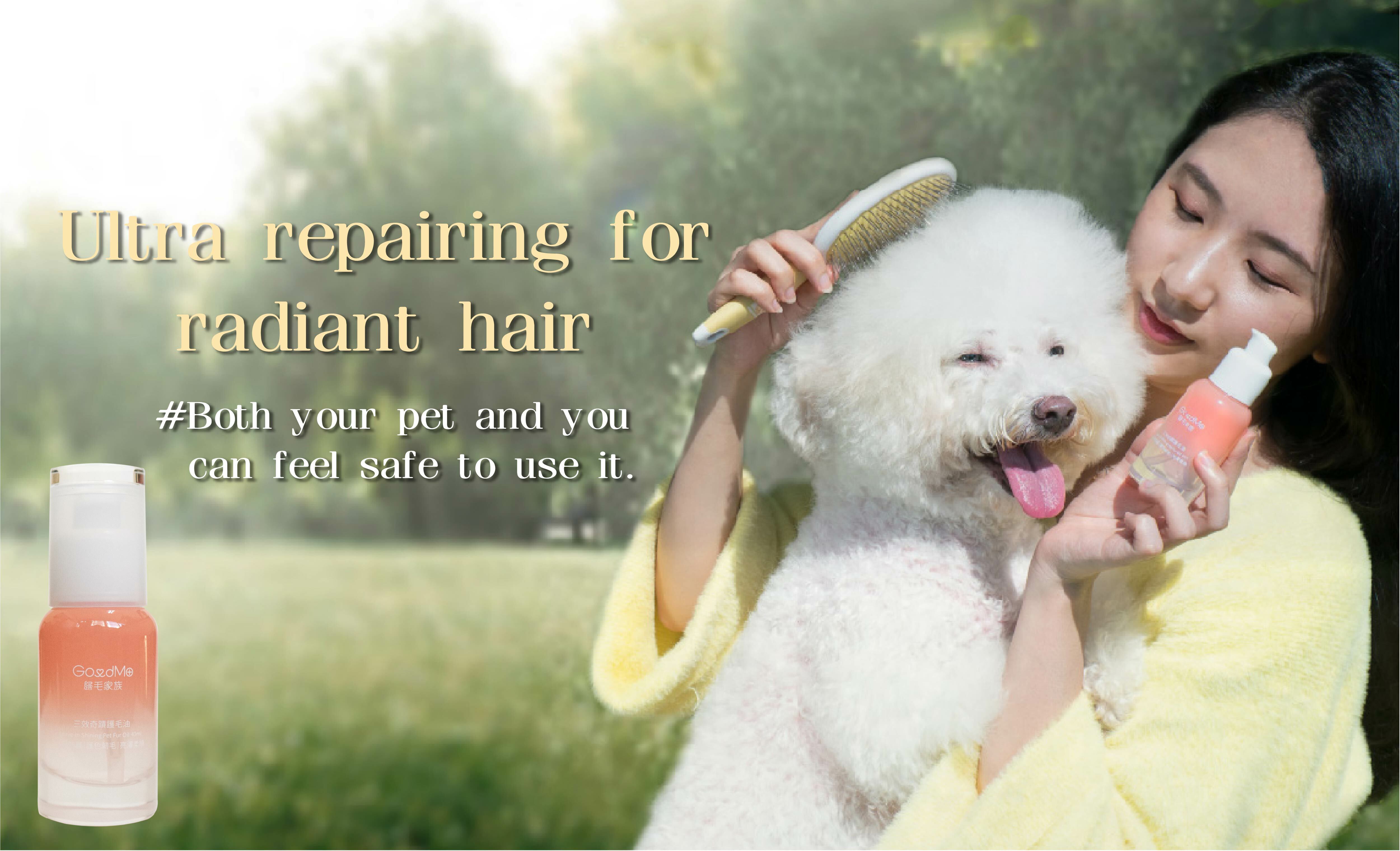 Smooth hair + safe + bug repellent
➯Leave-in Shining Pet Fur Treatment Oil" triple effects in one bottle✨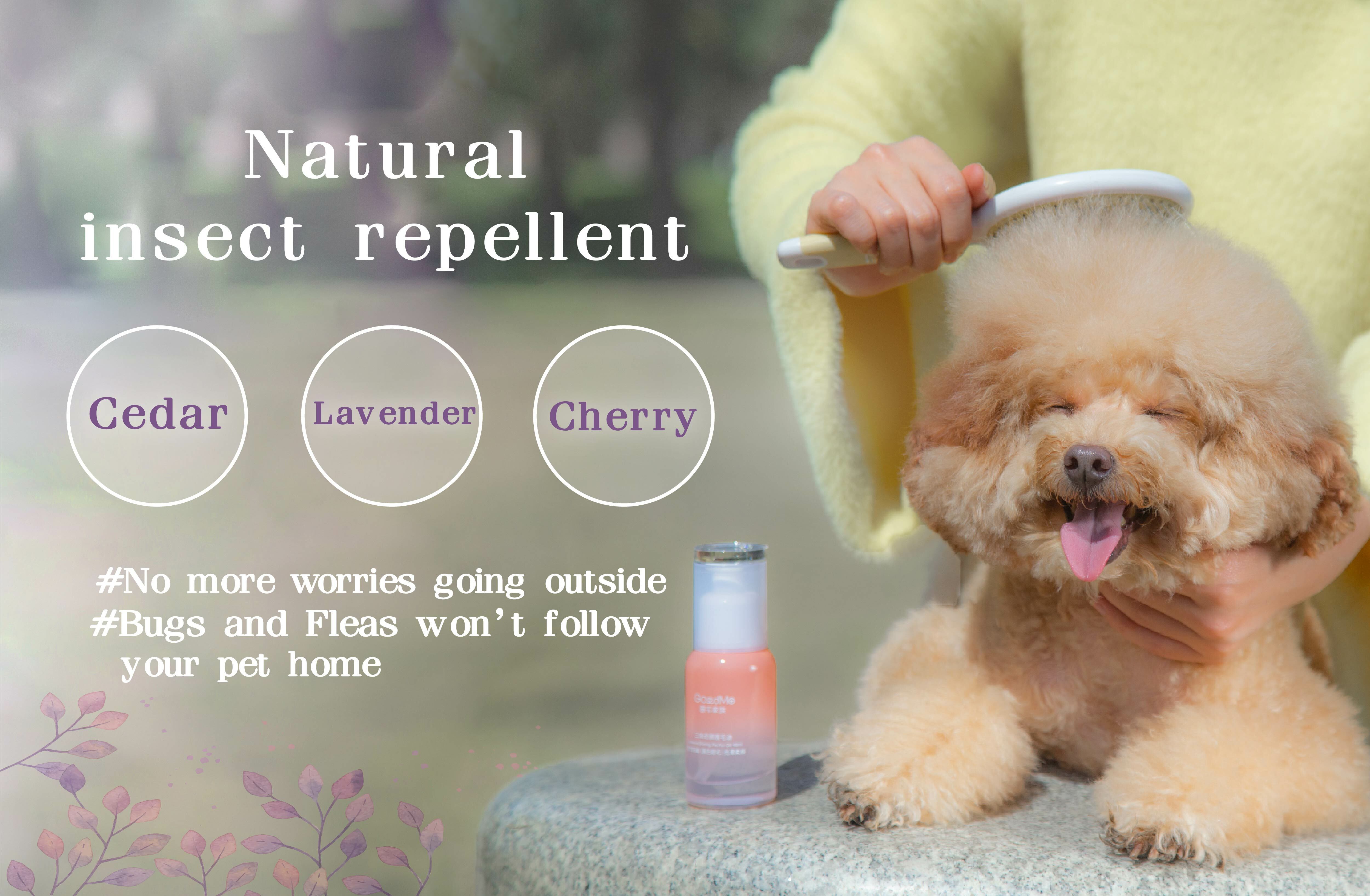 ✨ What you can expect ✨

🐶" After trying it out, I found that # it was absorbed super fast!And the #fur really became shiny! Now his hair is detangled easily , and combing #no longer pulls his hair and causes pain. He doesn't resist combing anymore. "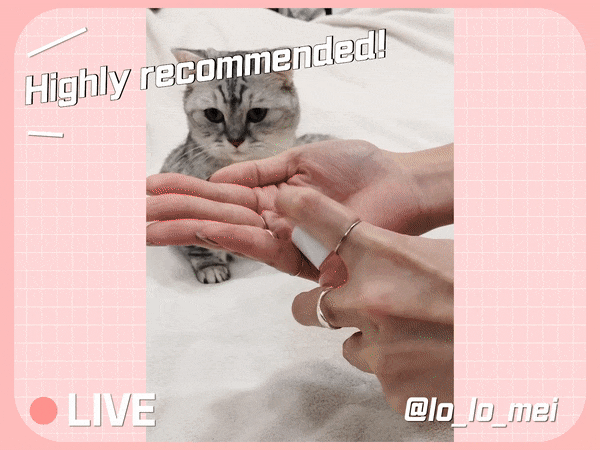 ✂  Instructions ✂

Take an appropriate amount of Fur Treatment Oil and massage with the warmth of your palms so that the fur can absorb nutrients efficiently.
1.
Before blowing dry and after bath: 
Protecting the hair, reducing heat damage
2. 
Before styling: 
Increasing smoothness, reducing hair breaks for a fluffy look
3. 
When going out:
Naturally guarding the hair against bugs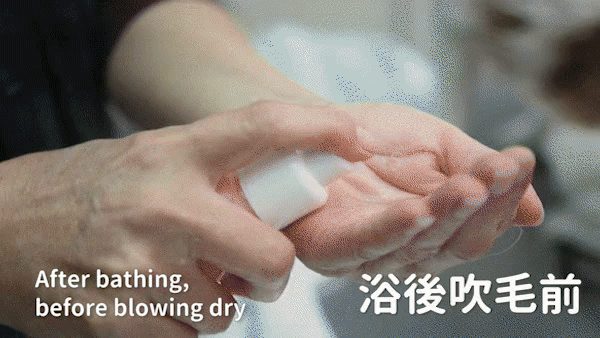 More sharing by pet parents
💬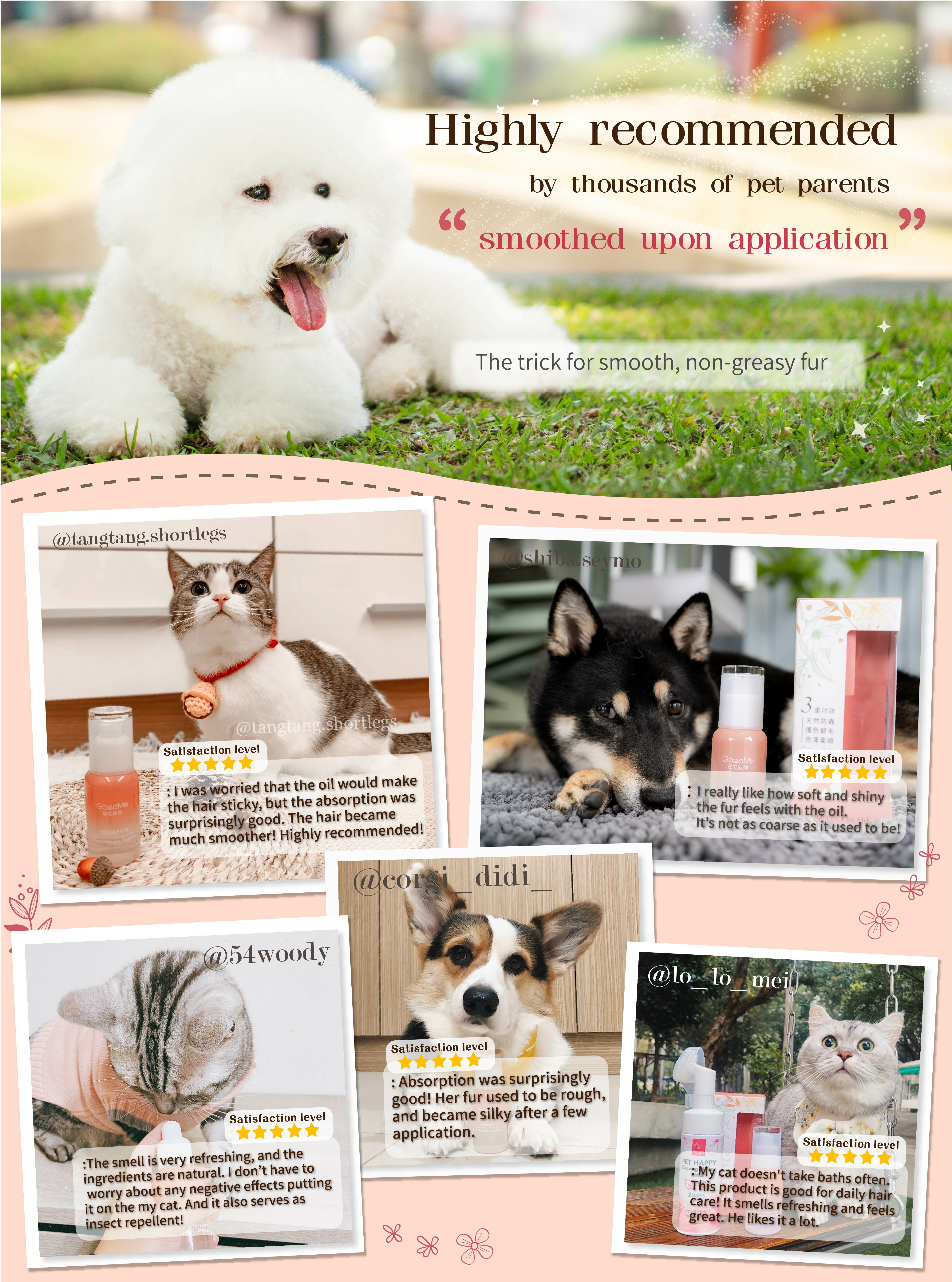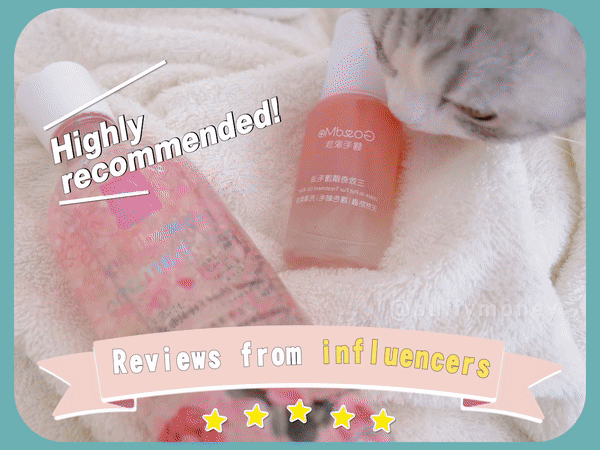 Daily Quick Cleaning
💧
#
PET HAPPY Cleaning Mousse
ButtxPawsxChinxBodyxMouth
Natural plant extracts cleansing formula, cleans as it cares
🍀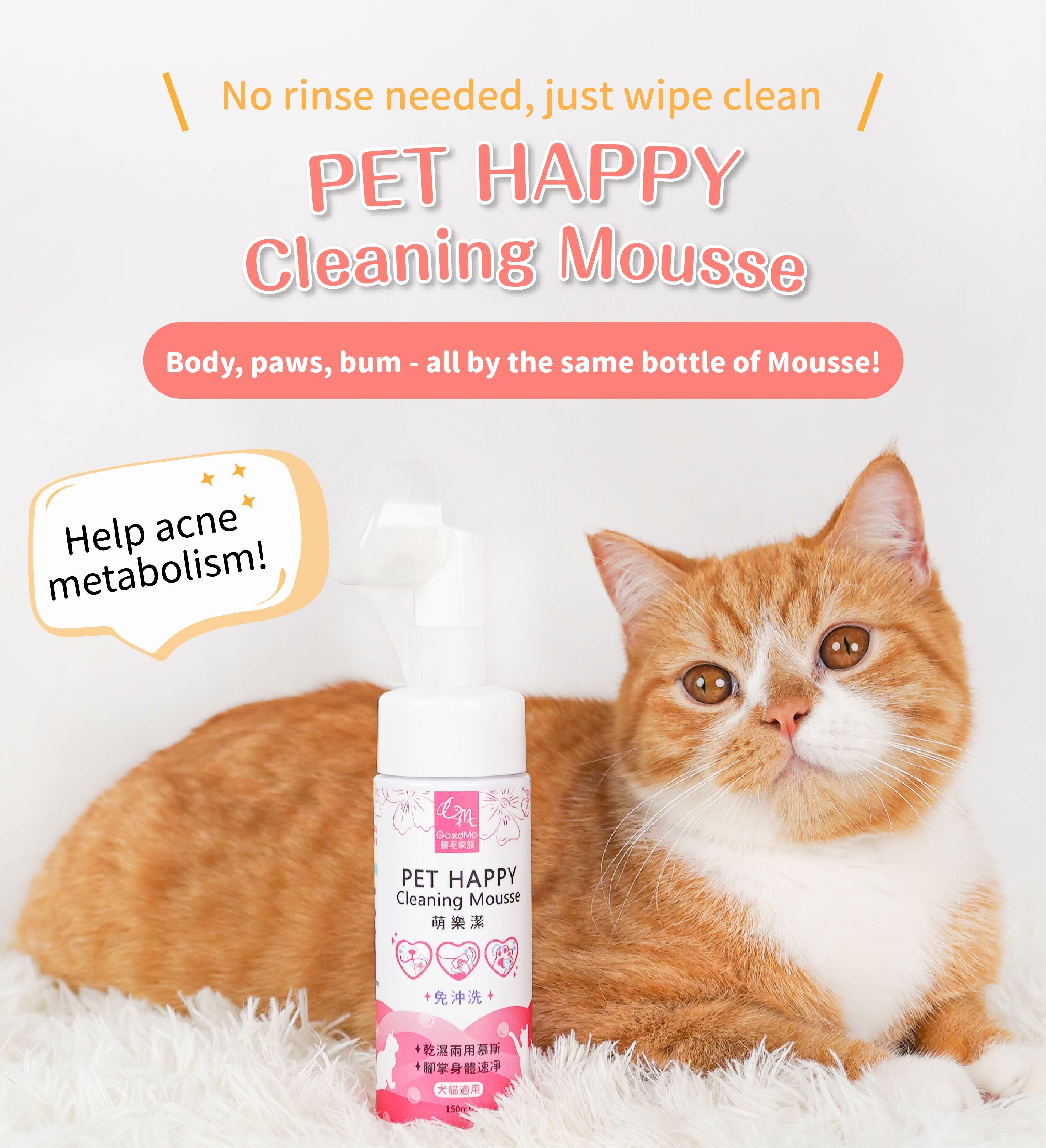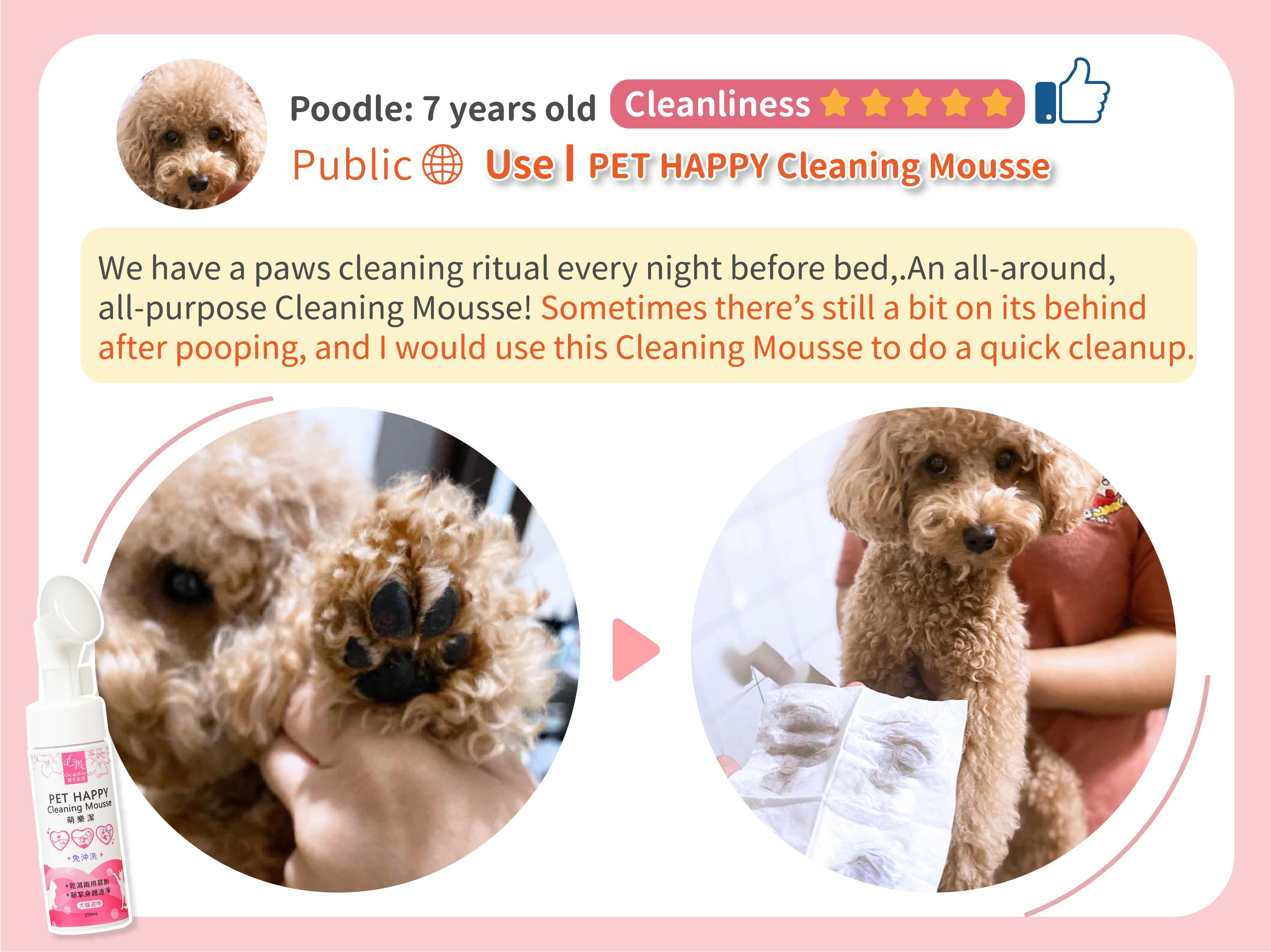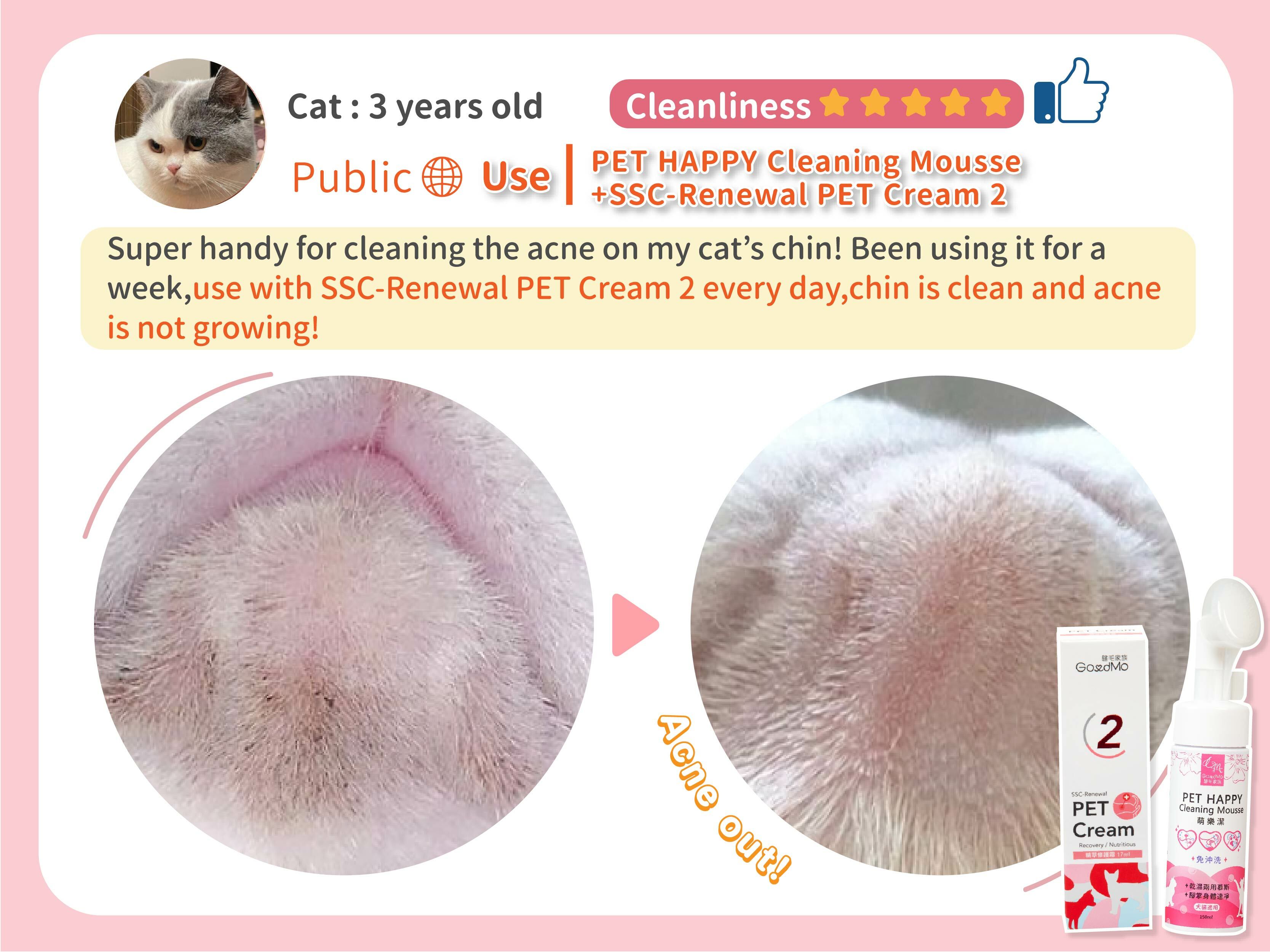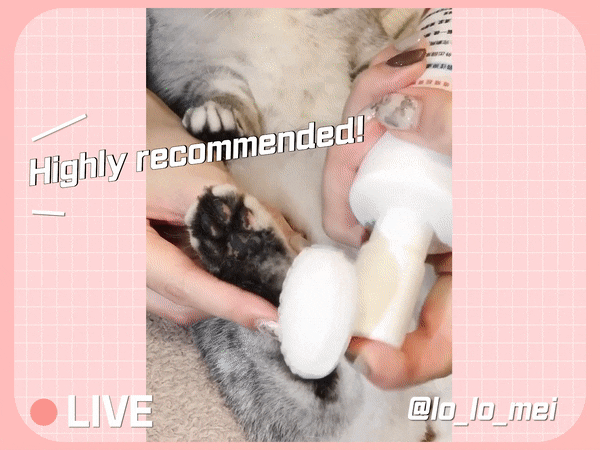 Convenient to use, natural, mild and effective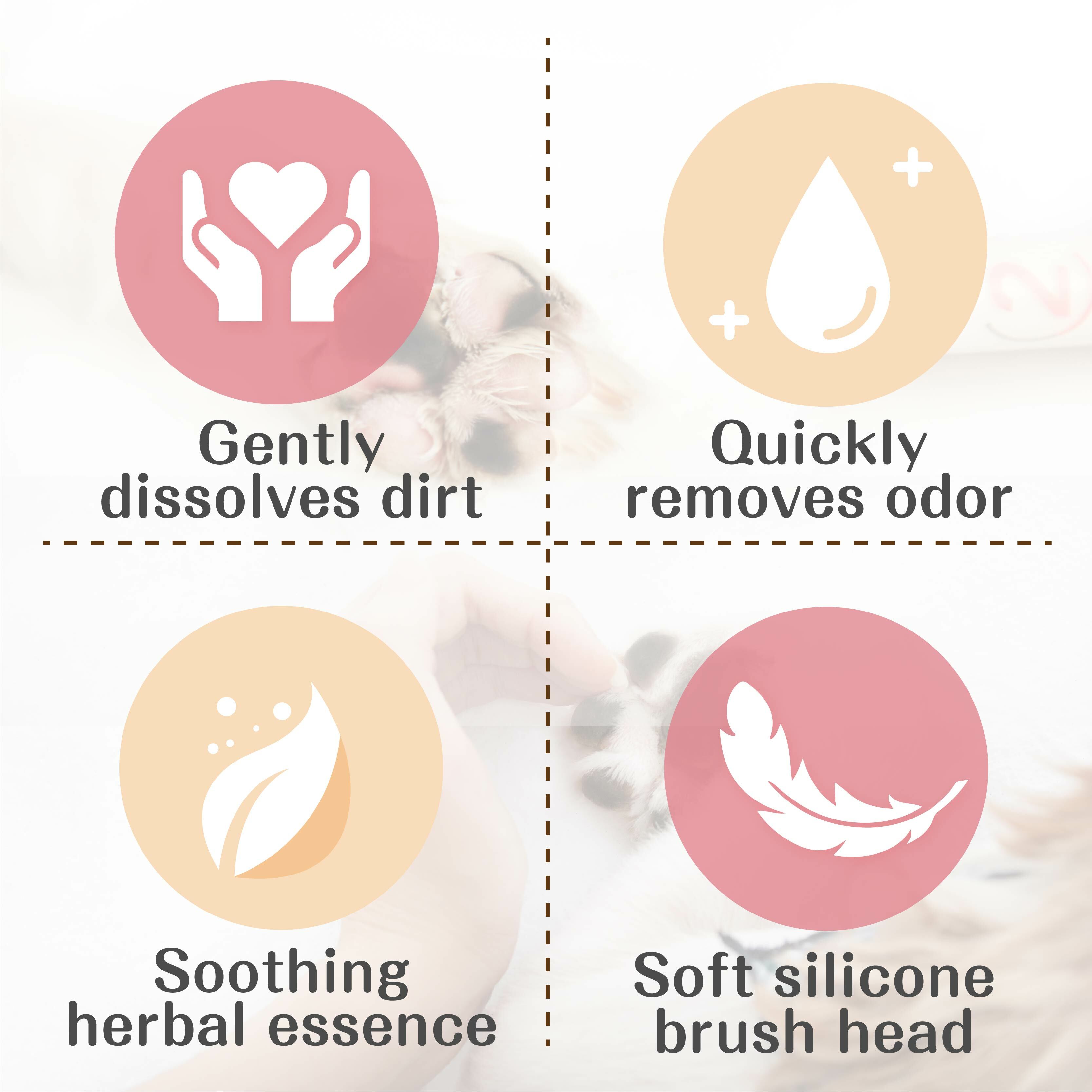 It's more challenging to spot bacteria than dirt 💥
All dirt and bacteria banished in just one wipe👊👊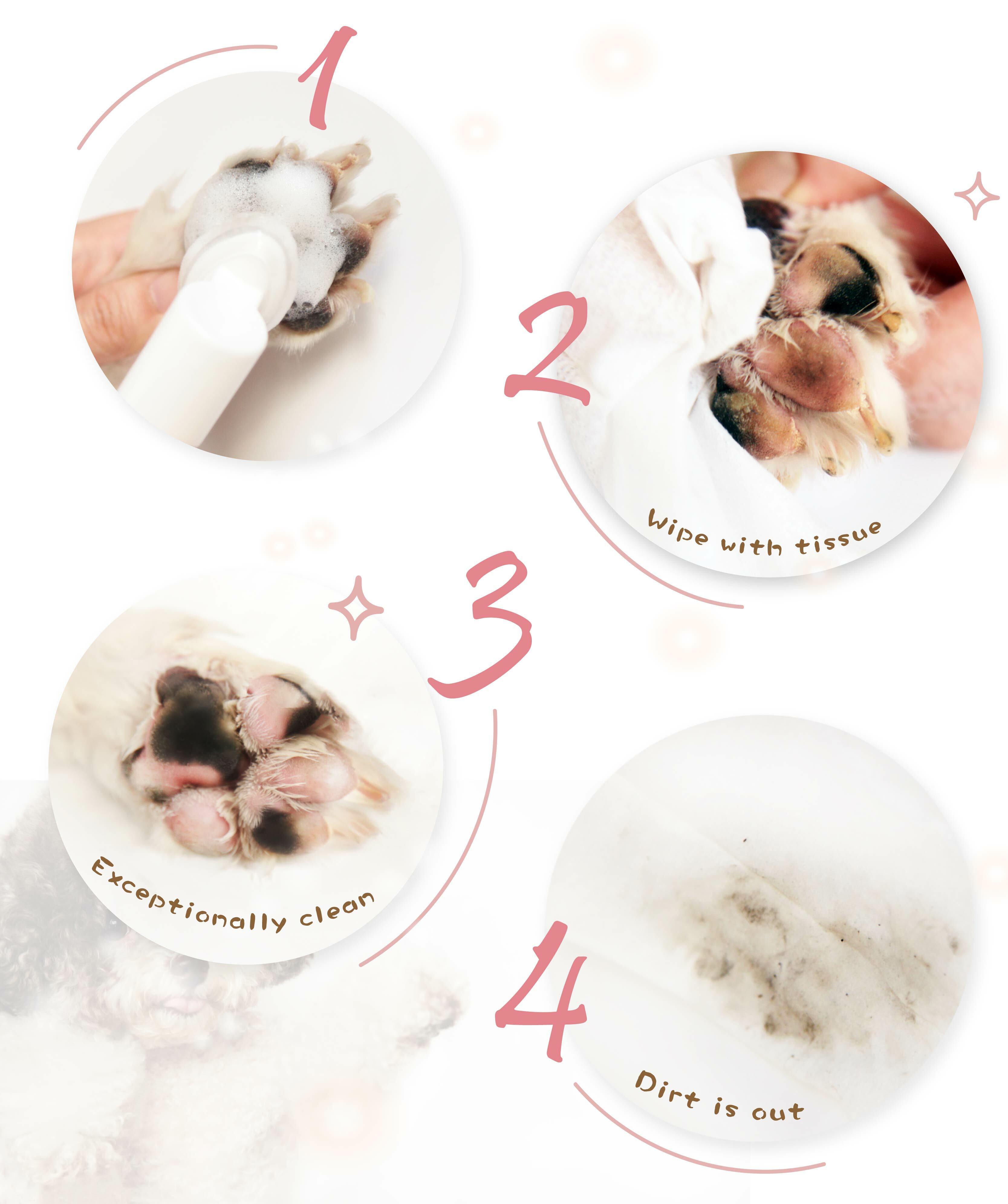 From pet parents💬

🐶"I need my bed to be exceptionally clean. Every day after our walk, I need to clean my dog's paws. PET HAPPY Cleaning Mousse is very easy to us, #I don't need to drag him to the bathroom to wash his paws every time; it saves a lot of time!"