▎Suitable for pets...

✓ Prone to be oily and muggy
✓ Body odor 2-3 days after bathing
✓ Tendency to scratch
For dogs and cats of all ages
Recommended for 👉: Normal to oily skin

▎Suitable for pet parents...

✓ Wish to delay the return of body odor and keep skin afresh
✓ Prefer pet hair to be shiny and fluffy
▎Key functions

✓ Wash away sebum, no more odor 
✓ Protection for epidermis, no more oily skin
▎Product volume / Guarantee period

Extraordinary Pet Shampoo 350ml/3 years
Extraordinary Pet Shampoo 1000ml/3 years
Non-stop scratching ❓
Body odor come back soon after bathing...❓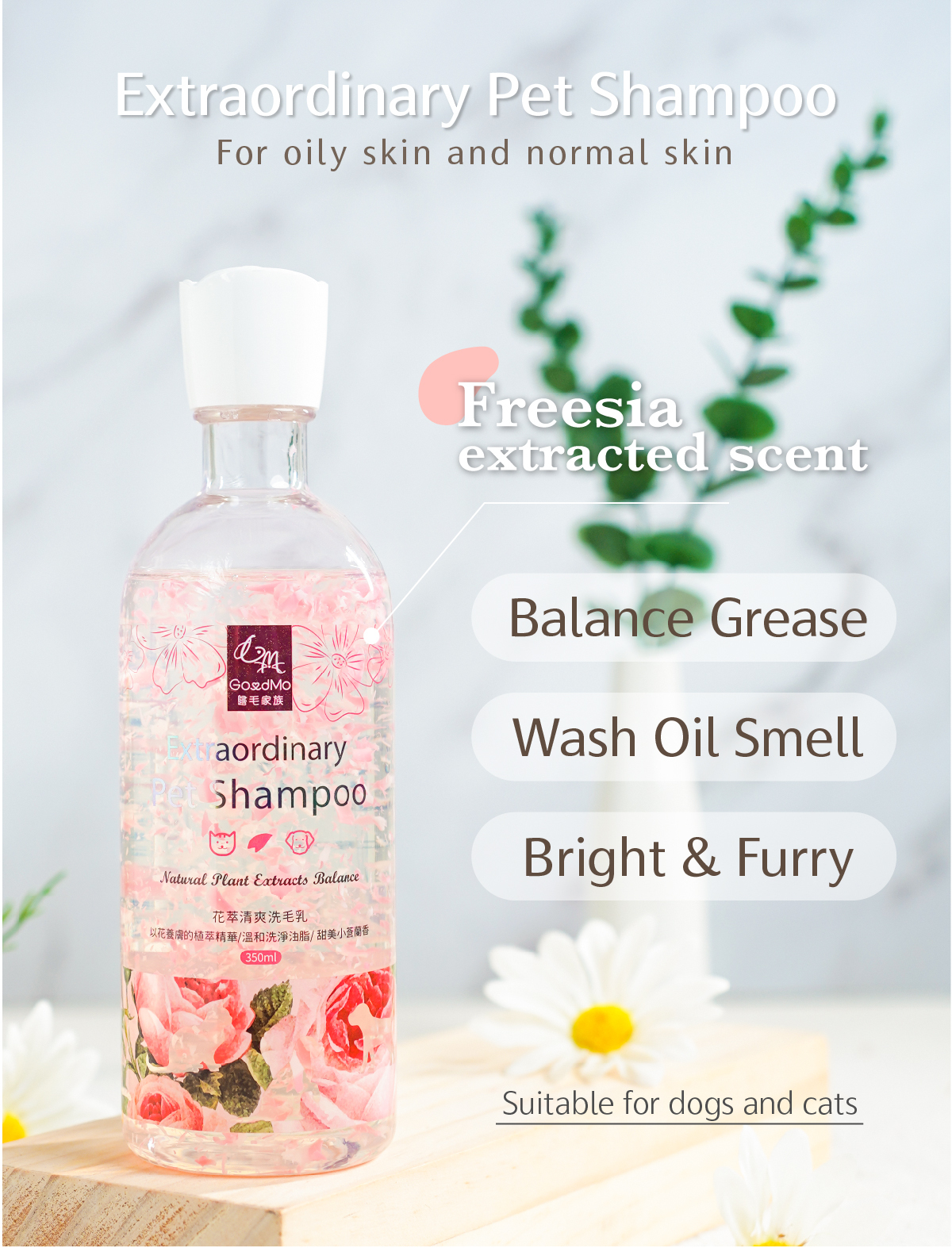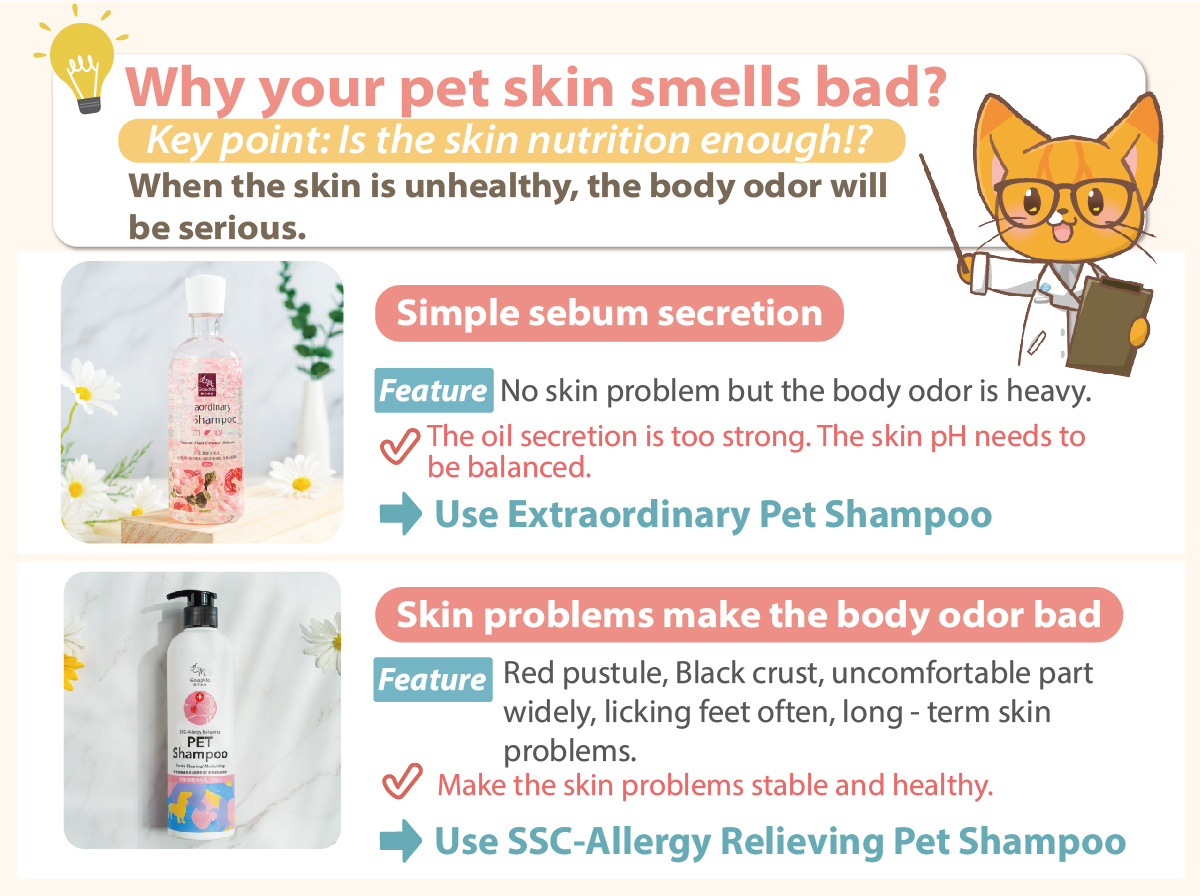 Some cleaner is too strong, 
so that the skin feels parched and secret even more sebum❌

Dehydration leads to more itching and scratching,and possible hair loss❌
﹏﹏﹏﹏﹏﹏﹏﹏﹏﹏﹏﹏﹏﹏ 

🦩 What your pet truly needs is 🦩

#Extraordinary Pet Shampoo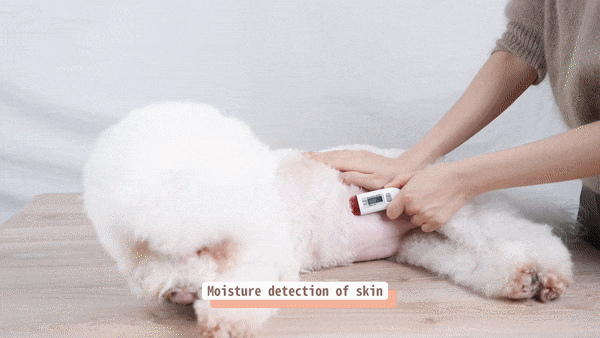 Moisture detection of skin
Before using 28% dehydrated / After using 43%【Rehydrated】💧
﹏﹏﹏﹏﹏﹏﹏﹏﹏﹏﹏﹏﹏﹏ 

✨ What you can expect ✨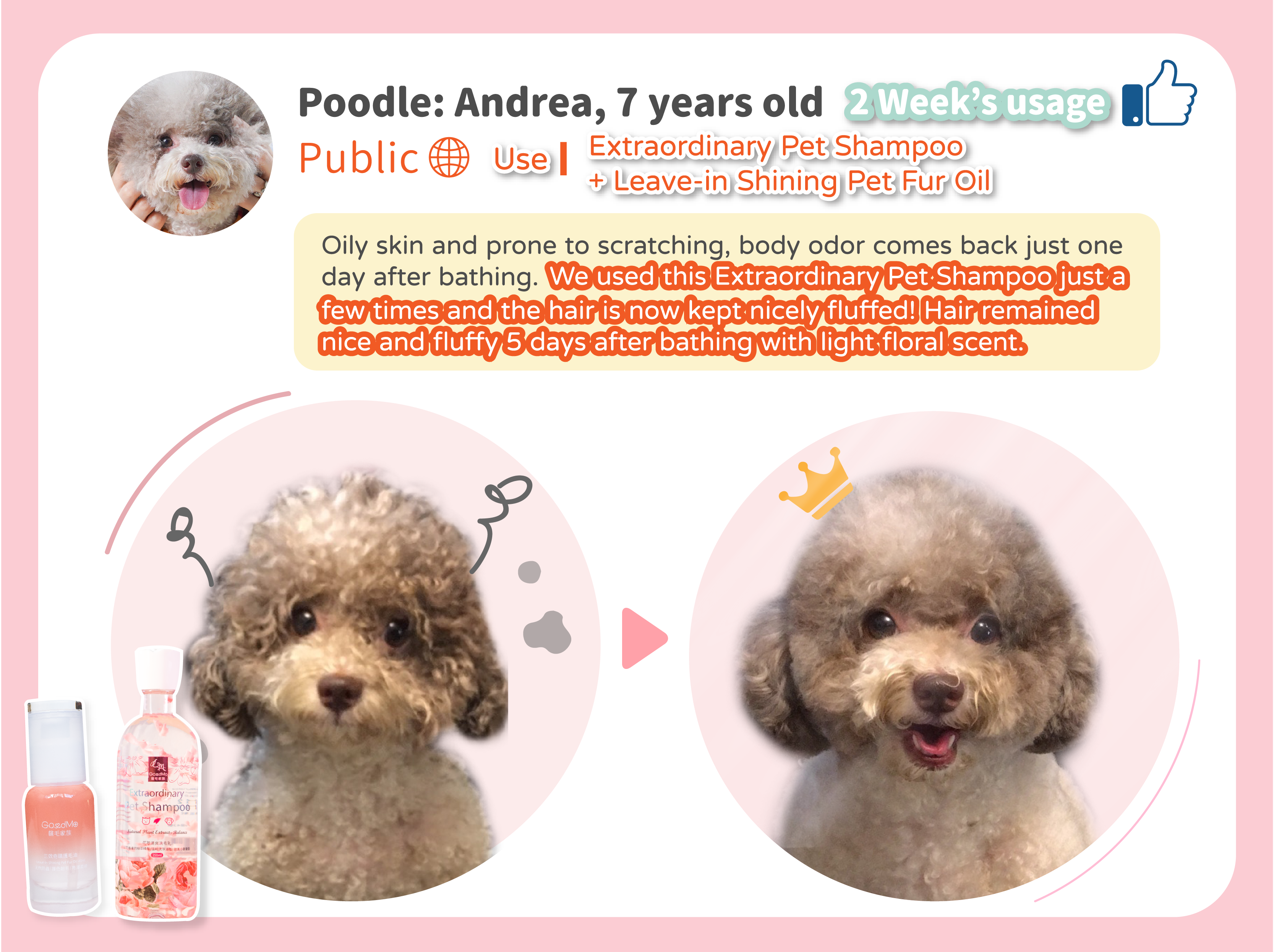 🧡 2 key allergy relieving plant extracts + 2 key moisturizing ingredients  🧡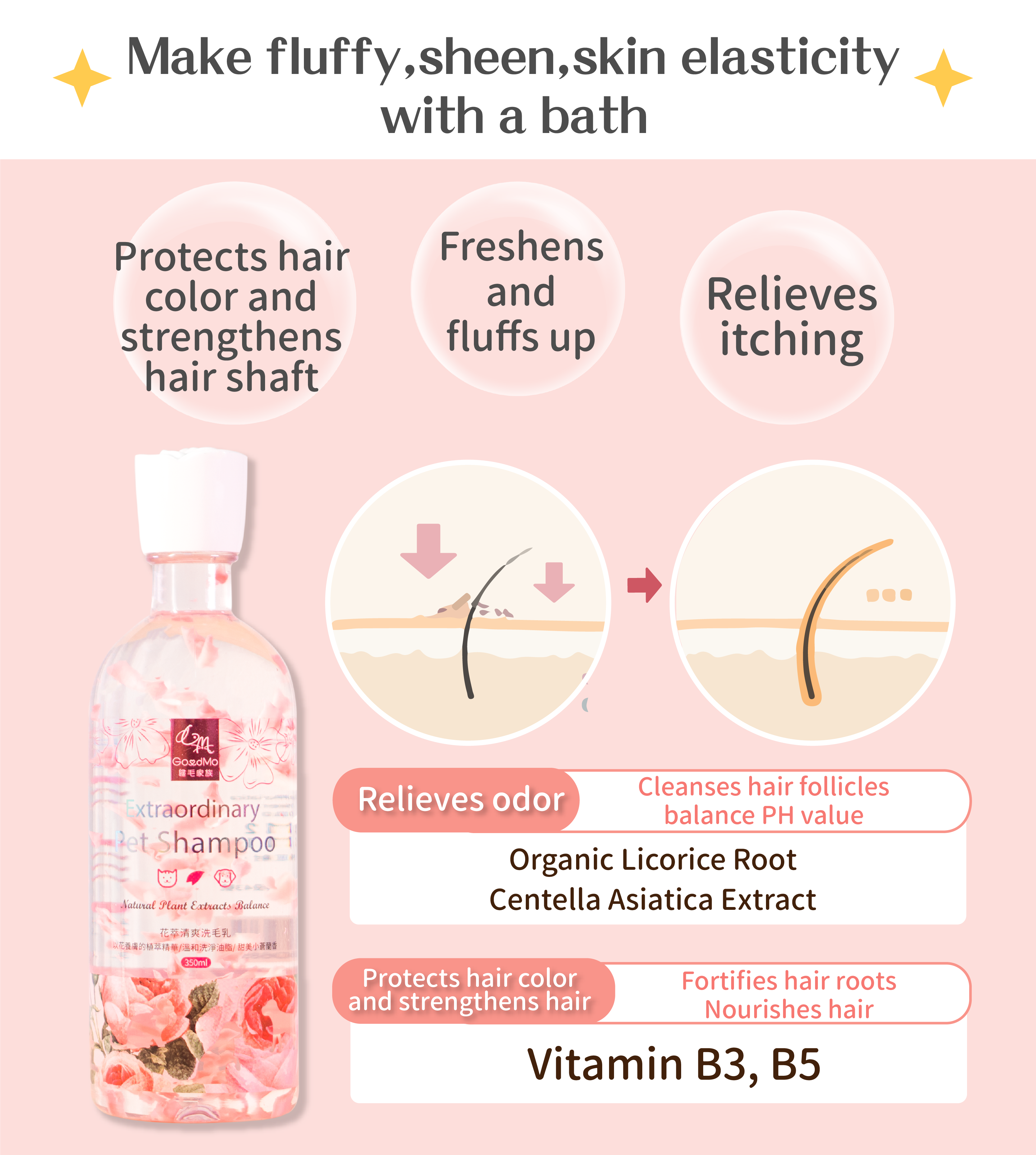 【Invisible protector for your pet】#Just bathe to get healthily fresh skin
GoodMo Family x Extraordinary Pet Shampoo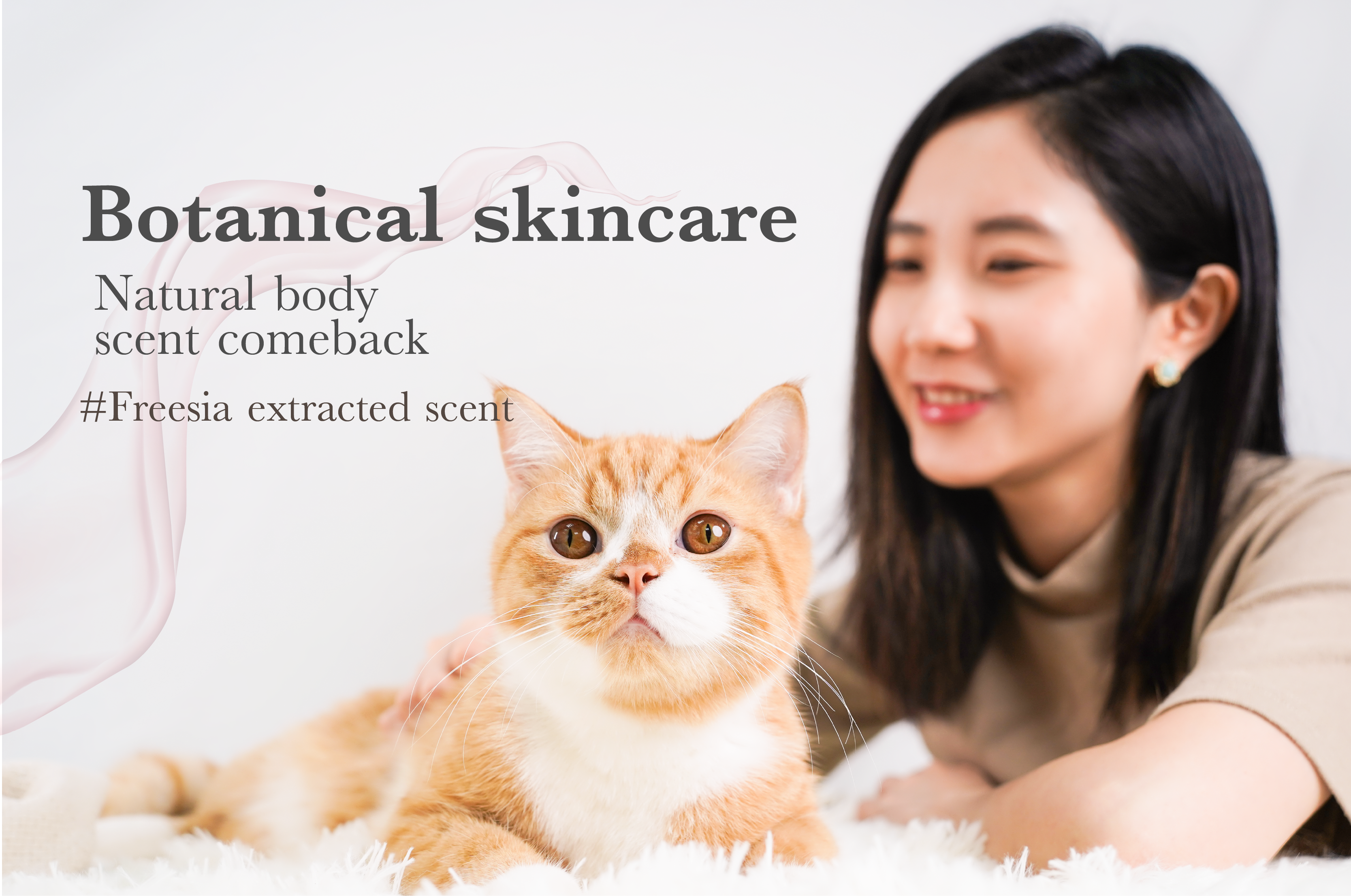 👉The only product in Pet Supplies, moisturizing gel infused with essence of flower petals 
👉Balances skin pH x breathes through purified pores
﹏﹏﹏﹏﹏﹏﹏﹏﹏﹏﹏﹏﹏﹏  
From pet parents 💬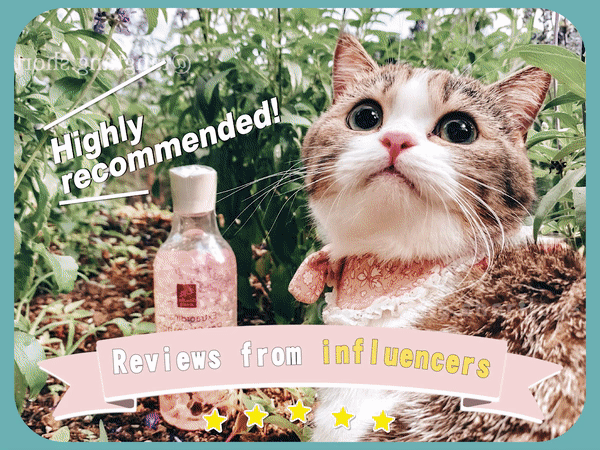 No. 1 shampoo preferred by Cats🏆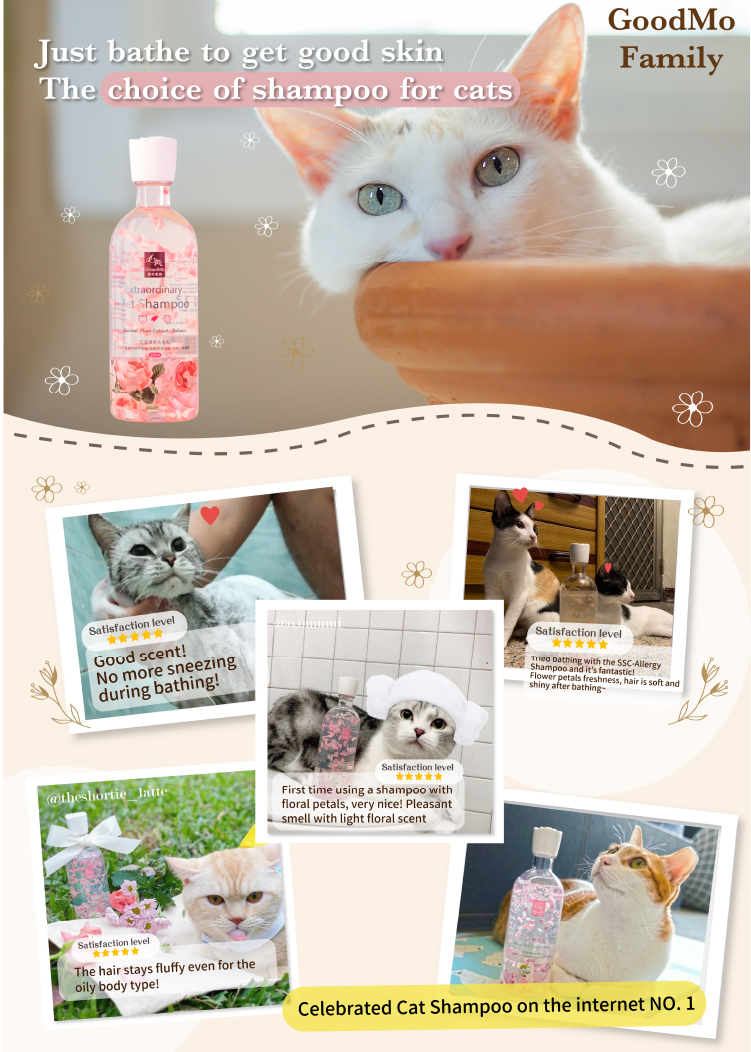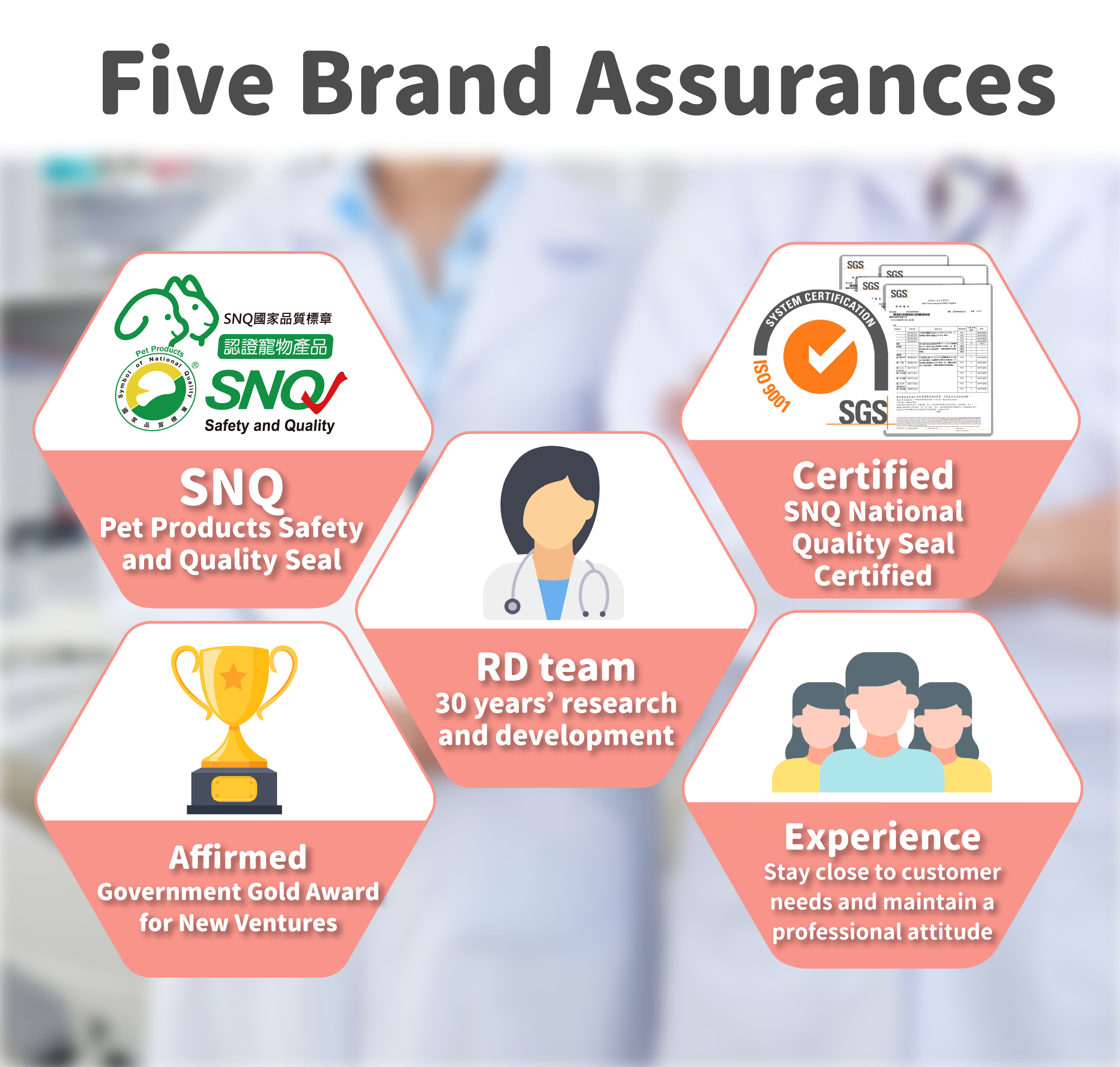 🛀 Usage instructions 🛀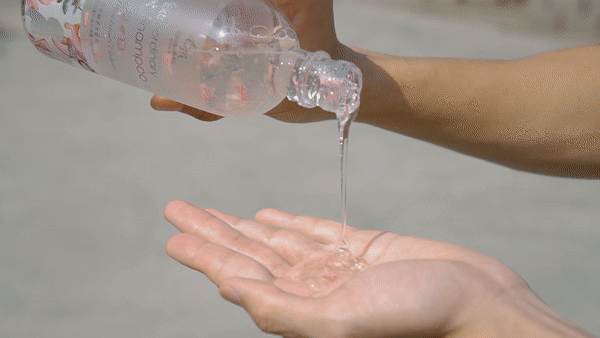 Wet your pet's body, soak and massage for 3-5 minutes to purify and moisturize its skin;
rinse under35-37°C warm water, and blow dry its hair on cool mode.
Pair with【Leave-in Shining Fur Oil】, 
Goodbye bugs + Color protection and care  from one application!
﹏﹏﹏﹏﹏﹏﹏﹏﹏﹏﹏﹏﹏﹏ 
More sharing by pet parents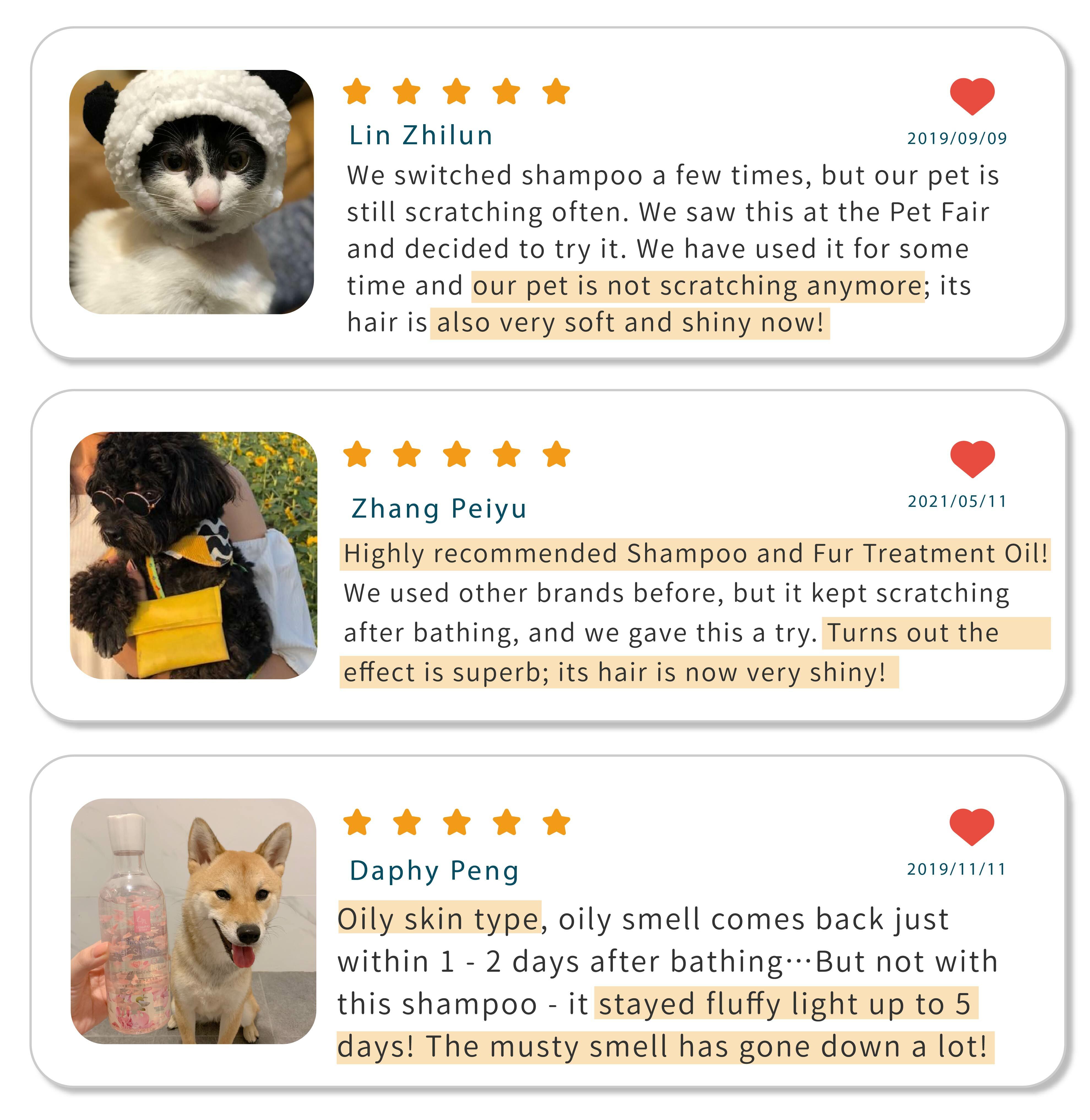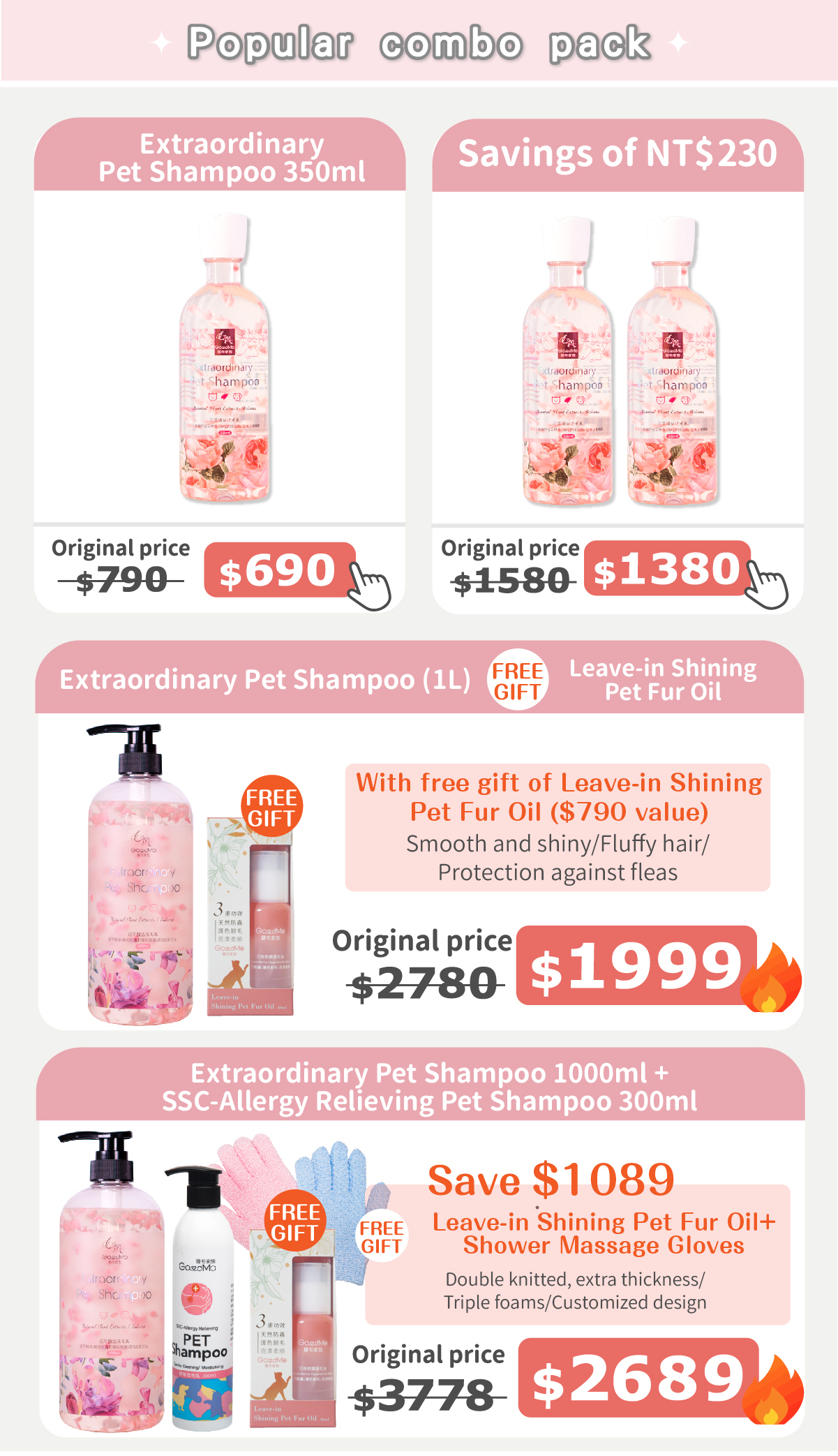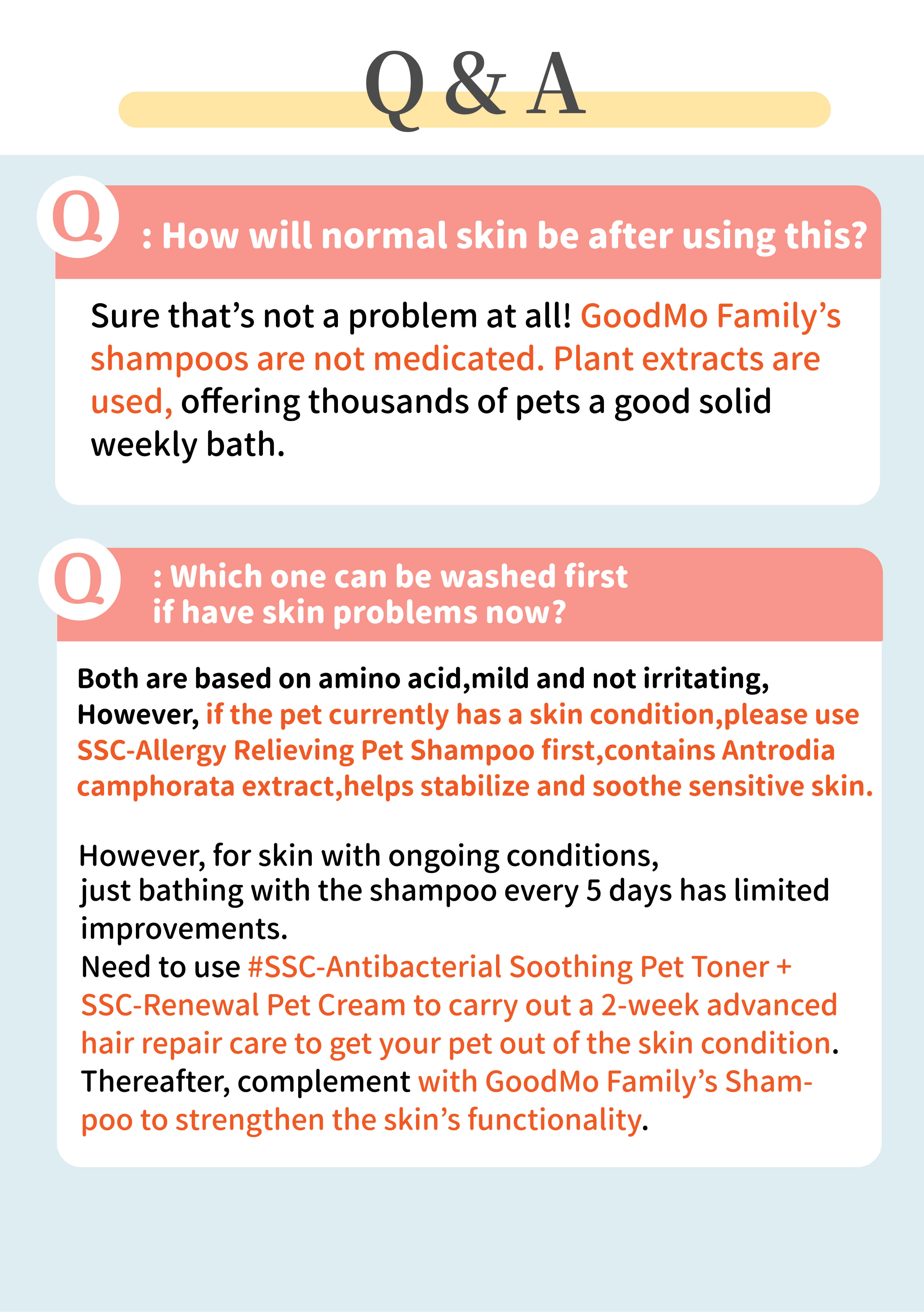 ✨ No more skin problems ✨