▎When should I use it?

✓  Wiping paws after walks
✓  Cleaning up after pooping
✓  Cleaning mouth after a meal
✓  Wiping the body when skipping a bath
✓  Cleaning your pet when it is inconvenient to take a bath
#PET HAPPY Cleaning Mousse, for dogs and cats of all ages

▎Suitable for pet parents...

✔ Quick daily cleaning
✔ Wish to keep your pet in perfect condition anytime
✔ Likes to keep clean but worries about skin allergies, and concerned if a product would over-stimulate
▎Key functions

✔ Easily removes dirt and odor
✔ Natural herbal ingredients, mildly cleanses without irritating
✔ Soft silicone brush head, protecting your pet's skin
▎Product volume / Good thru

PET HAPPY Cleaning Mousse 150ml/3 years
What do you use to clean your pet's paws after the daily walk❓

Did you know that 85% of inflammation in the paws😰 is due to improper cleaning?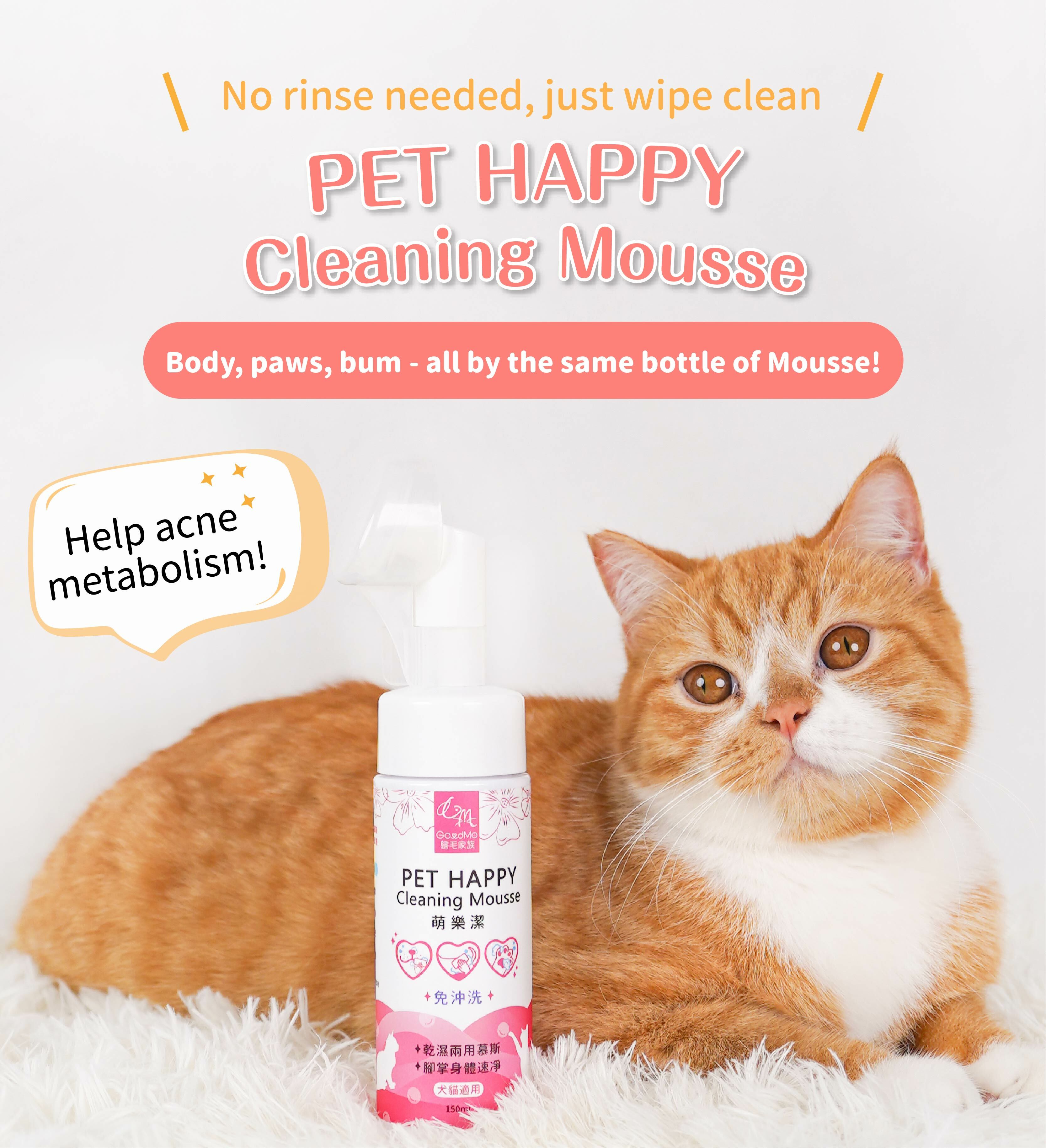 Plain water cannot inhibit the growth of bacteria, wet paws actually cause more problems
#PET HAPPY Cleaning Mousse, a product that our team has worked tirelessly to improve
Convenient to use, natural, mild and effective
Why does my pet need #PET HAPPY?
Soothing x Deodorizing x Moisturizing
Natural plant extracts cleansing formula, cleans as it cares🍀
✓Jasmine flower essence → Natural odor killer

 ✓Yerba Santa extract → Soothing
 ✓Aloe Vera extract → Maintains healthy skin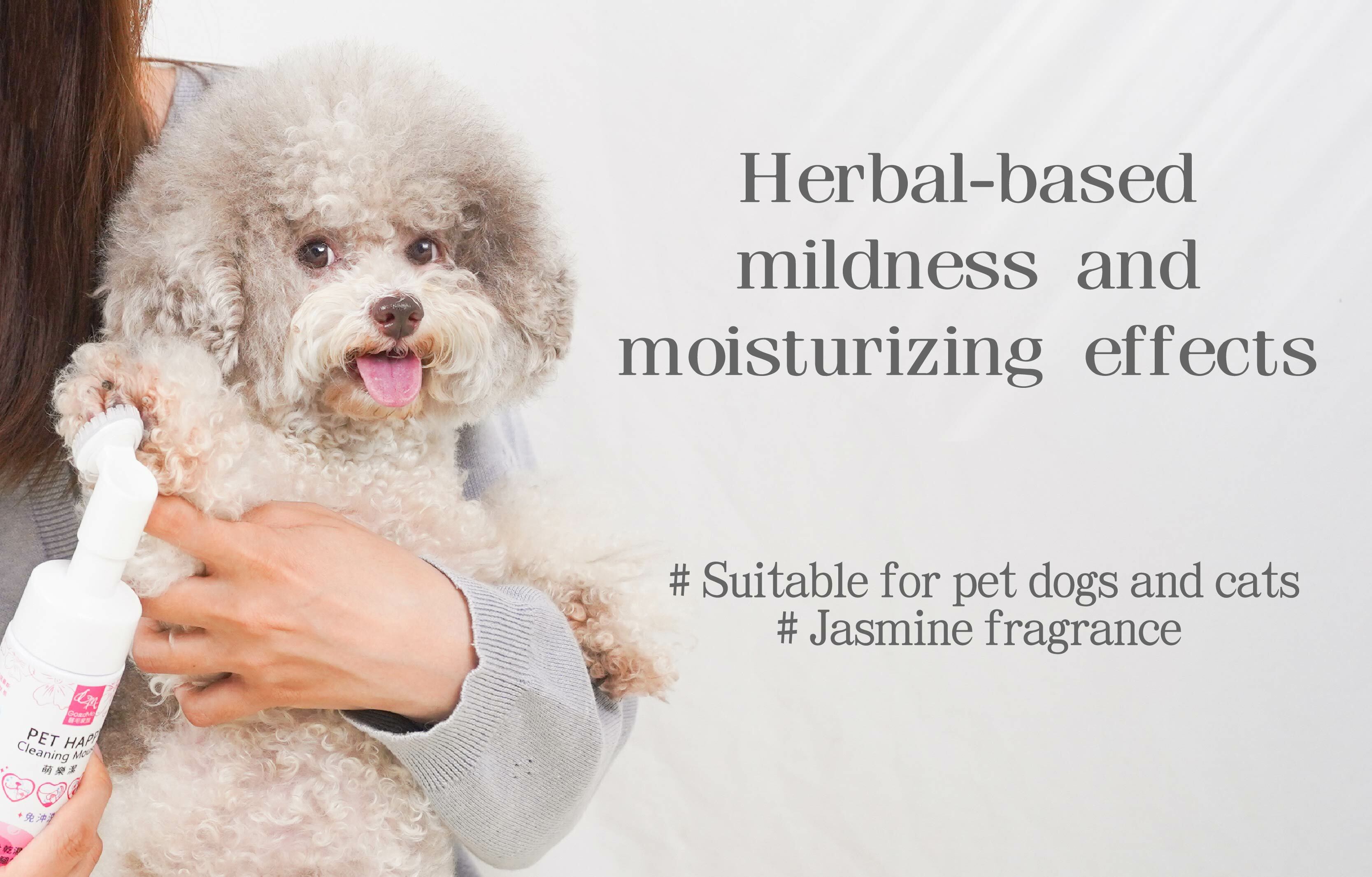 ﹏﹏﹏﹏﹏﹏﹏﹏﹏﹏﹏﹏﹏﹏

✨What you can expect✨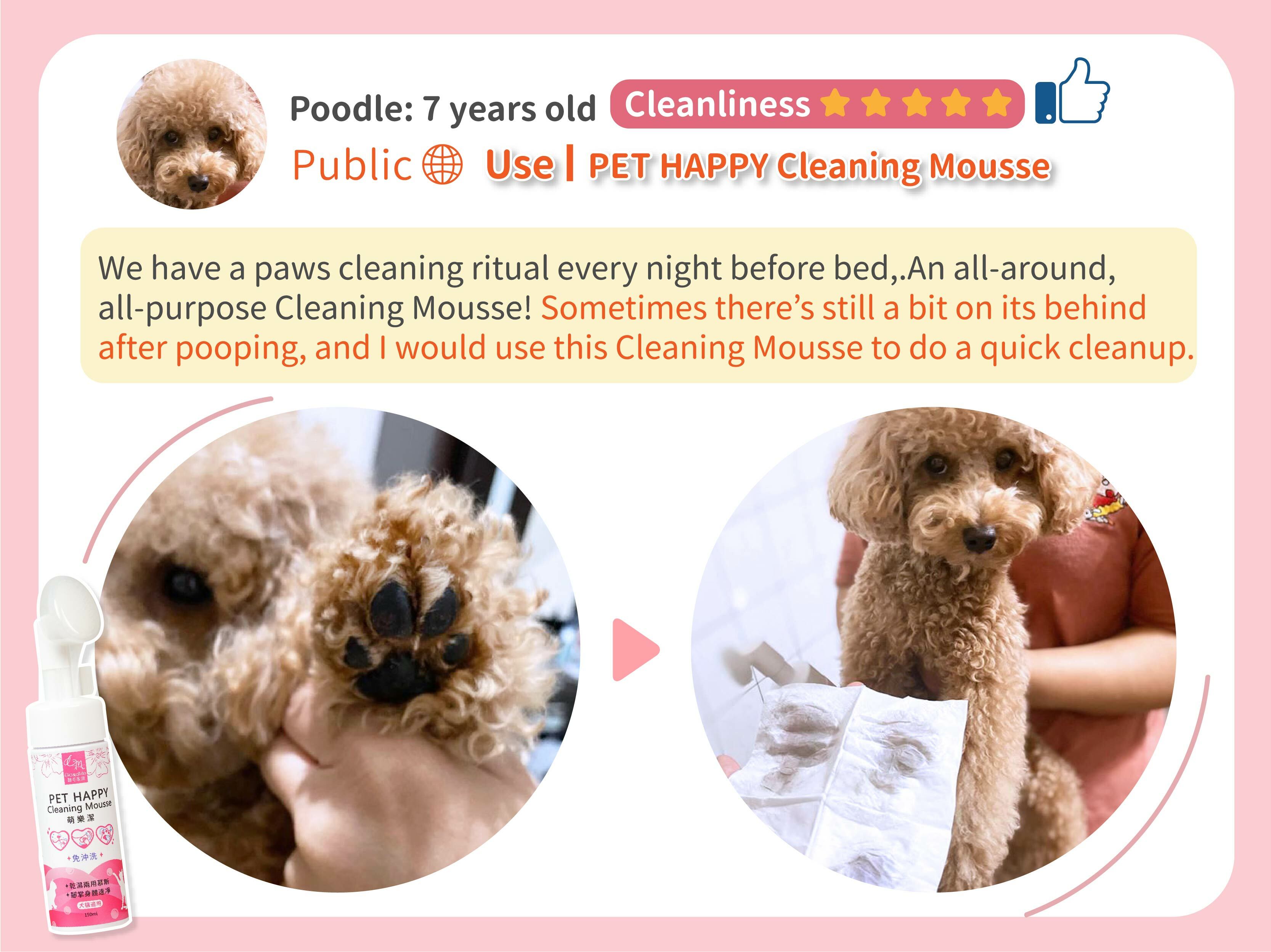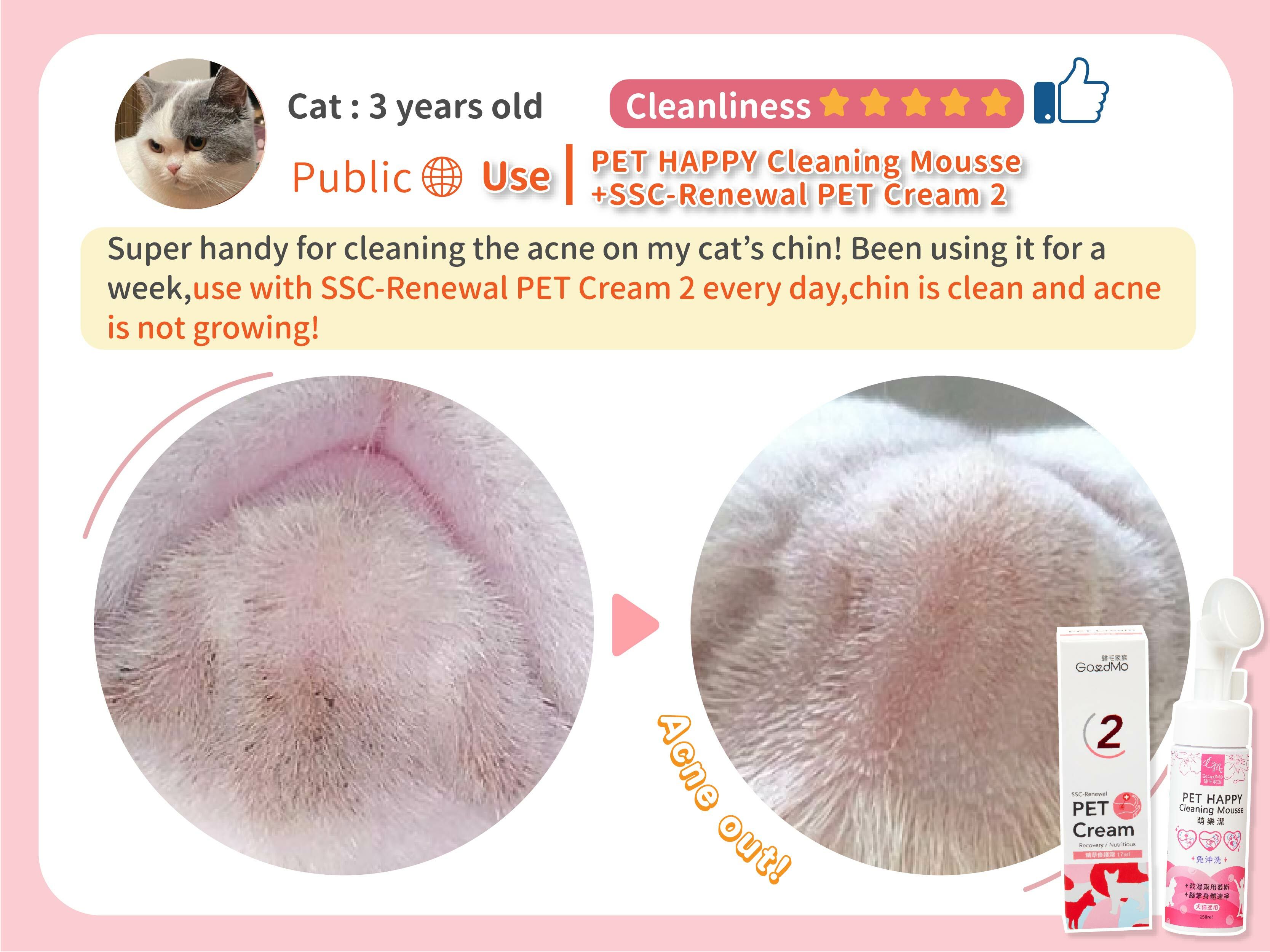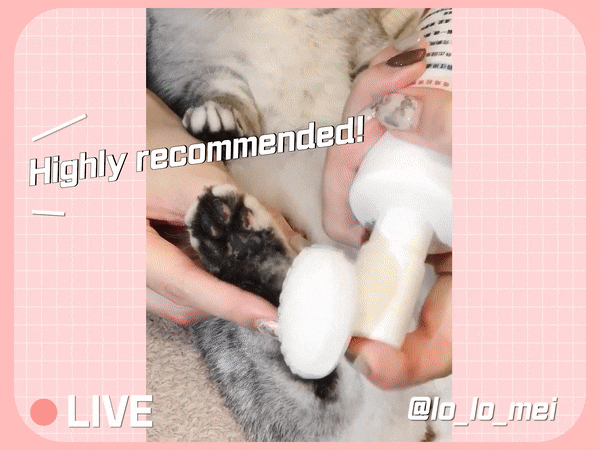 It's more challenging to spot bacteria than dirt 💥
All dirt and bacteria banished in just one wipe👊👊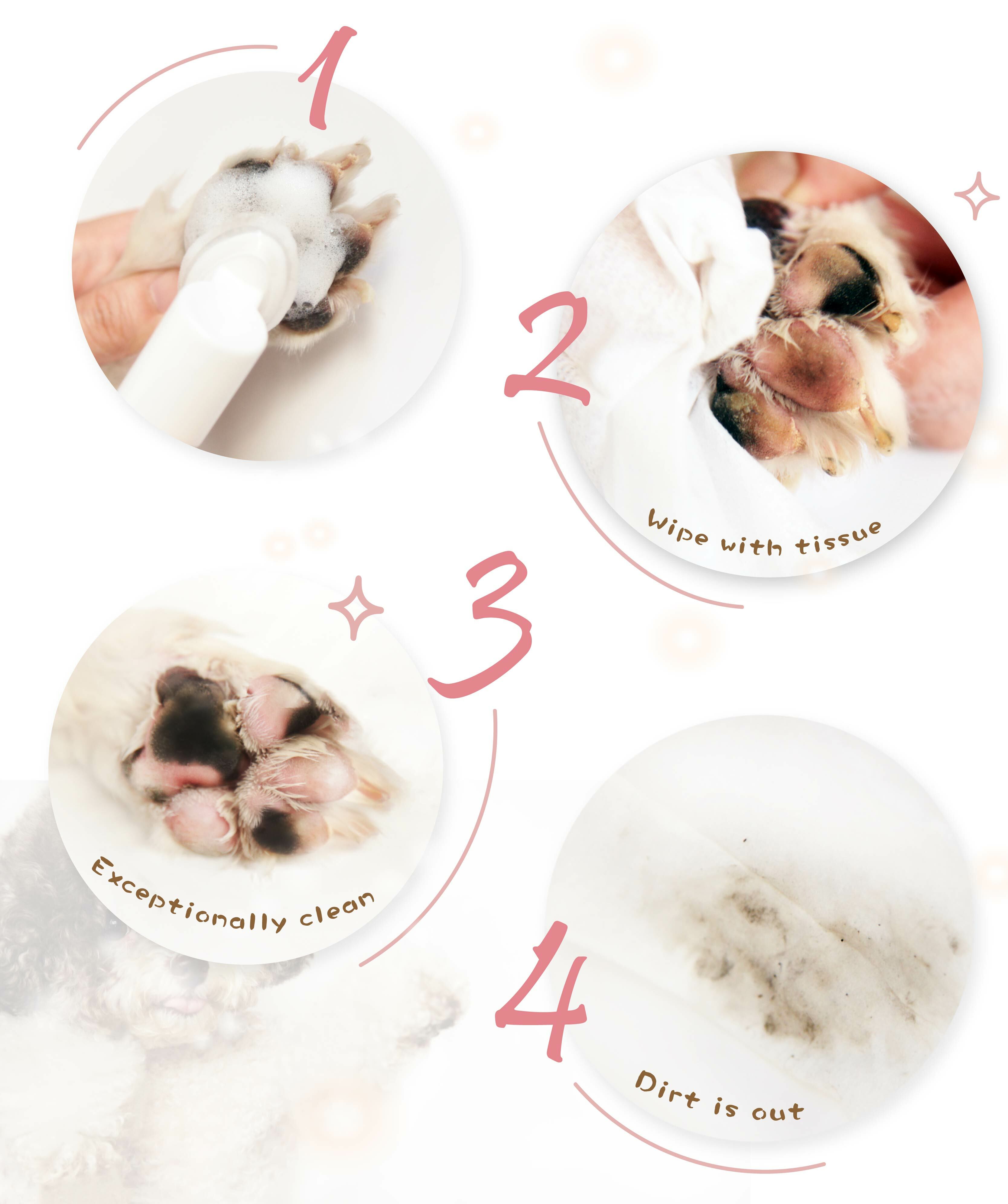 From pet parents💬
🐱"My cat #hates to bathe but gets stinky easily ; I likes to cuddle with my cat since we used PET HAPPY Cleaning Mousse!"
🐶"I need my bed to be exceptionally clean. Every day after our walk, I need to clean my dog's paws. PET HAPPY Cleaning Mousse is very easy to us, #I don't need to drag him to the bathroom to wash his paws every time; it saves a lot of time!"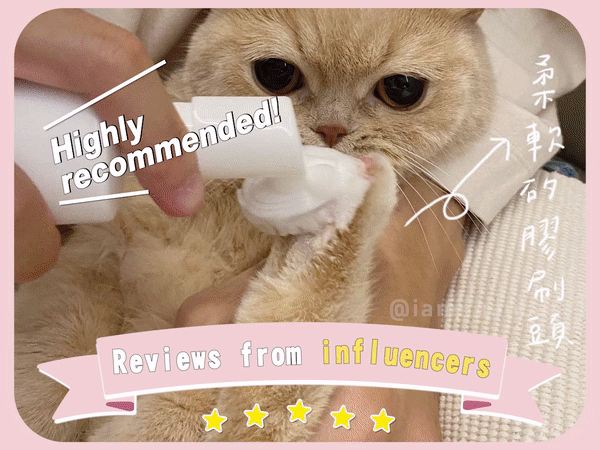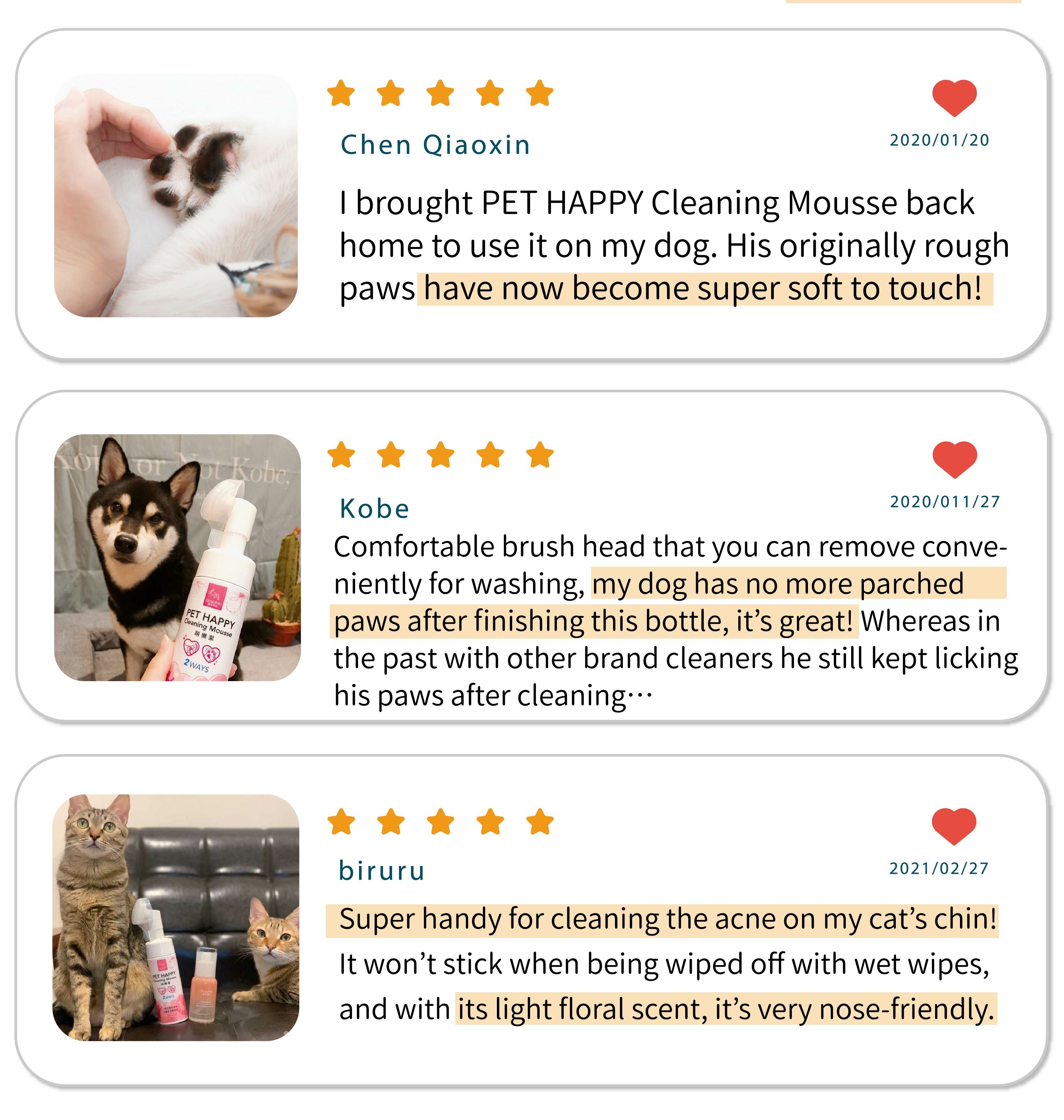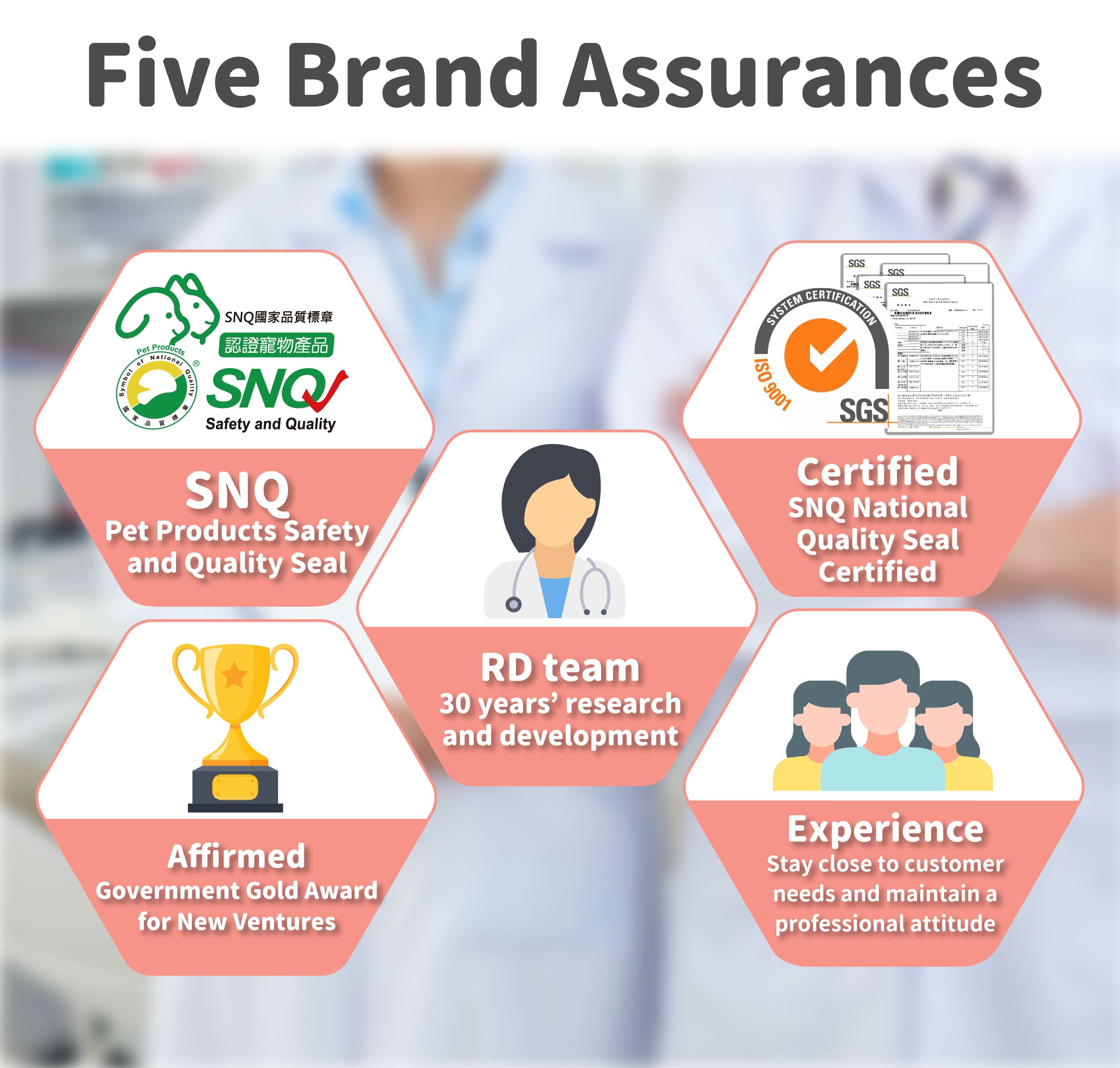 🛀 Usage instructions 🛀
1.Shake well before use, press on the brush head for a suitable amount of mousse.
2.Use the silicone brush to clean your pet's paws, mouth, or even its behind,
with light massage action.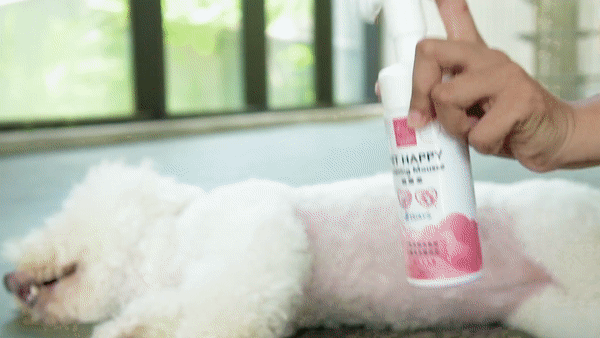 3.No rinsing is needed, just use wet cloth or wet wipes to wipe away the mousse foam,and dry wipe to complete the cleaning process.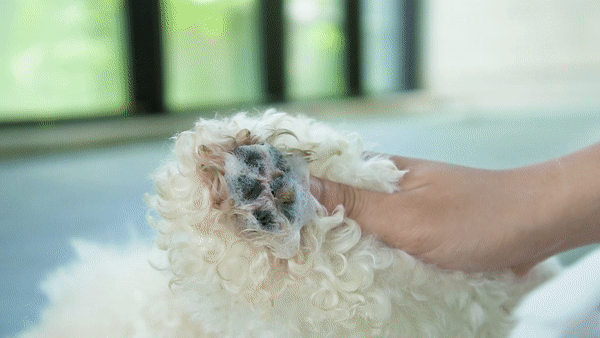 👉  If the area to be cleaned is considerable, put some PET HAPPY Cleaning Mousse on a slightly wet cloth to clean the area, and switch to a dry cloth for wiping!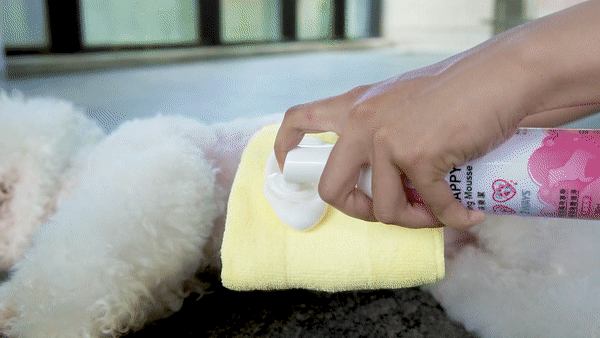 🐾 After cleaning the paws, complement it withSSC-Renewal Pet Cream as a maintenance for soft toe beans and avoid licking paws. Voila! Clean and cutely pink toe beans!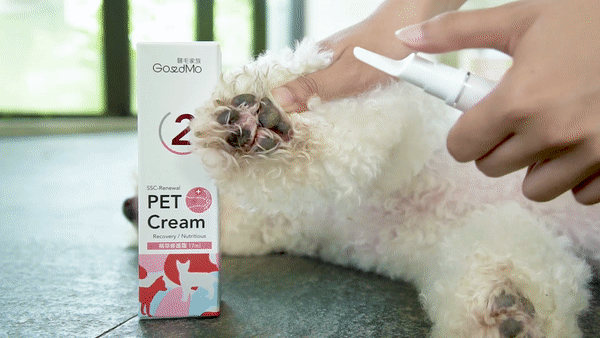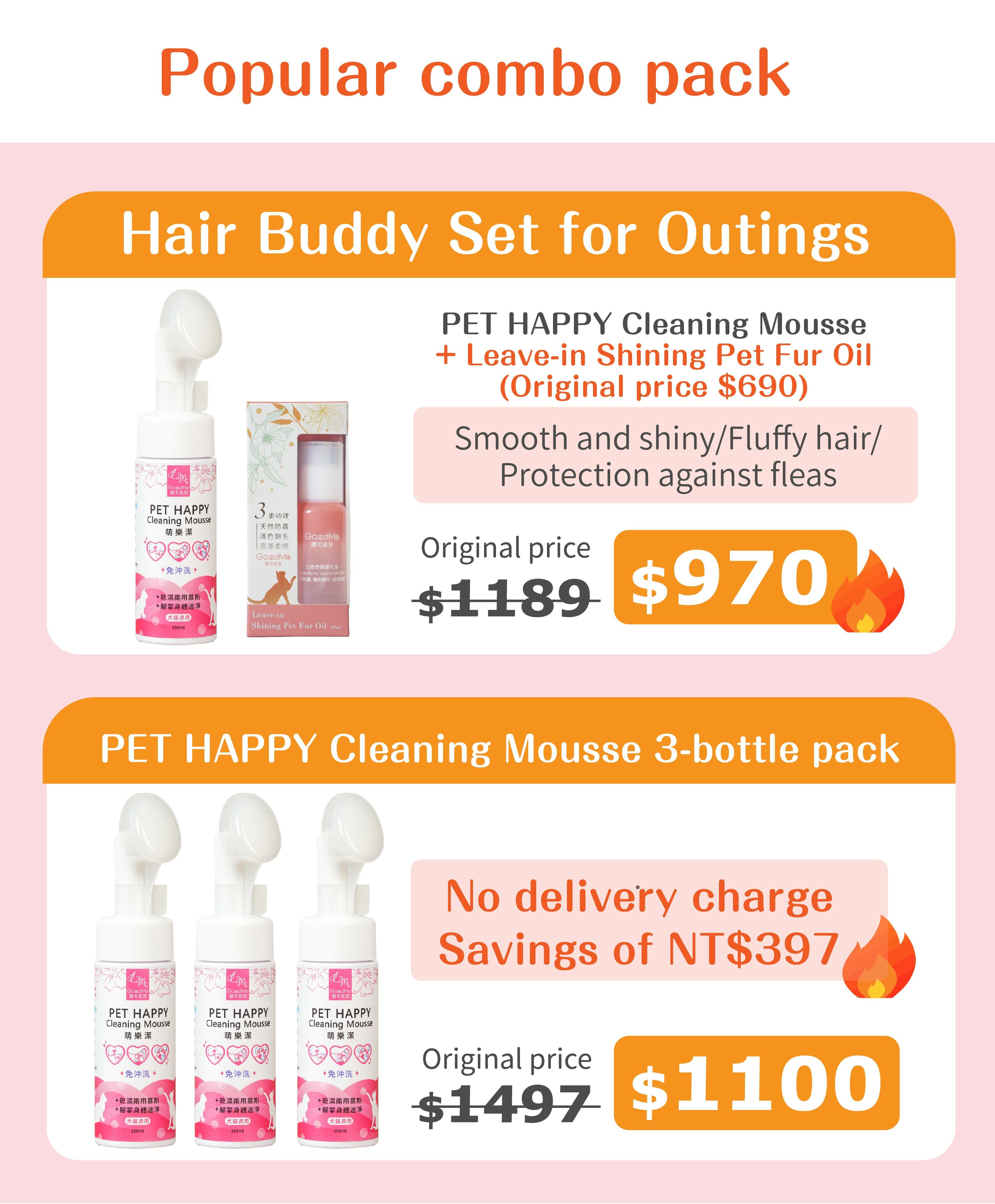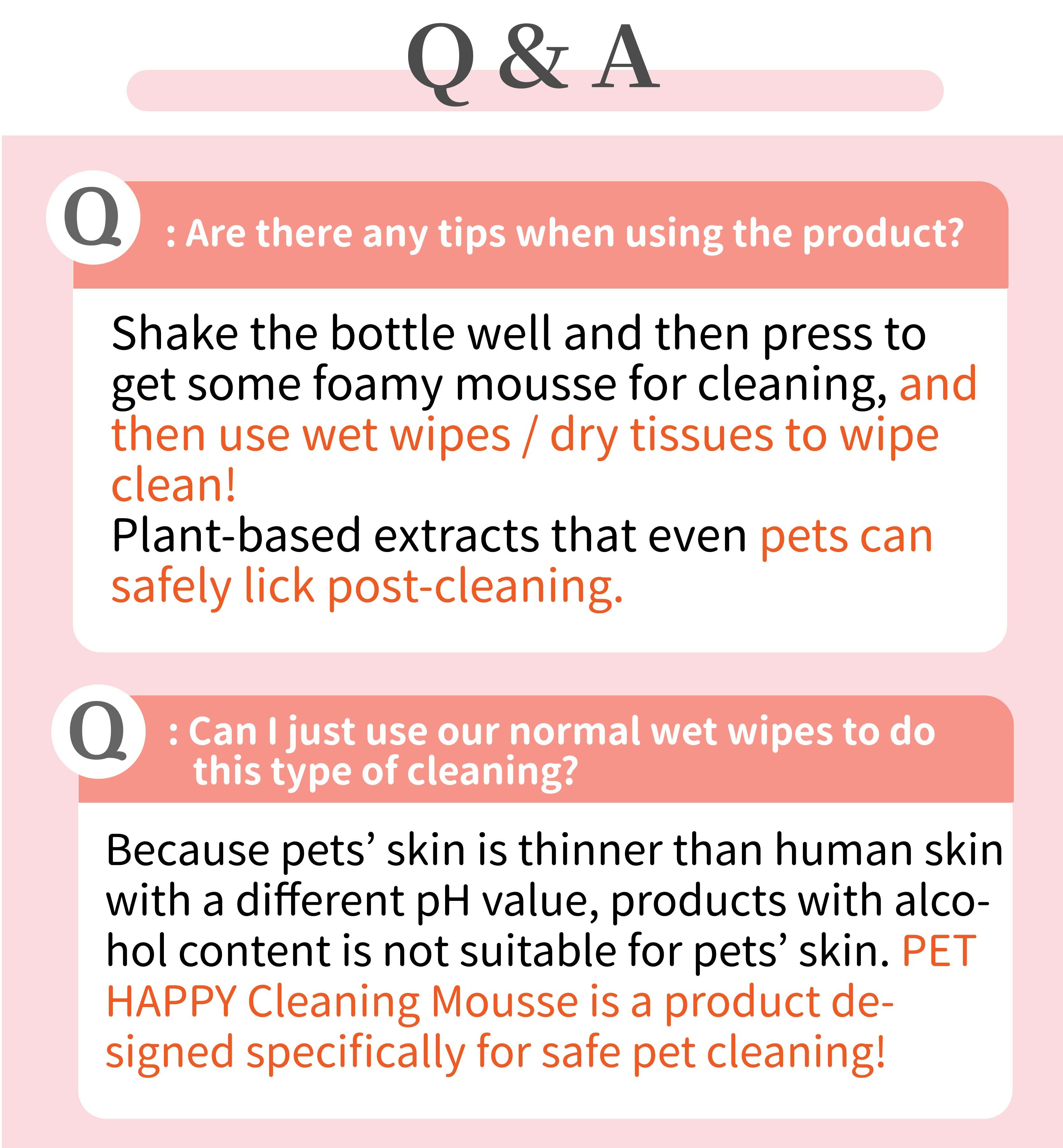 ✨ No more skin problems✨