HOT⚡ hot-selling bath combination
Professional bath products for dogs and cats of all ages
▎Product volume / Gurantee period

SSC-Allergy Relieving Pet Shampoo 300ml/500ml/3years 
Extraordinary Pet Shampoo 350ml/3 years 
Pet sebum secretion varies with skin conditions!
Whenever the seasons come, skin problems always come to your pet❓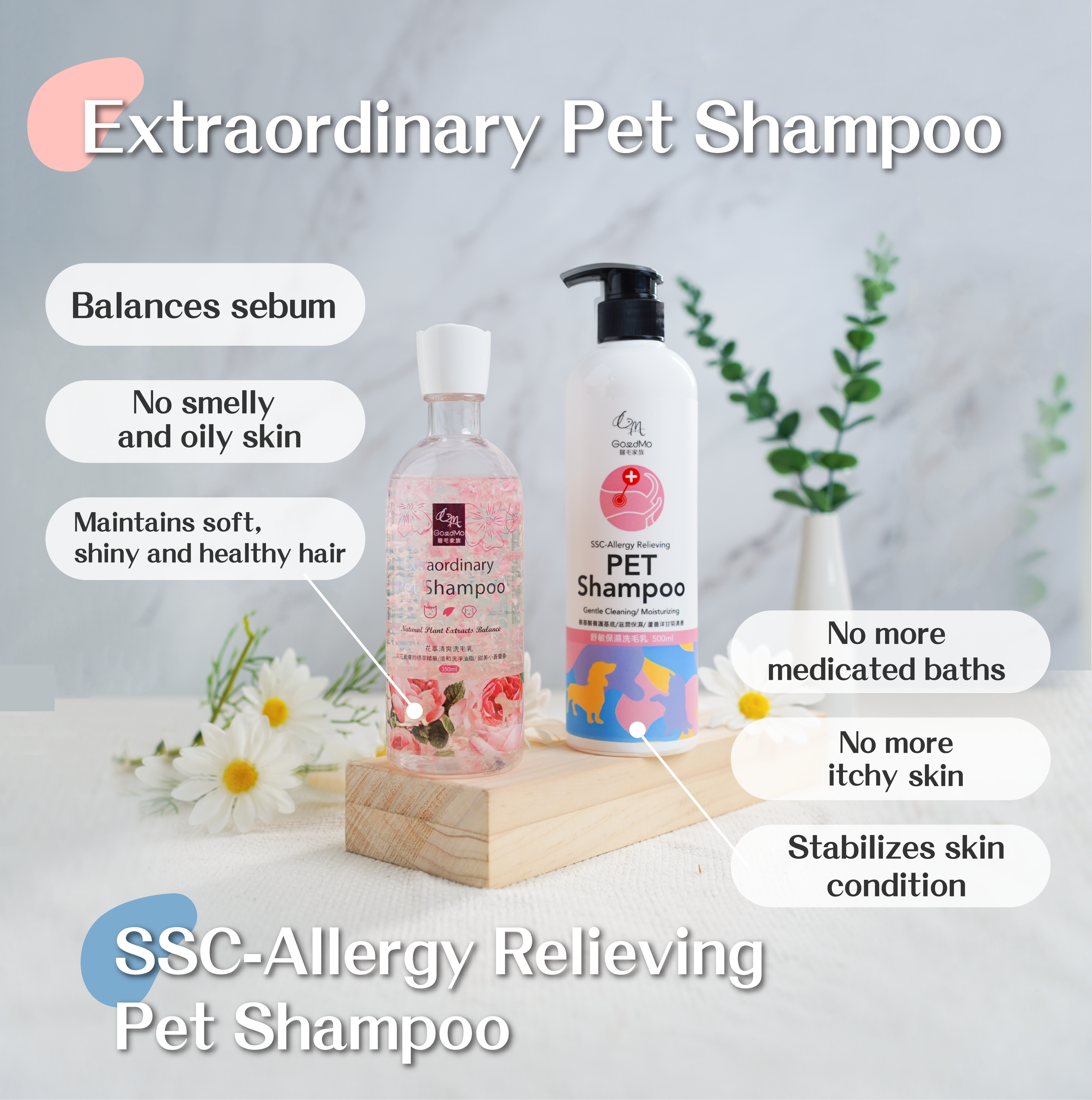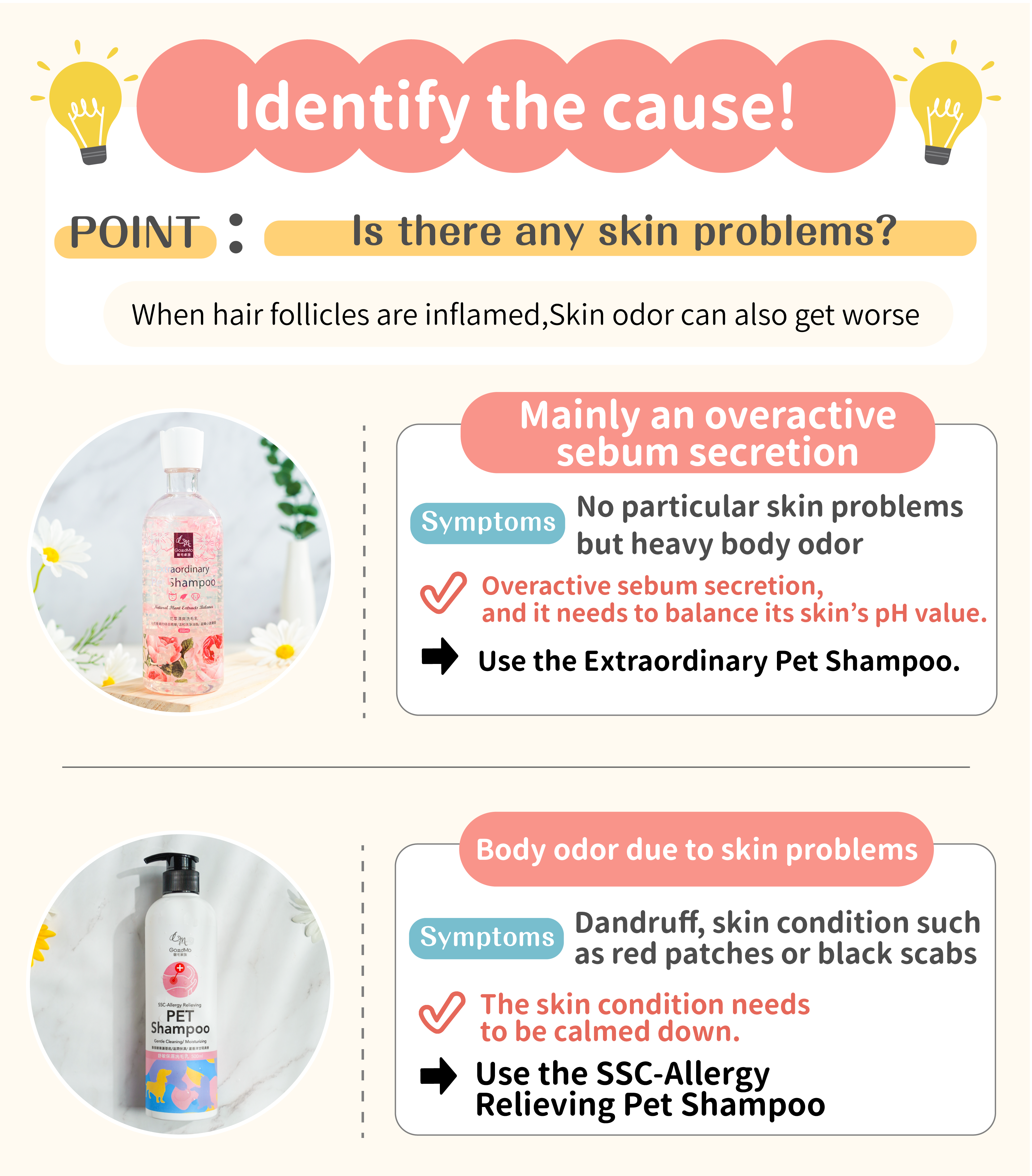 When summer comes, the skin becomes a breeding ground for insects❌❌
And oil control shampoo is too strong to clean, which will produce more oil❌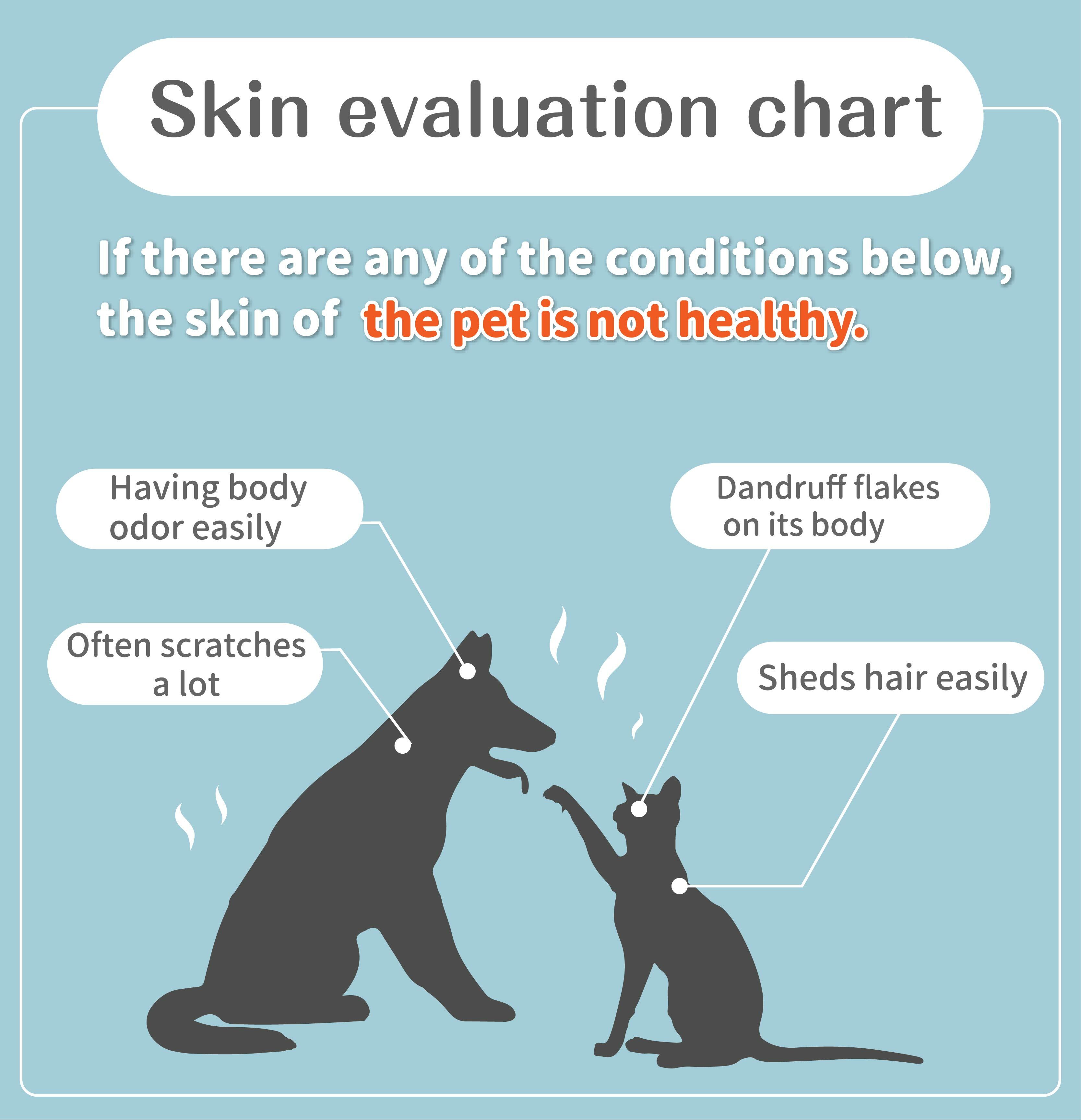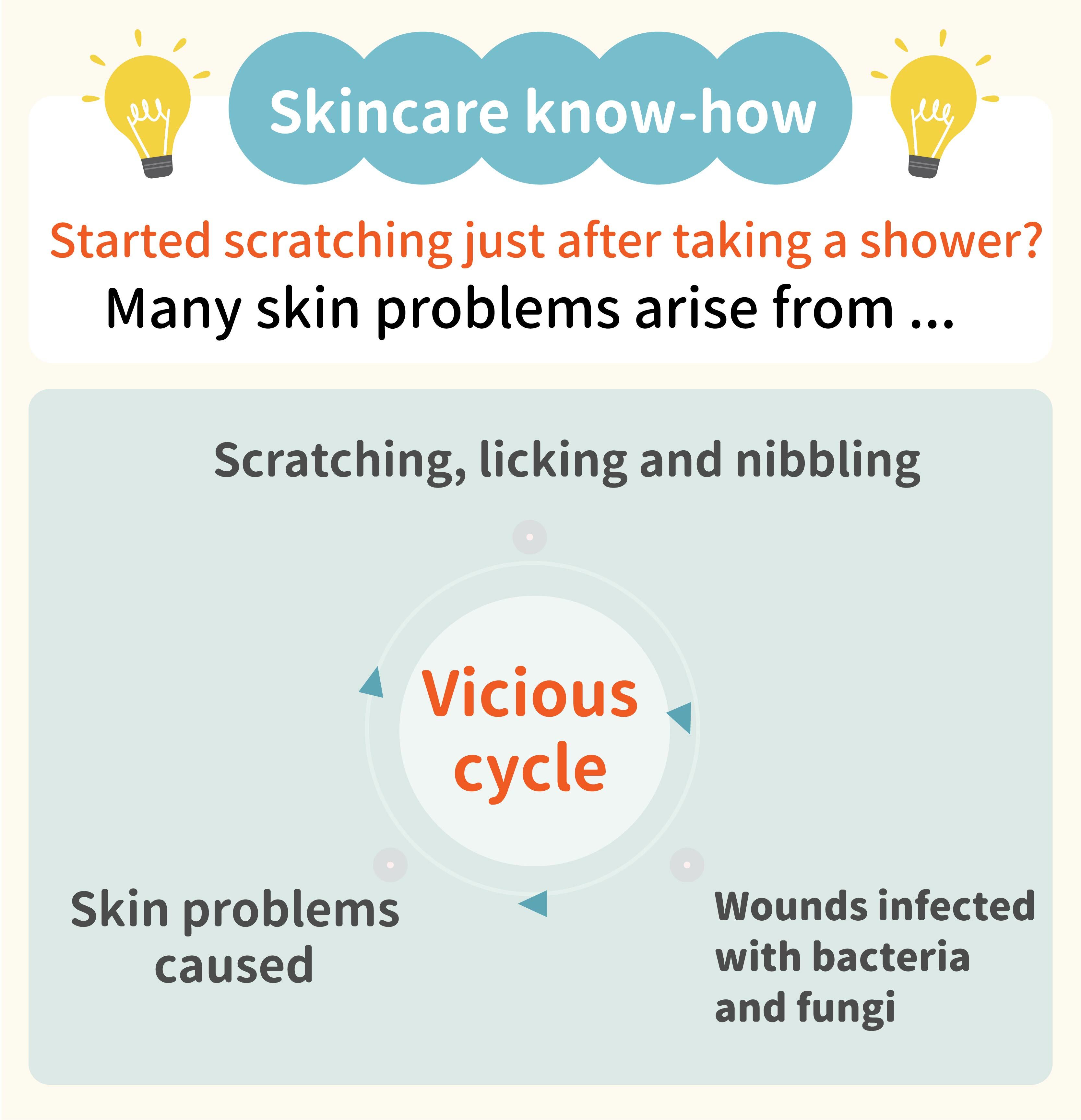 If you only care about price or smell
You may have to spend more on medical bills, 
which is not worth it at all❌
﹏﹏﹏﹏﹏﹏﹏﹏﹏﹏﹏﹏﹏﹏﹏  

⚡Professional bathing for dogs and cats of all ages, double benefits⚡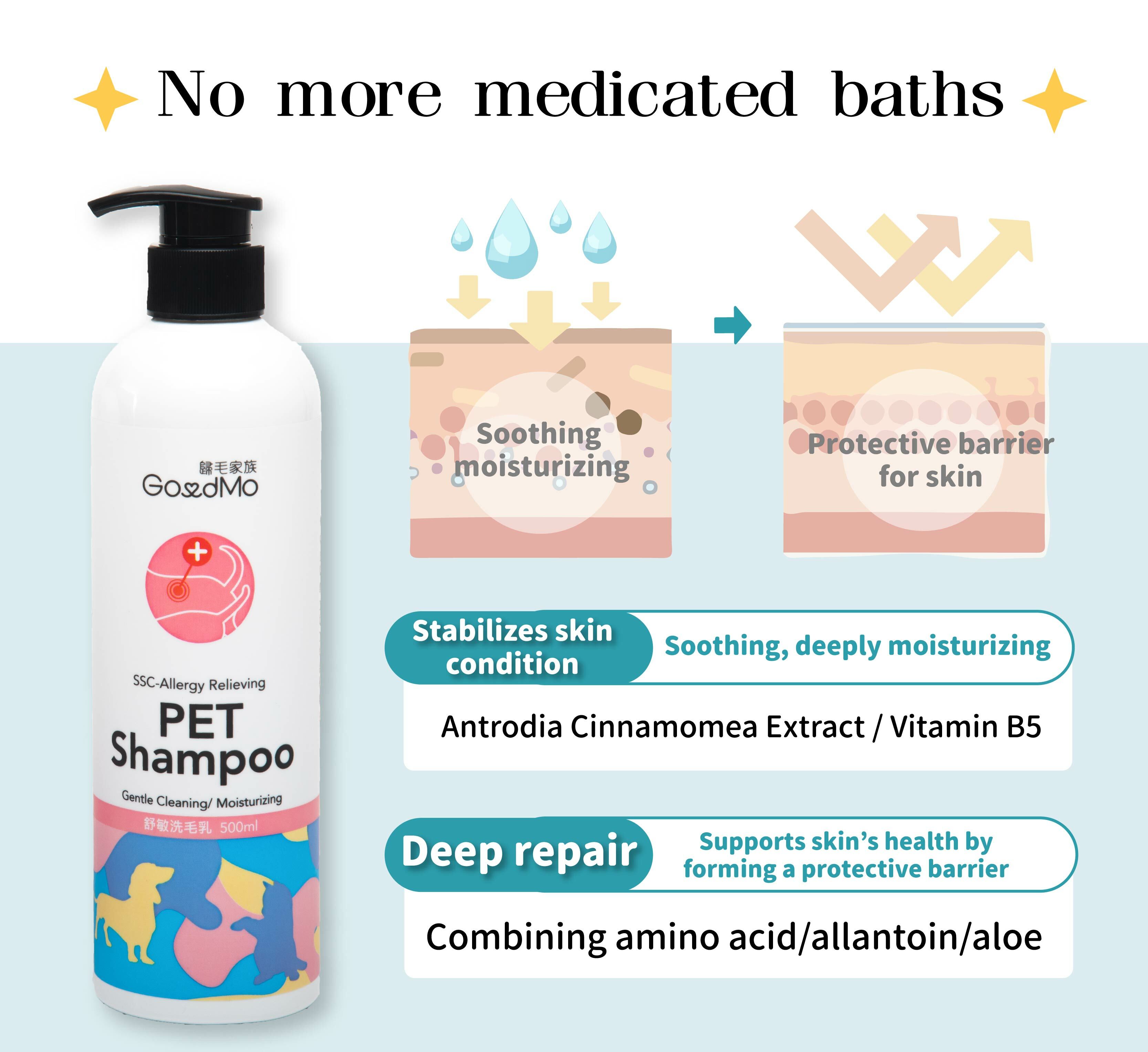 #Allergy Relieving Pet Shampoo
👉Strengthening your pet's skin, no more scratching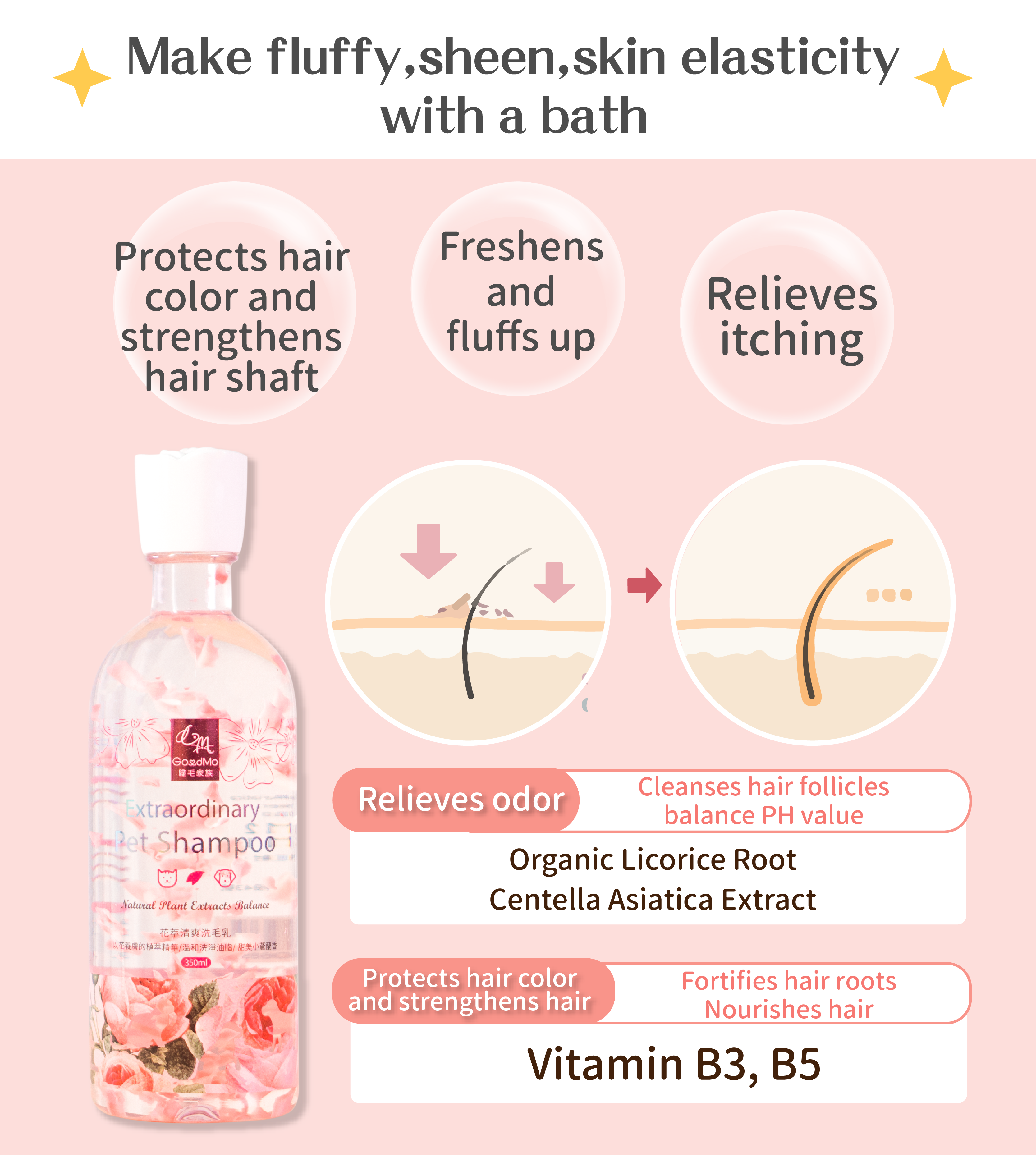 #Extraordinary Pet Shampoo
👉Balance skin oils
﹏﹏﹏﹏﹏﹏﹏﹏﹏﹏﹏﹏﹏﹏﹏  
✨ What you can expect ✨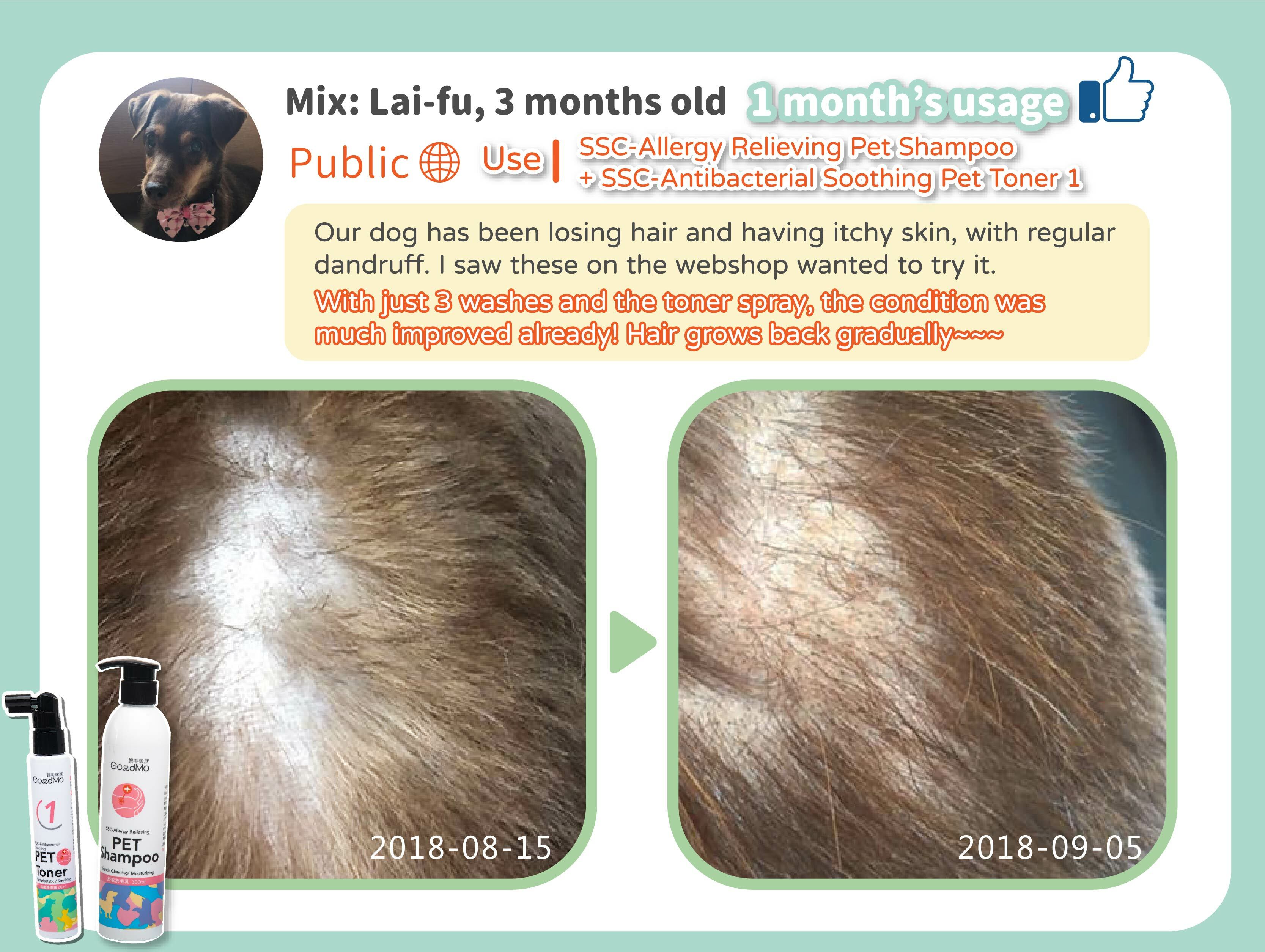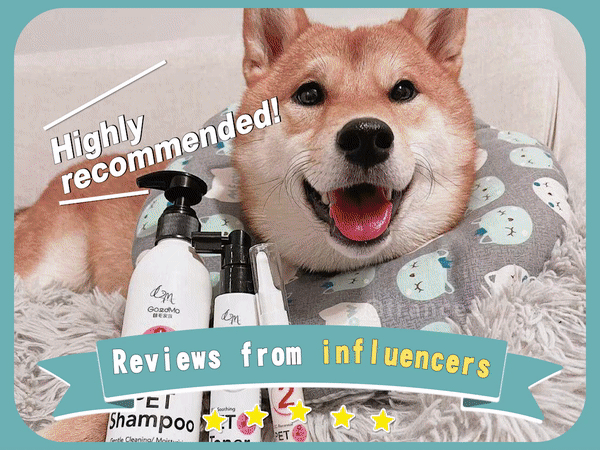 No. 1 shampoo preferred by Pet Parents🏆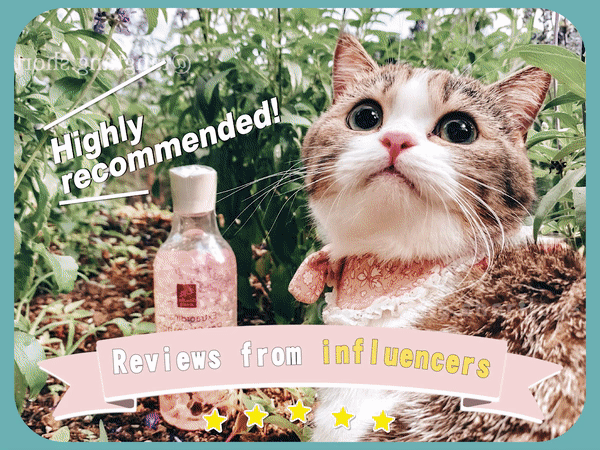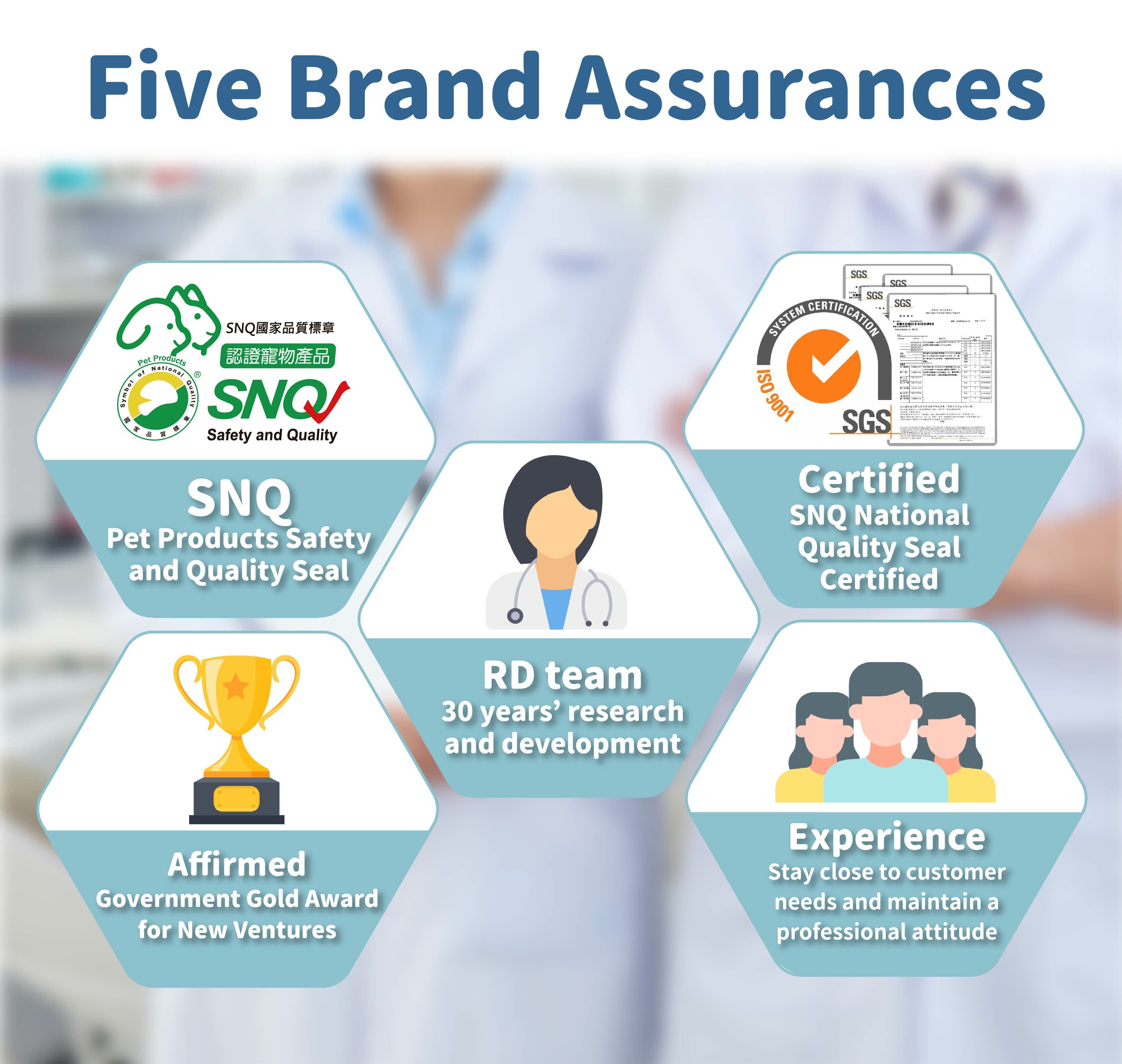 🛀 Usage instructions 🛀

Wet your pet's body, soak and massage for 3-5 minutes to purify and moisturize its skin;
rinse under35-37°C warm water, and blow dry its hair on cool mode.
Pair with【Leave-in Shining Fur Oil】, 
Goodbye bugs + Color protection and care  from one application!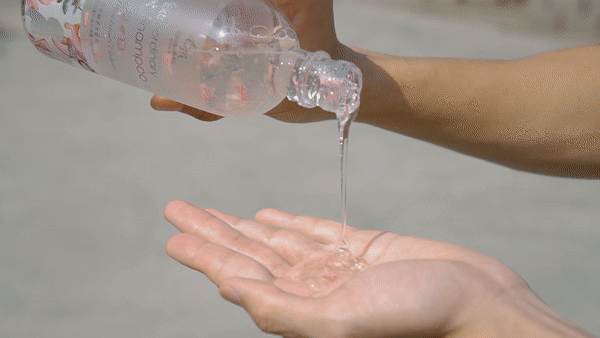 ﹏﹏﹏﹏﹏﹏﹏﹏﹏﹏﹏﹏﹏﹏ 
More Sharing by Pet Parents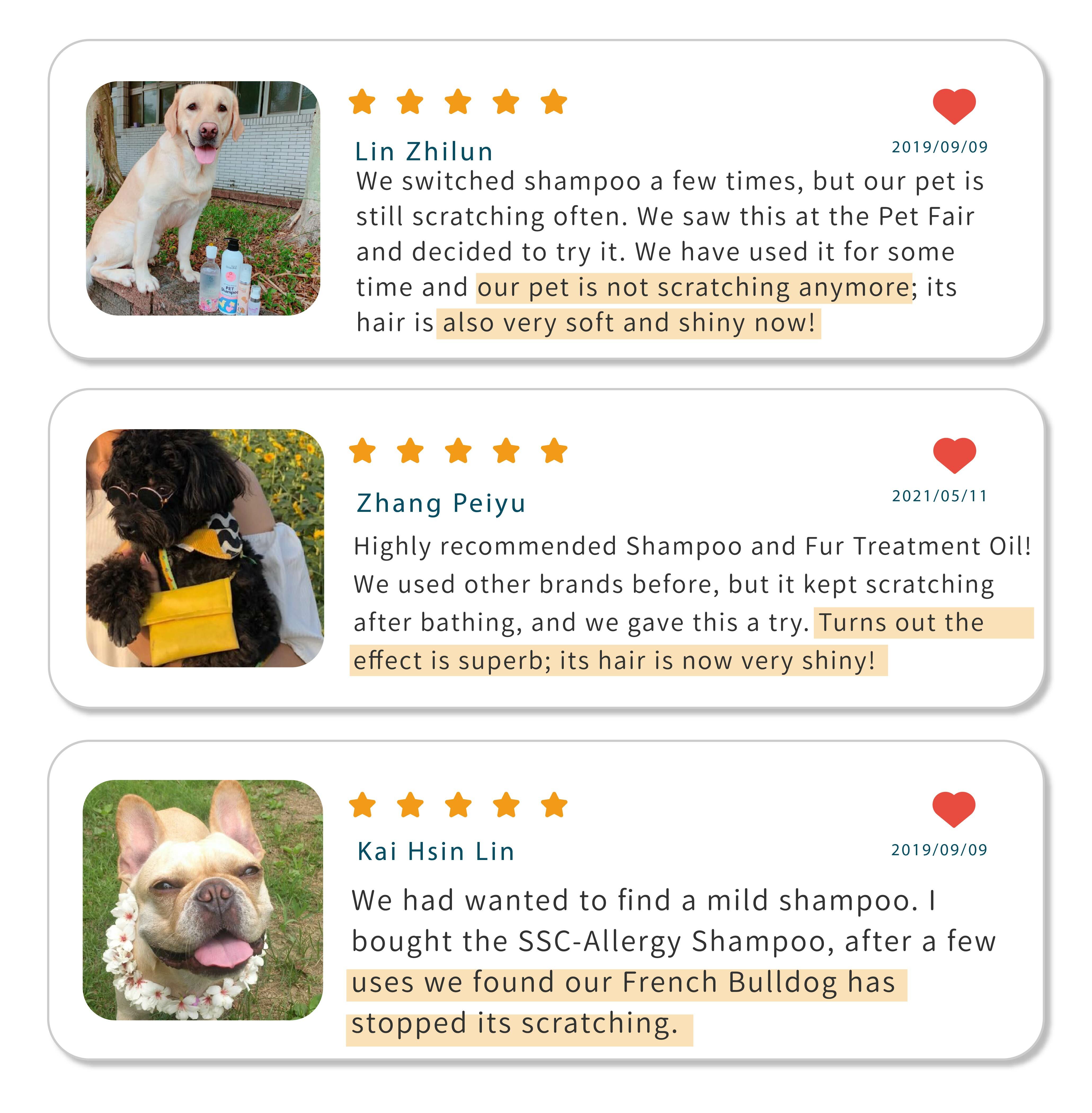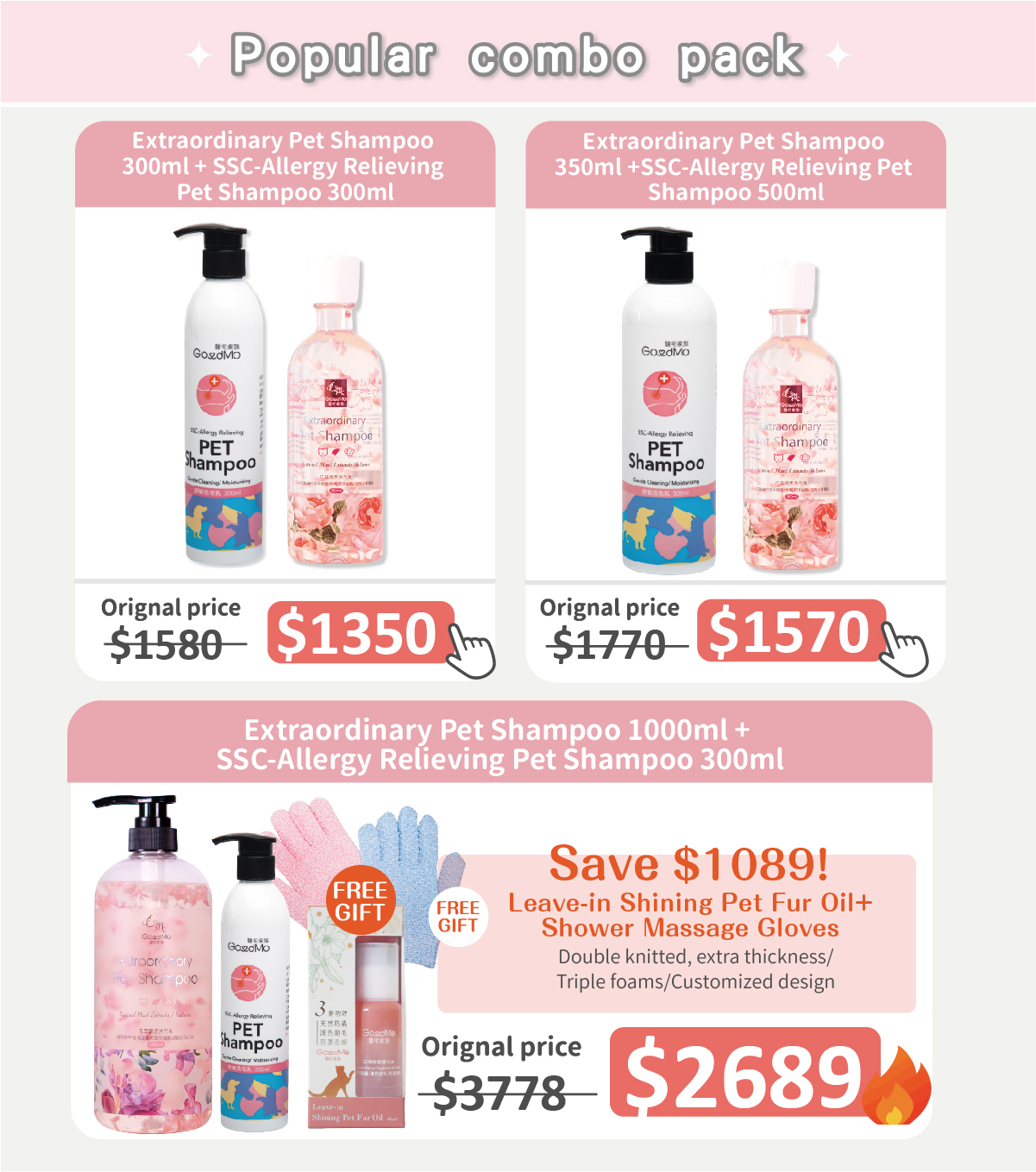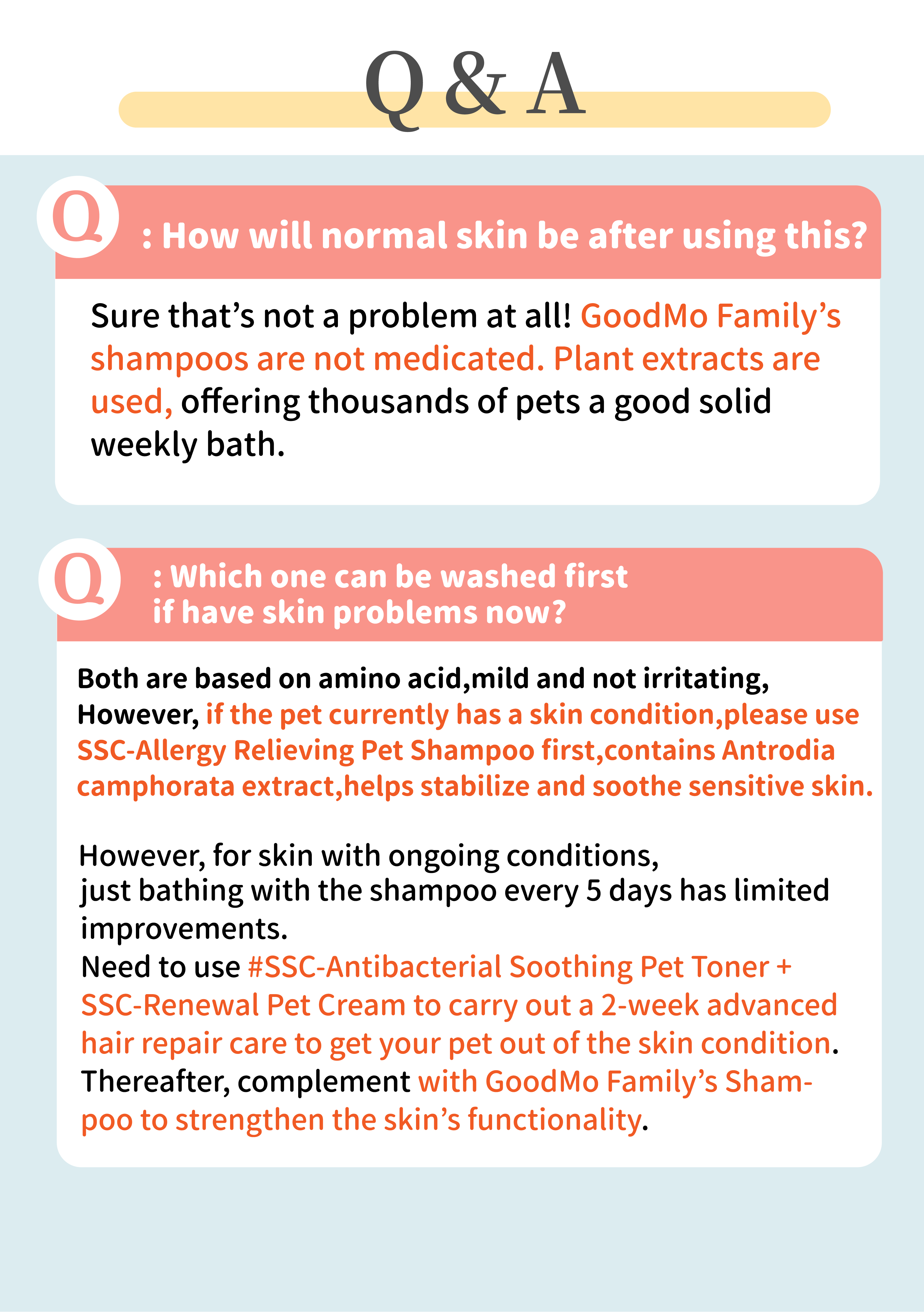 ✨ No more skin problems ✨