▎Key functions

1.➜ #Extraordinary Pet Shampoo with natural plant extracts🌸
✓ Mild cleanser for sebum, with pleasant freesia scent
2.➜ #Leave-in Shining Pet Fur Treatment Oil
✓ Helps smoothen and fluff up hair, natural bug repellent for outings
▎Product volume /Guarantee period
Extraordinary Pet Shampoo with natural plant extracts 350ml/3 years
Leave-in Shining Pet Fur Treatment Oil 40ml /3 years 
Did you know that conditioning products can cause damage to the skin?❓
The body odor comes back just a few days after bathing...😰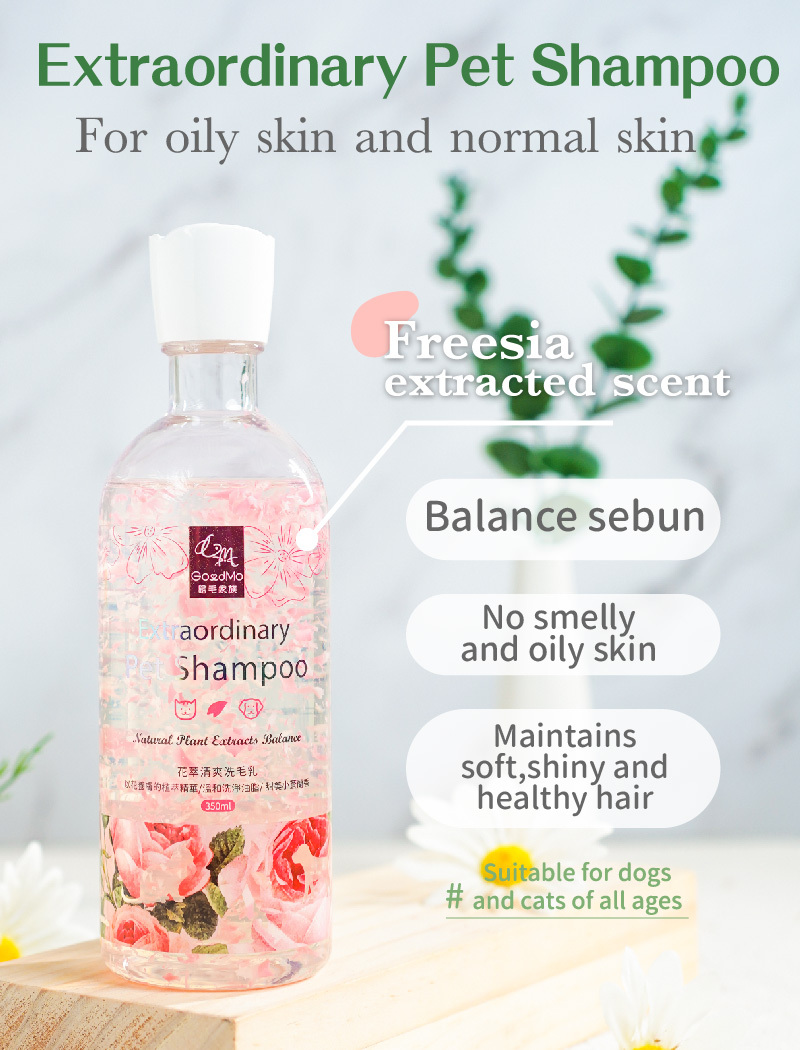 Some oil-controlling cleaner is too strong,
so that the skin feels parched and secret even more sebum❌
🦩 What your pet truly needs is🦩
#Extraordinary Pet Shampoo
#Aromatic freesia plant extract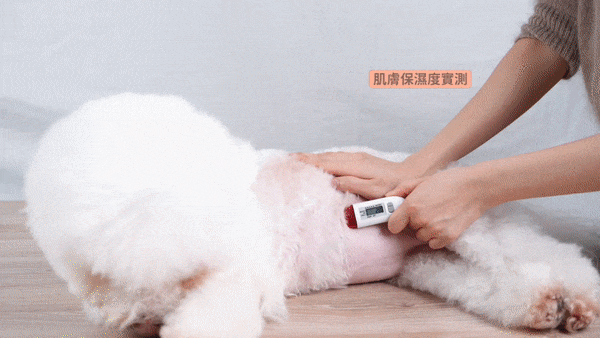 Moisture detection of skin
Before using 27% dehydrated
After using 46%【Rehydrated】💧
﹏﹏﹏﹏﹏﹏﹏﹏﹏﹏﹏﹏﹏﹏ 
✨ What you can expect✨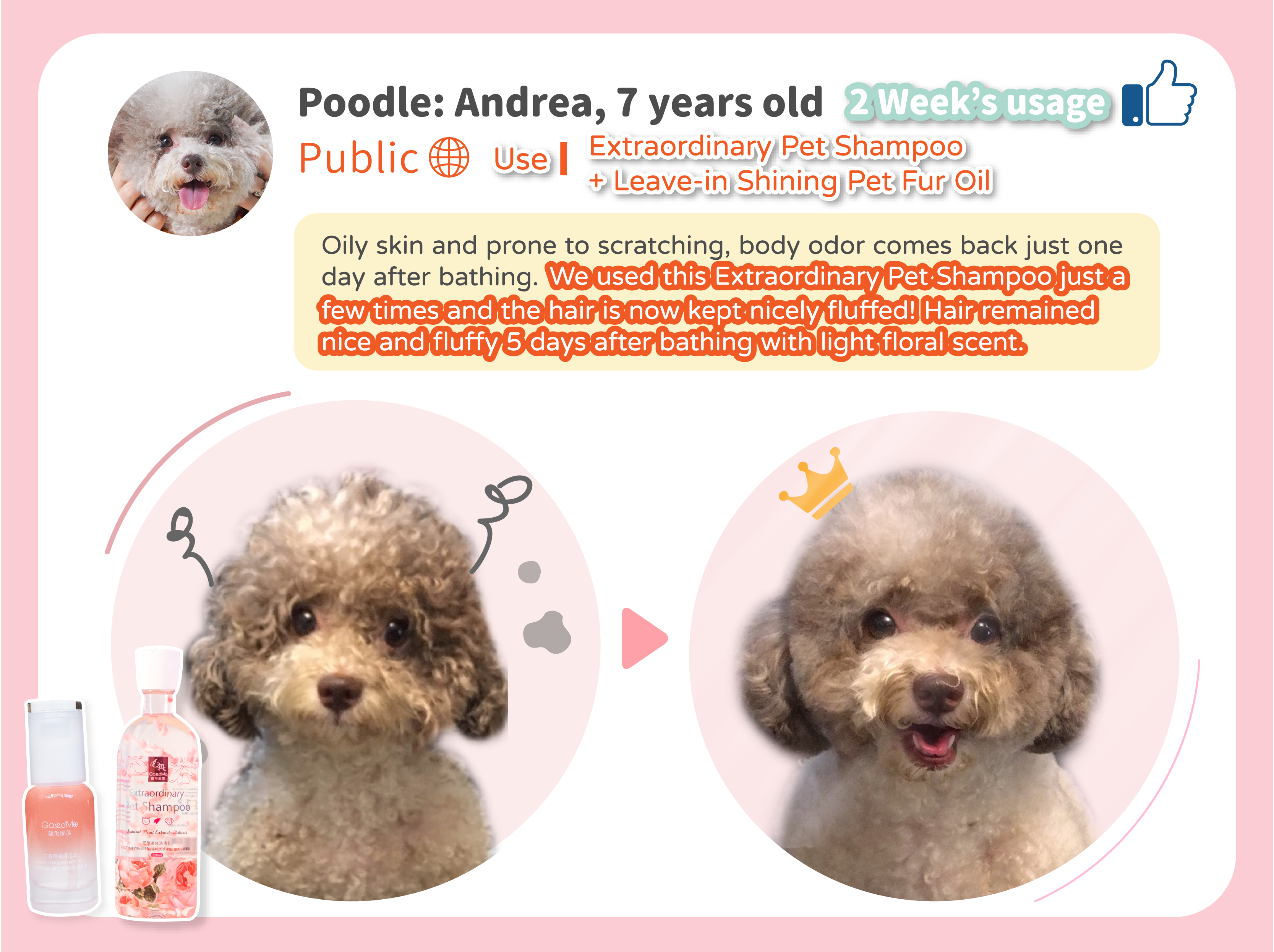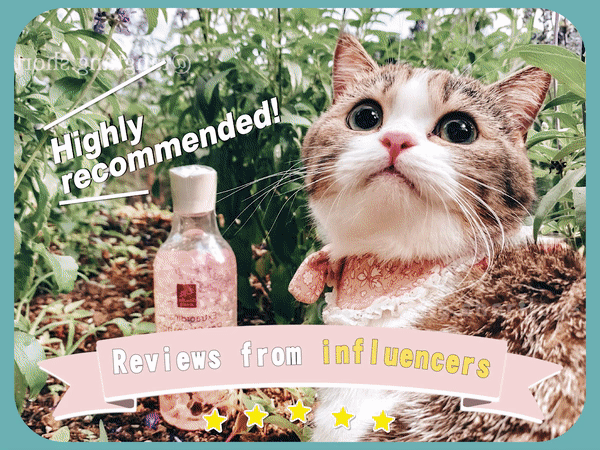 🧡 2 key allergy relieving plant extracts
🧡 2 key moisturizing ingredients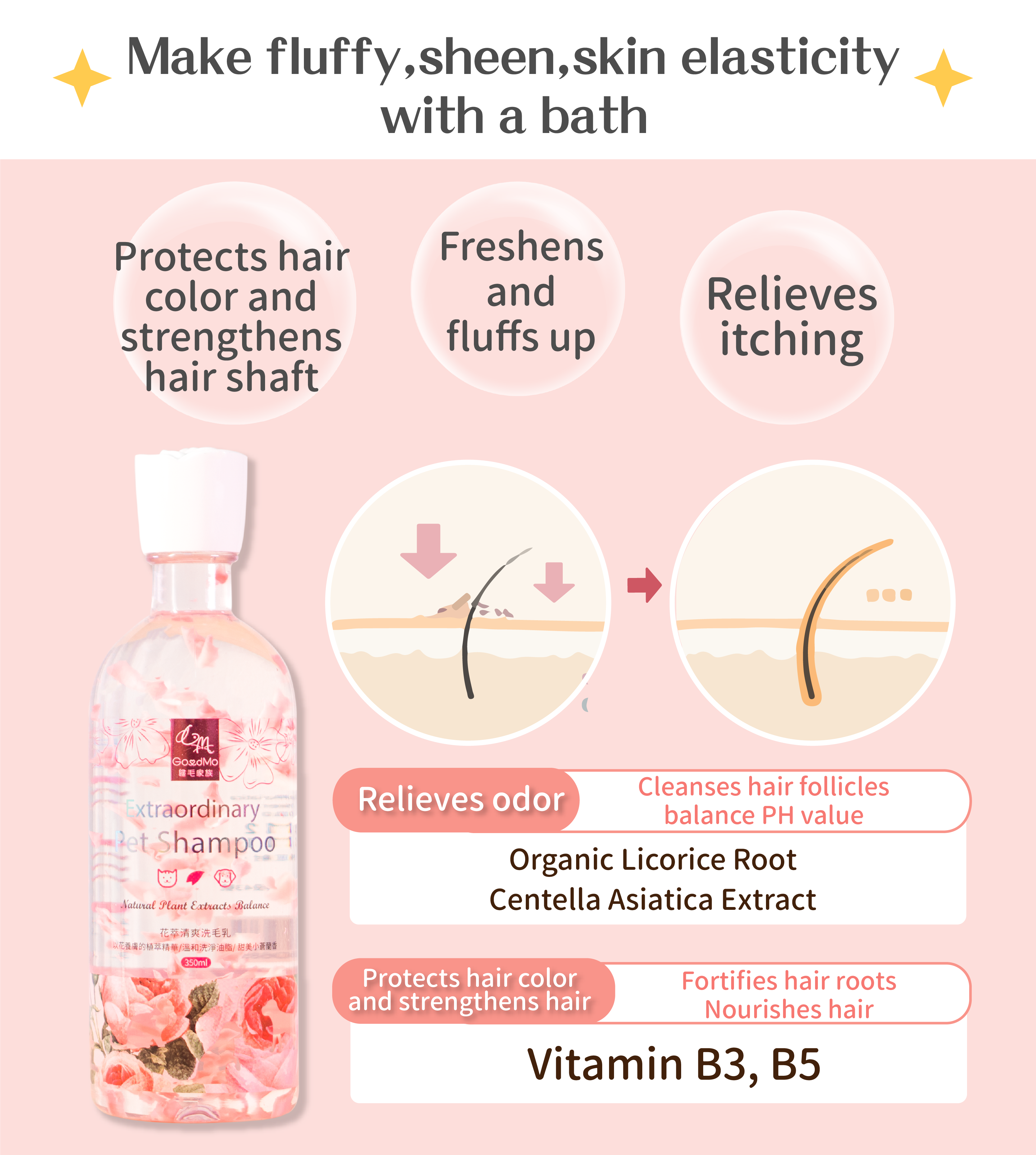 With 

#Leave-in Shining Pet Fur Oil
Smoothens hair +safe for health + repels bugs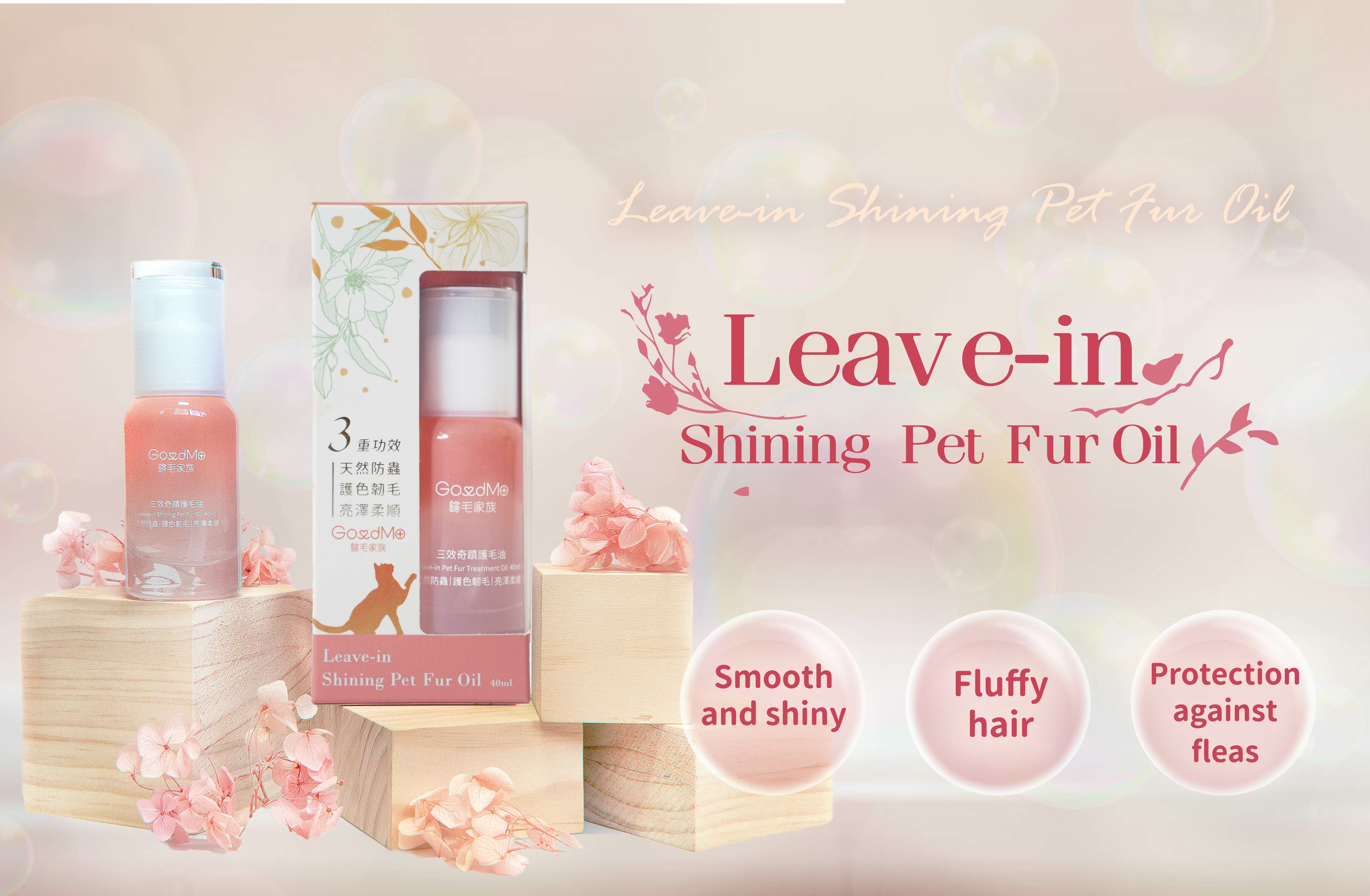 Pets have extremely thin epidermis.
Complicated bathing + conditioning
result in excessive cleaning,
causing dryness the more you clean your pet.
Natural choice for fluffy, shiny hair.🌿
✨ What you can expect✨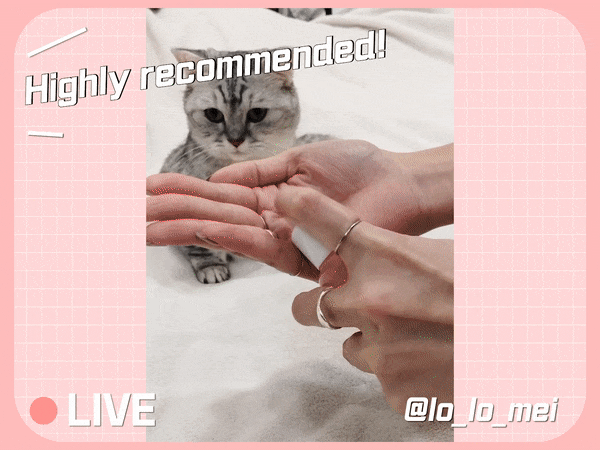 What pet parents say💬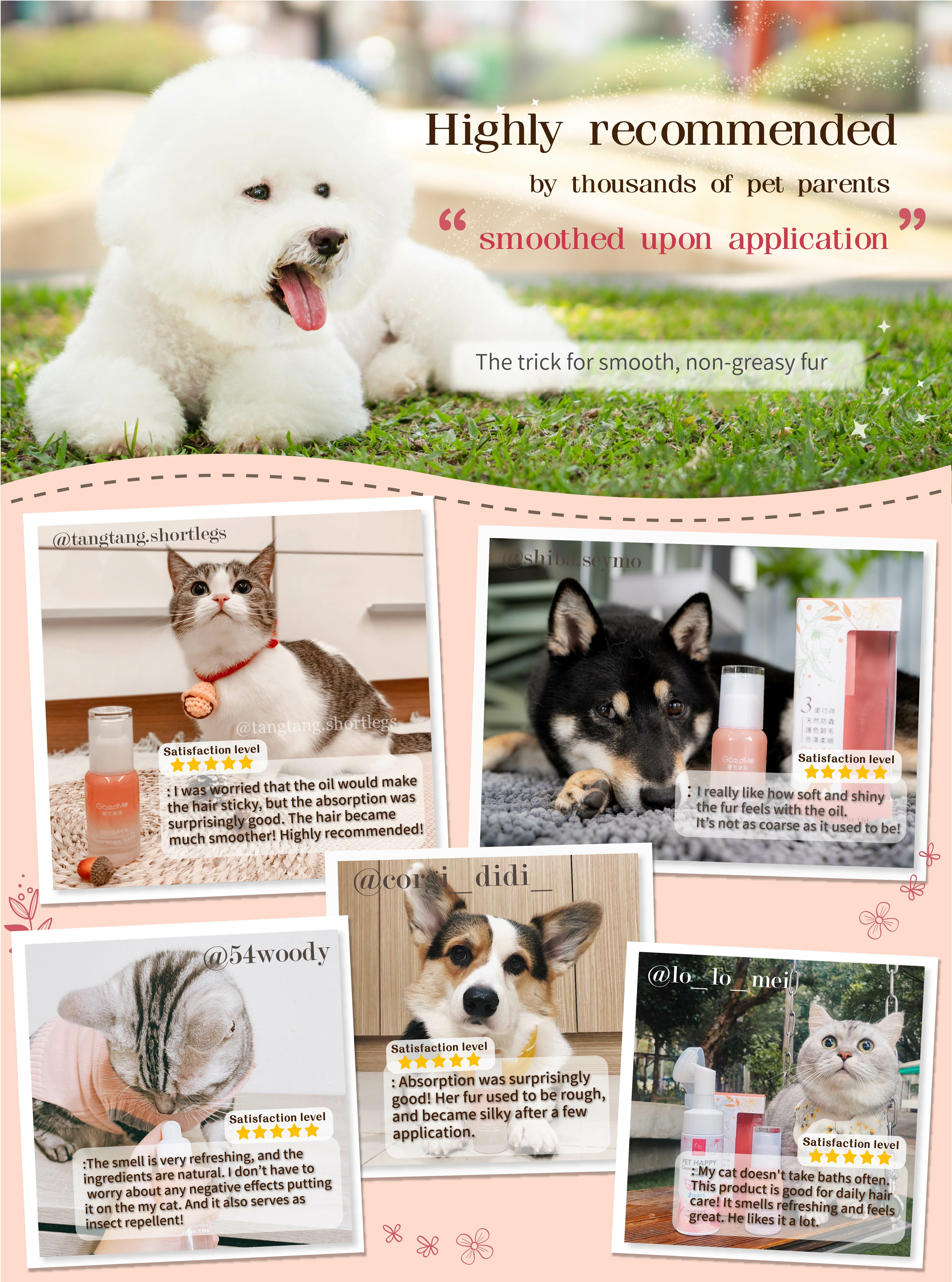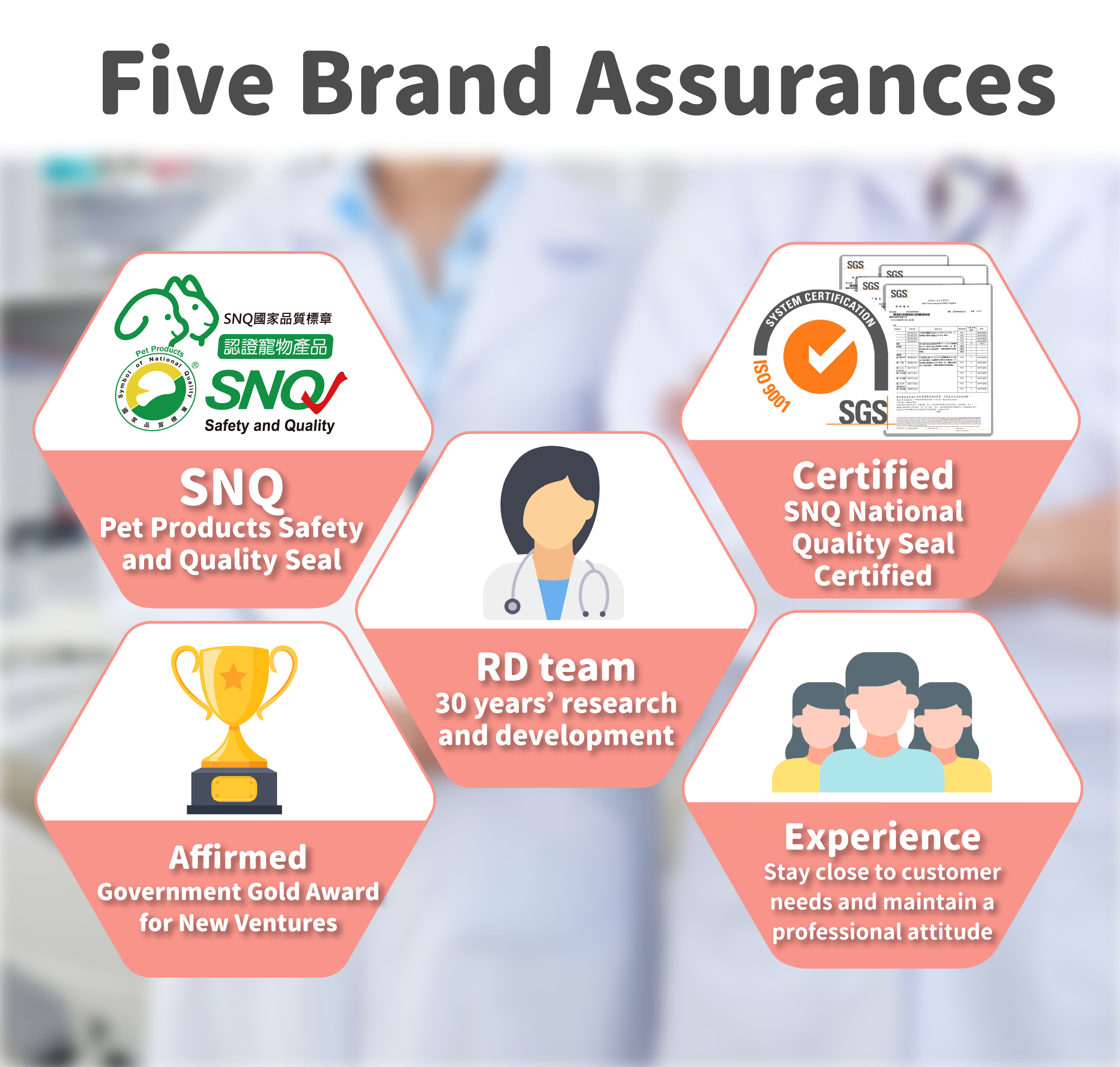 🛀 Usage instructions🛀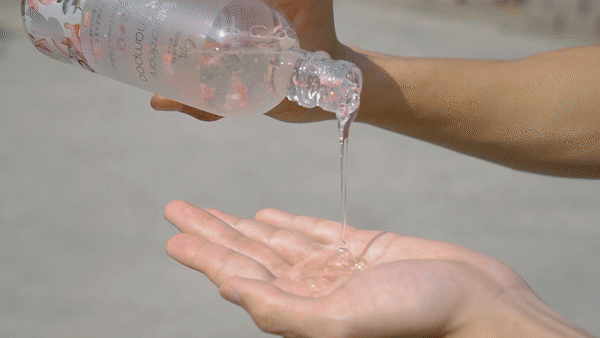 Wet your pet's body, soak and massage for 3-5 minutes to purify and moisturize its skin;
rinse under 35-37°C warm water, and blow dry its hair on cool mode.
Pair with【Leave-in Shining Pet Fur Oil】
Goodbye bugs + Color-protect and care from one application!✨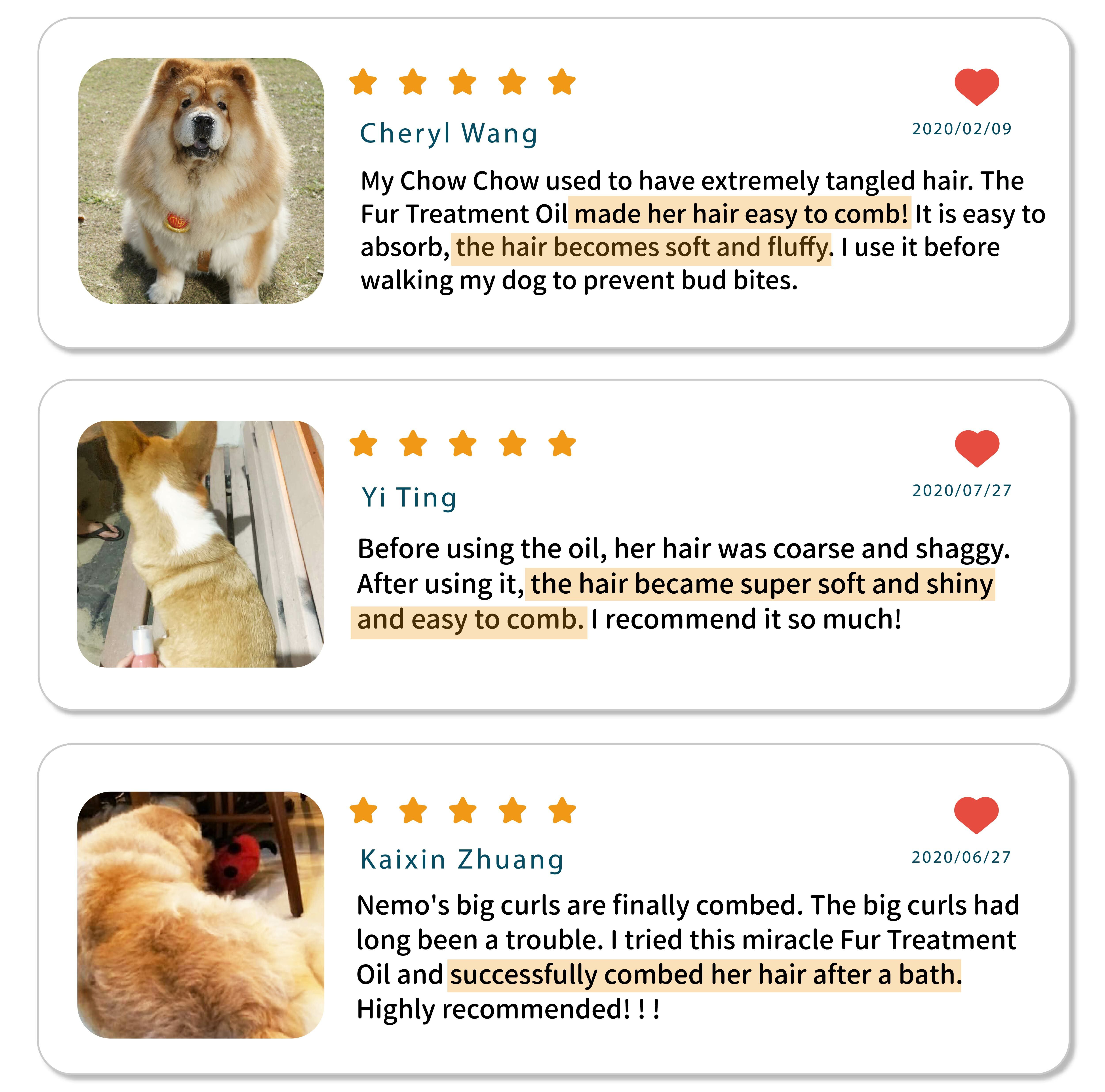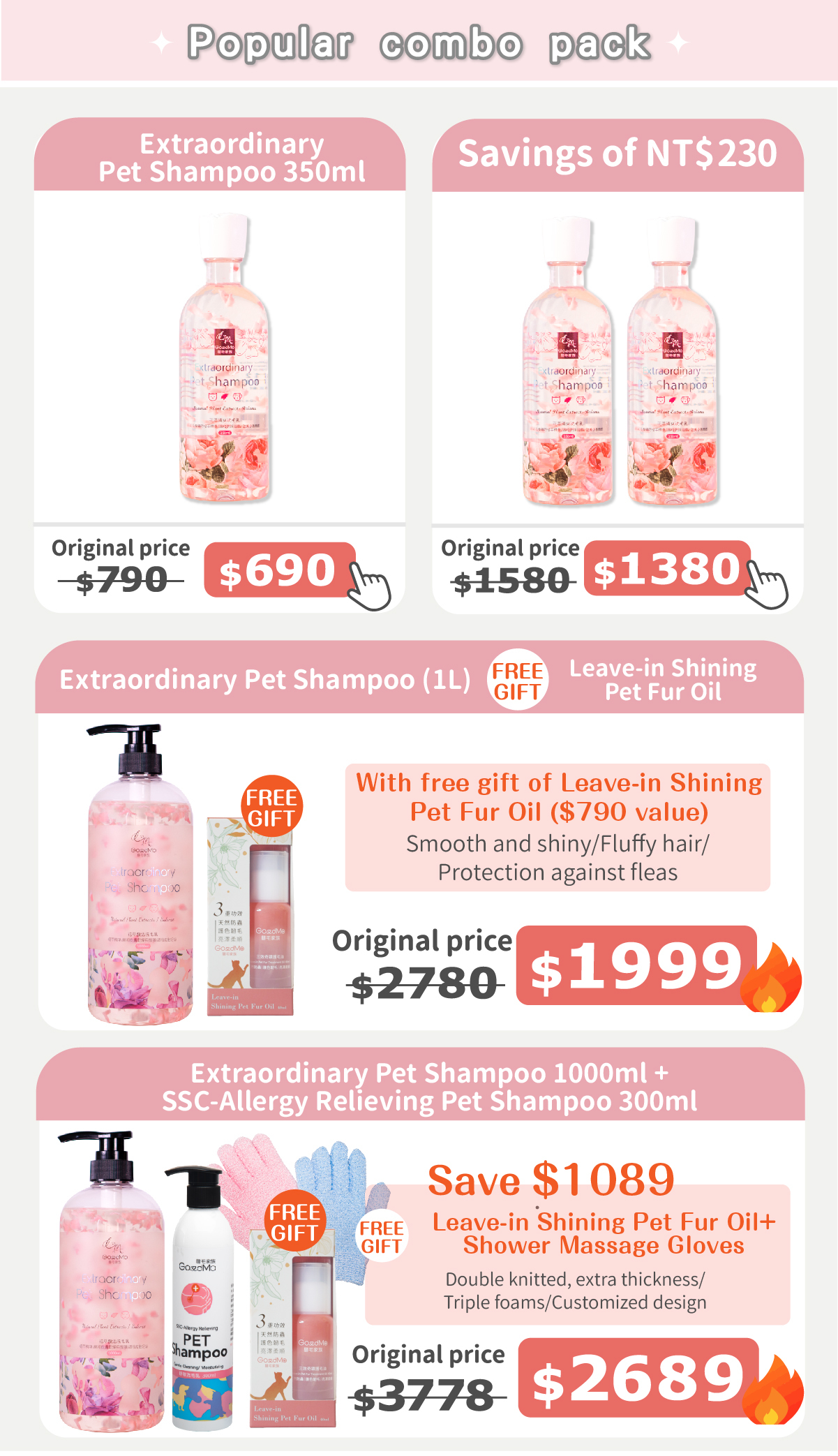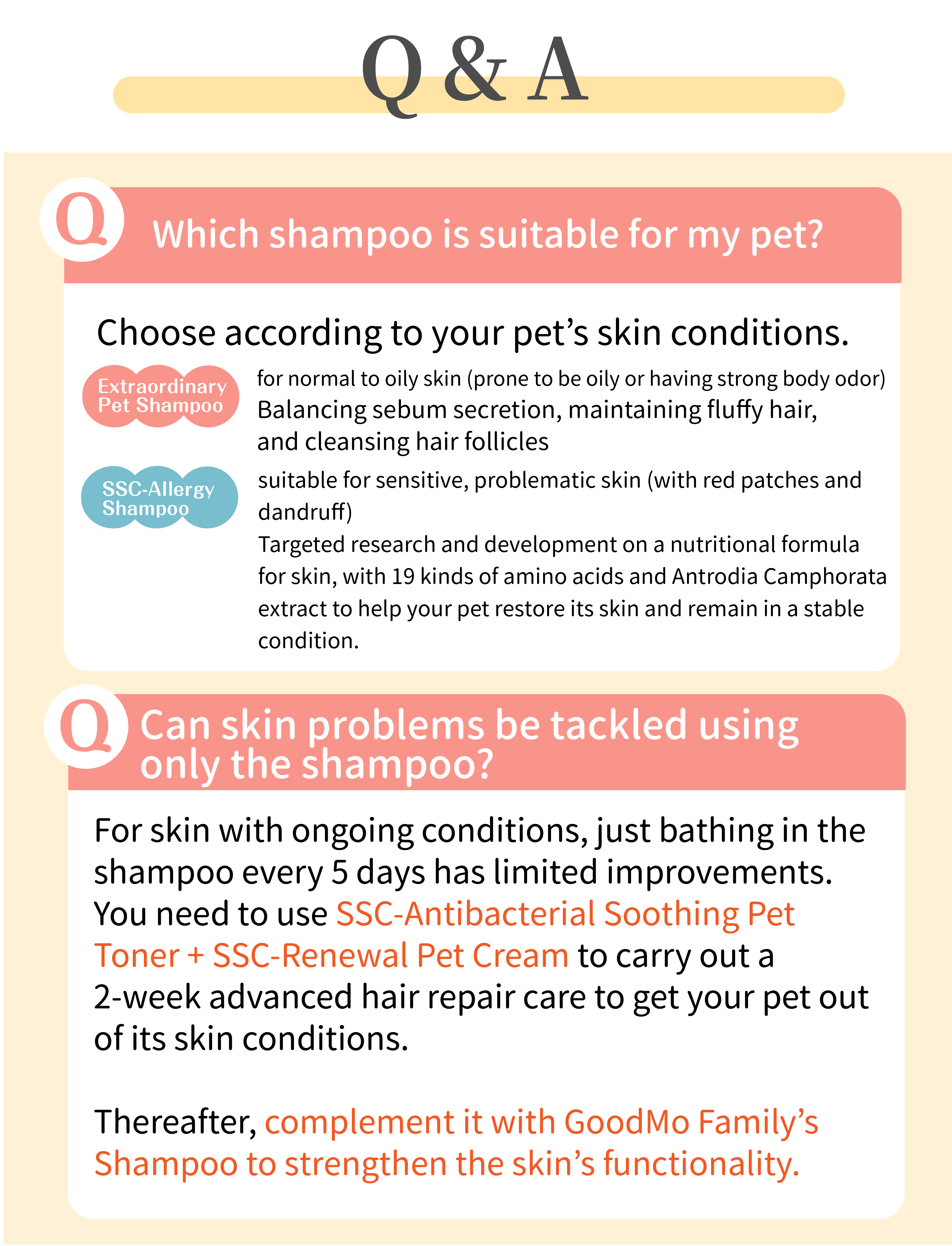 ✨ No more skin problems ✨