𝐇𝐨𝐭 Daily cleaning combo for dogs and cats of all ages💞

▎Key functions
1.➜ #ExtraordinaryPet Shampoo🌸
✓ Mild cleanser for sebum, with pleasant freesia scent
2.➜ #Leave-inShining Pet Fur Oil🌱
✓ Helpssmoothen and fluff up hair, natural bug repellent for outings
3.➜ #PetEar Cleaner🌱
✓Refreshing, non-sticky, mild cleanser for earwax and dirt


▎Product volume /Guarantee period
ExtraordinaryPet Shampoo 350ml/3 years
Leave-in shining Pet Fur Oil 40ml/3 years
Pet Ear Cleaner 150ml/3 years
Did you know that conditioning products can cause damage to the skin?❓
The body odor comes back just a few days after bathing...😰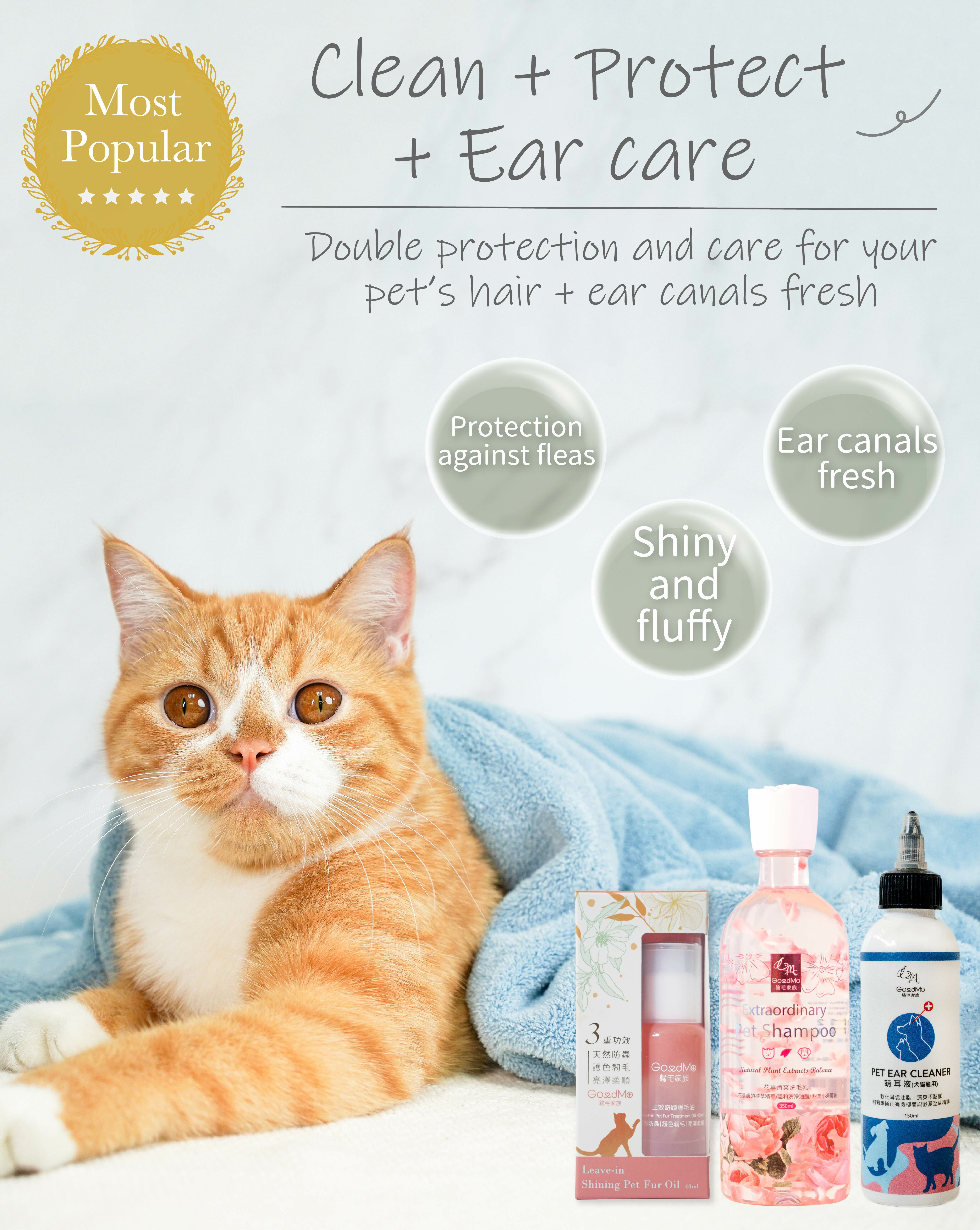 🦩What your pet truly needs is🦩
Moisture and oil balance #Extraordinary Pet Shampoo
🧡
 2 key allergy relieving plant extracts
🧡 
2 key moisturizing ingredients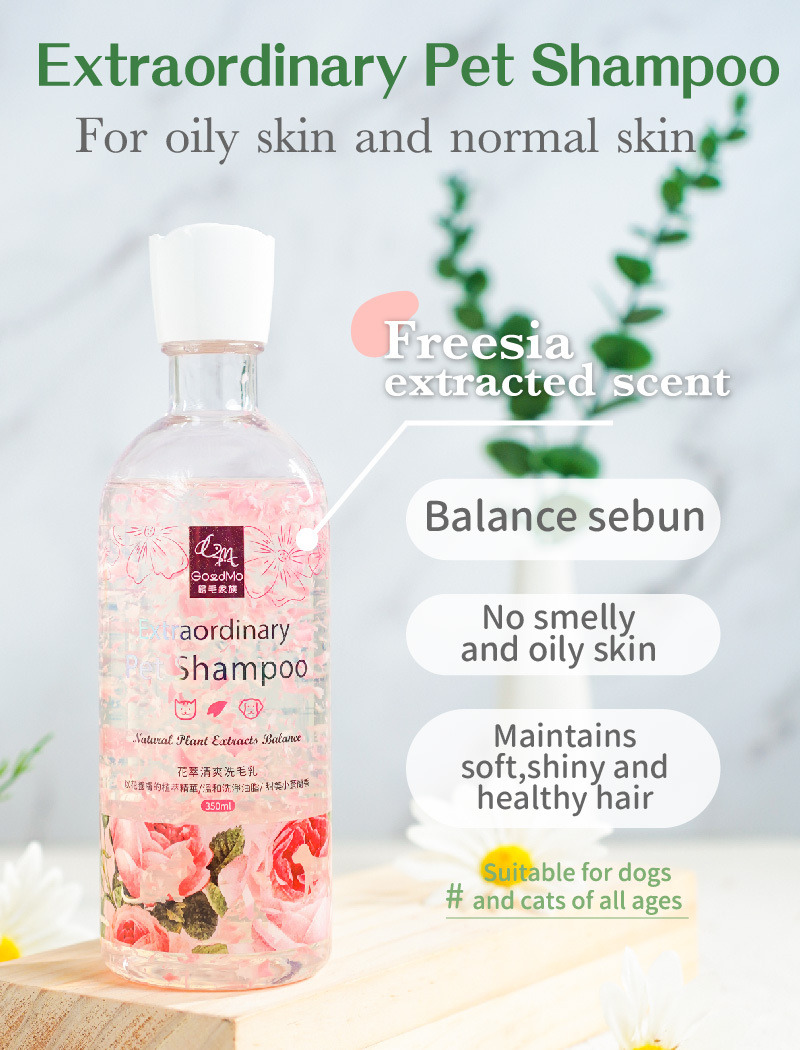 ✨ What you can expect✨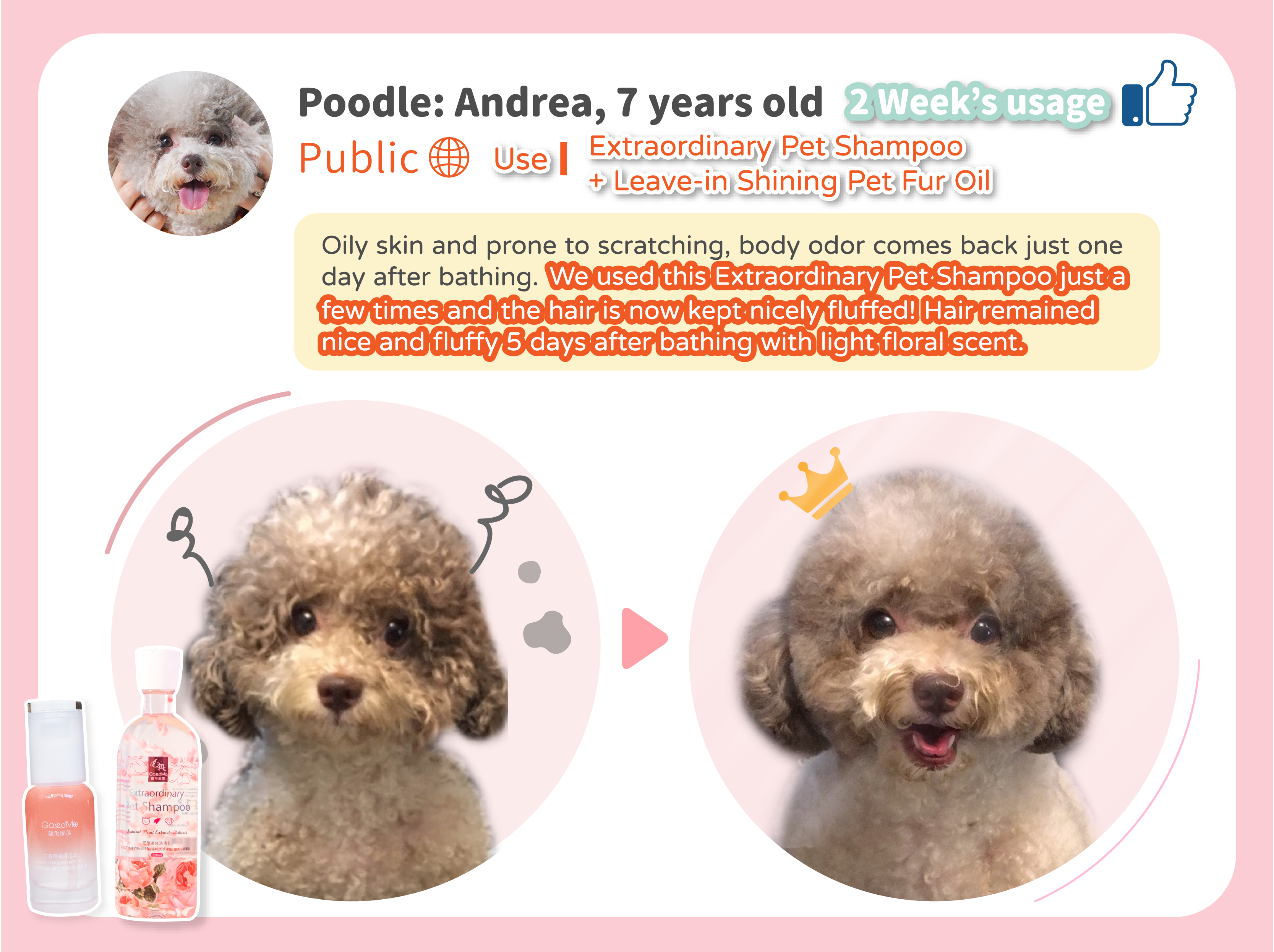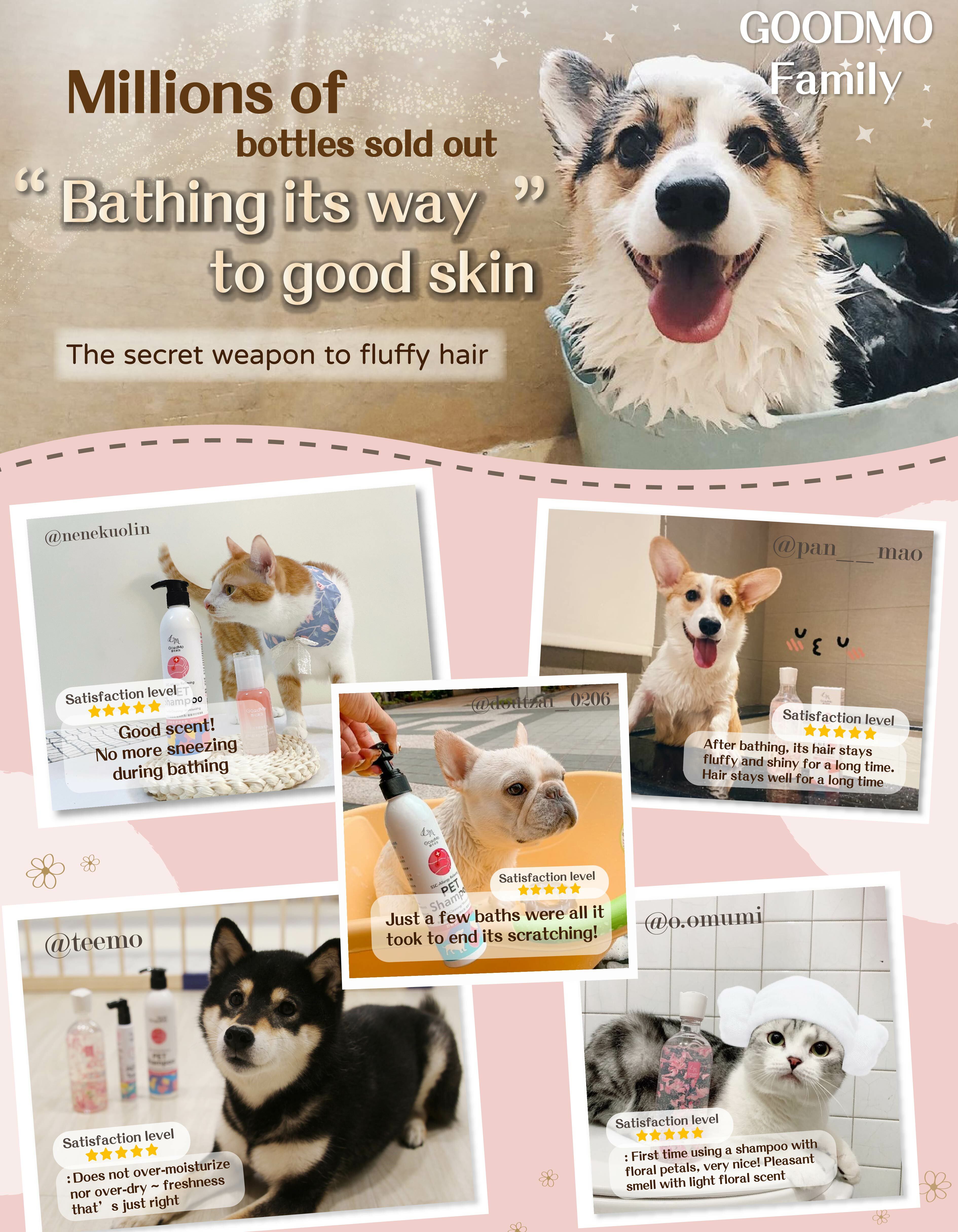 ───────────────────────────────
Use together daily #Leave-in Shining Pet Fur Oil
Smoothens hair + safe for health + repels bugs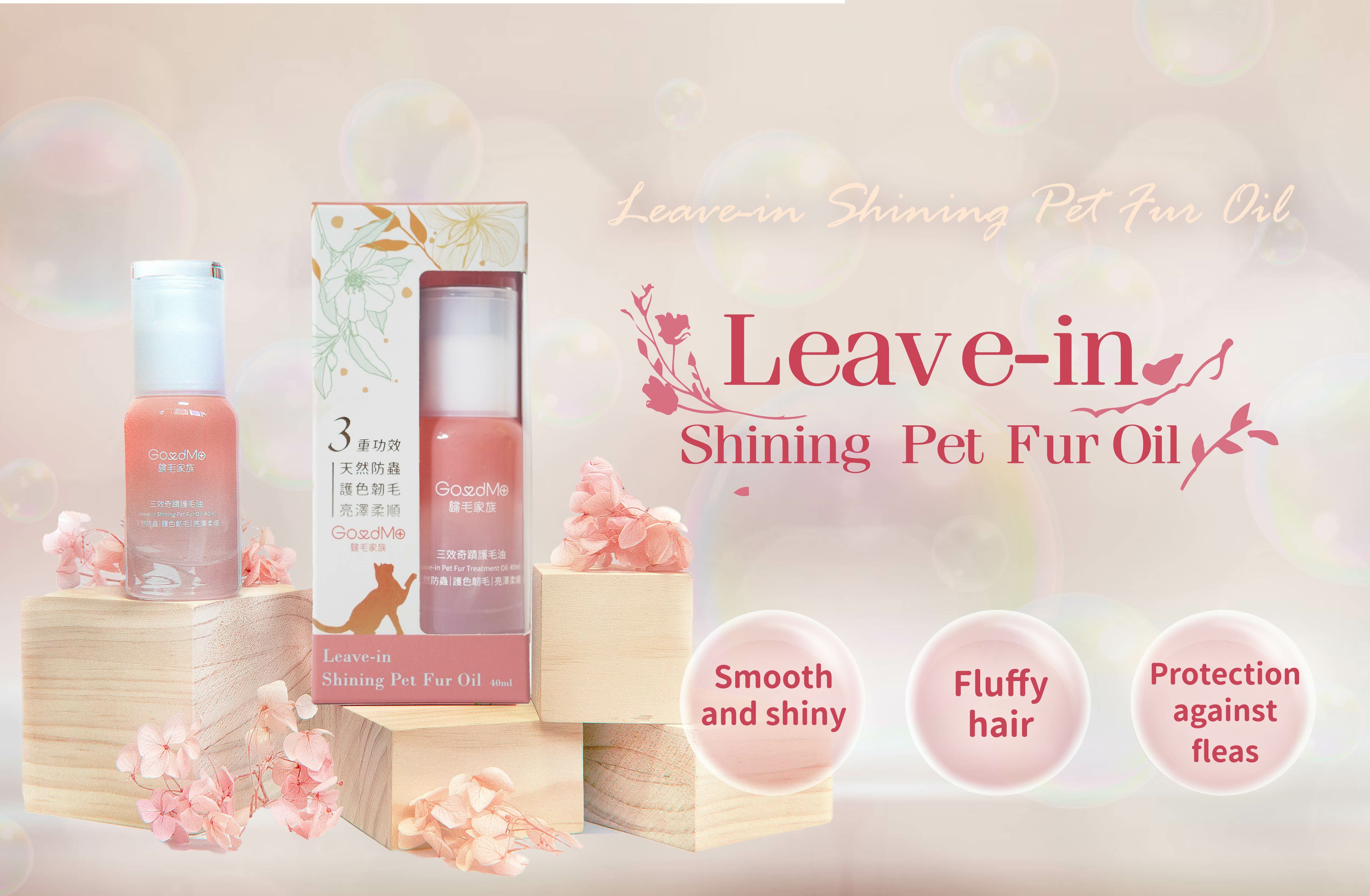 Likes hair to be fluffy, shiny and tangle-free
Here is a more natural choice than the usual conditioners🌿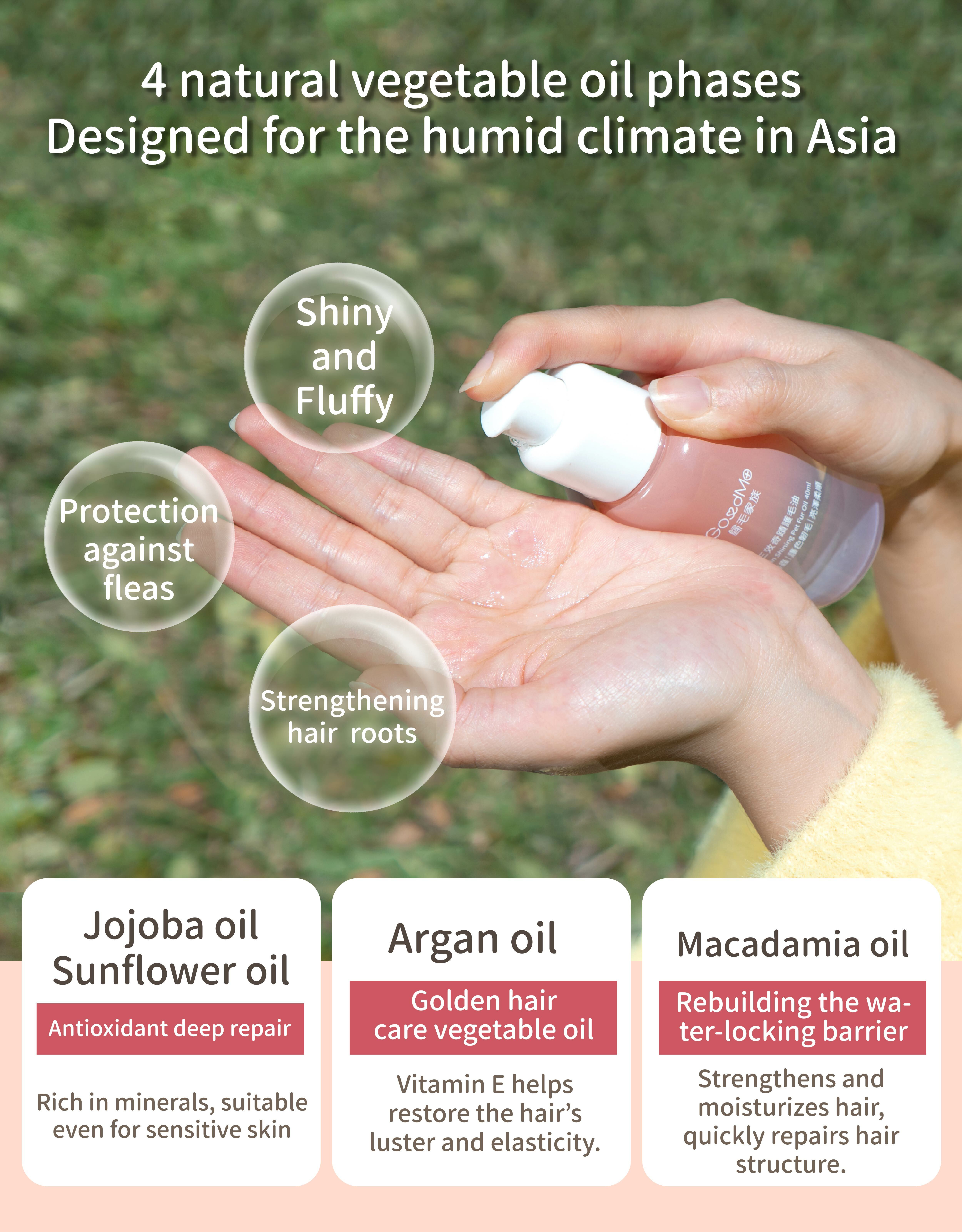 ﹏﹏﹏﹏﹏﹏﹏﹏﹏﹏﹏﹏﹏﹏
✨What you can expect✨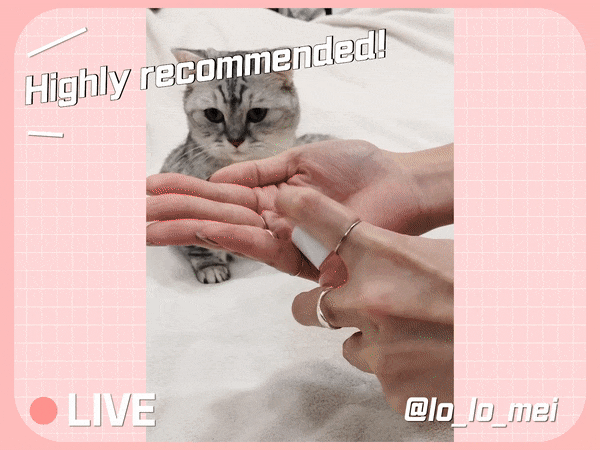 What pet parents say💬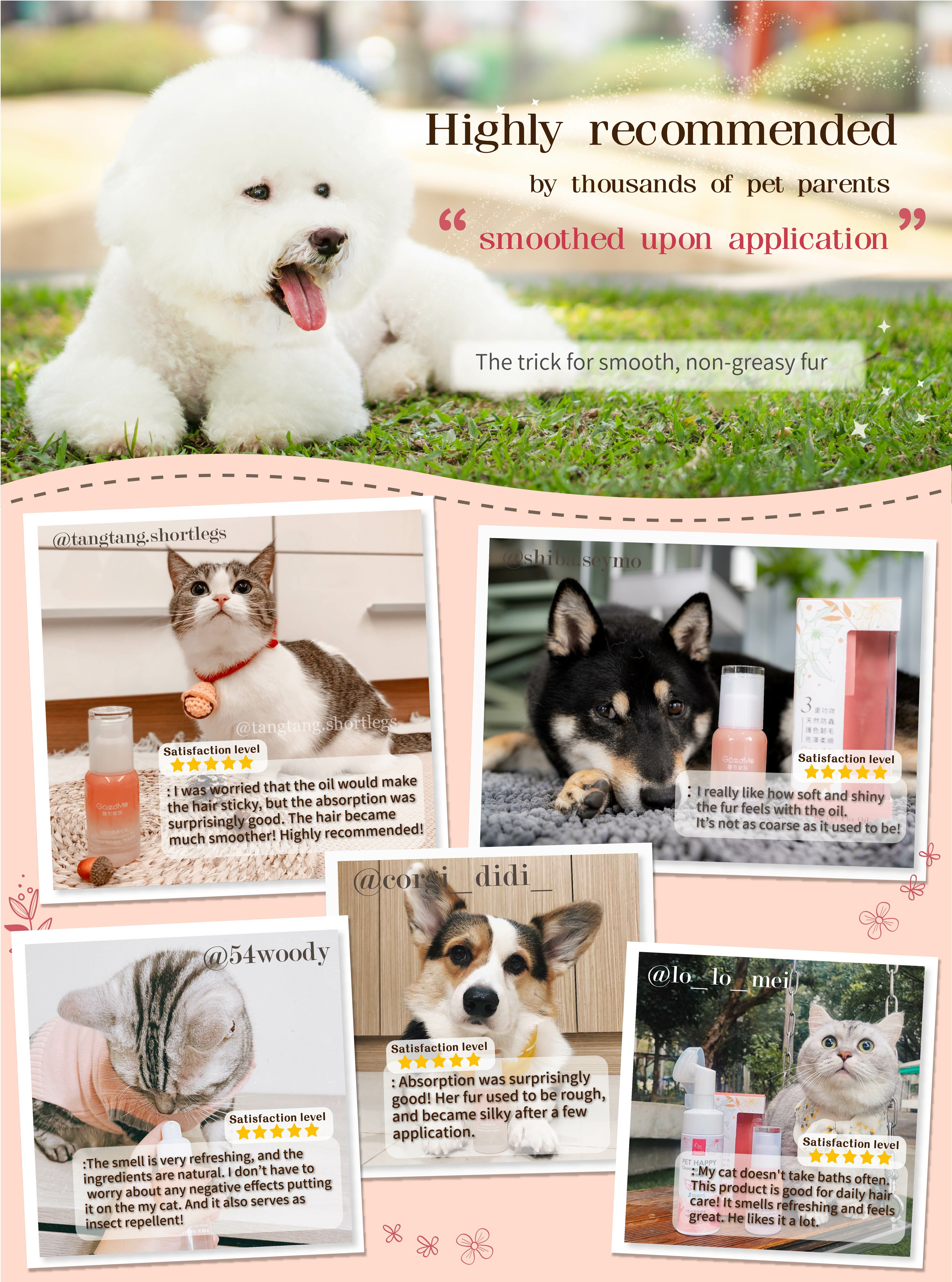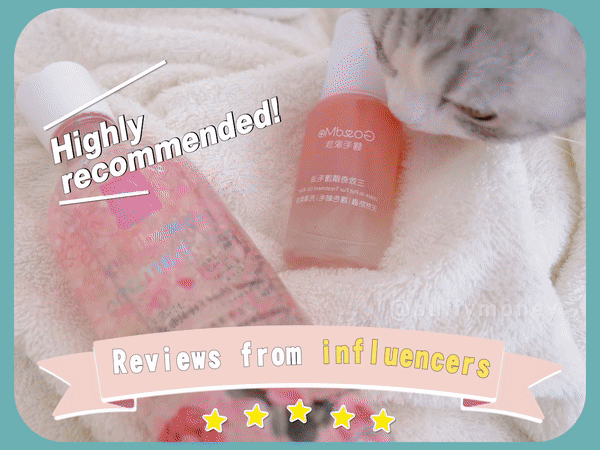 ───────────────────────────────
✨ Use for daily ears cleaning  #Pet EarCleaner ✨
【Suitable for dogs and cats of all ages】
Cleanses ear wax and dirt, keeps ear canals fresh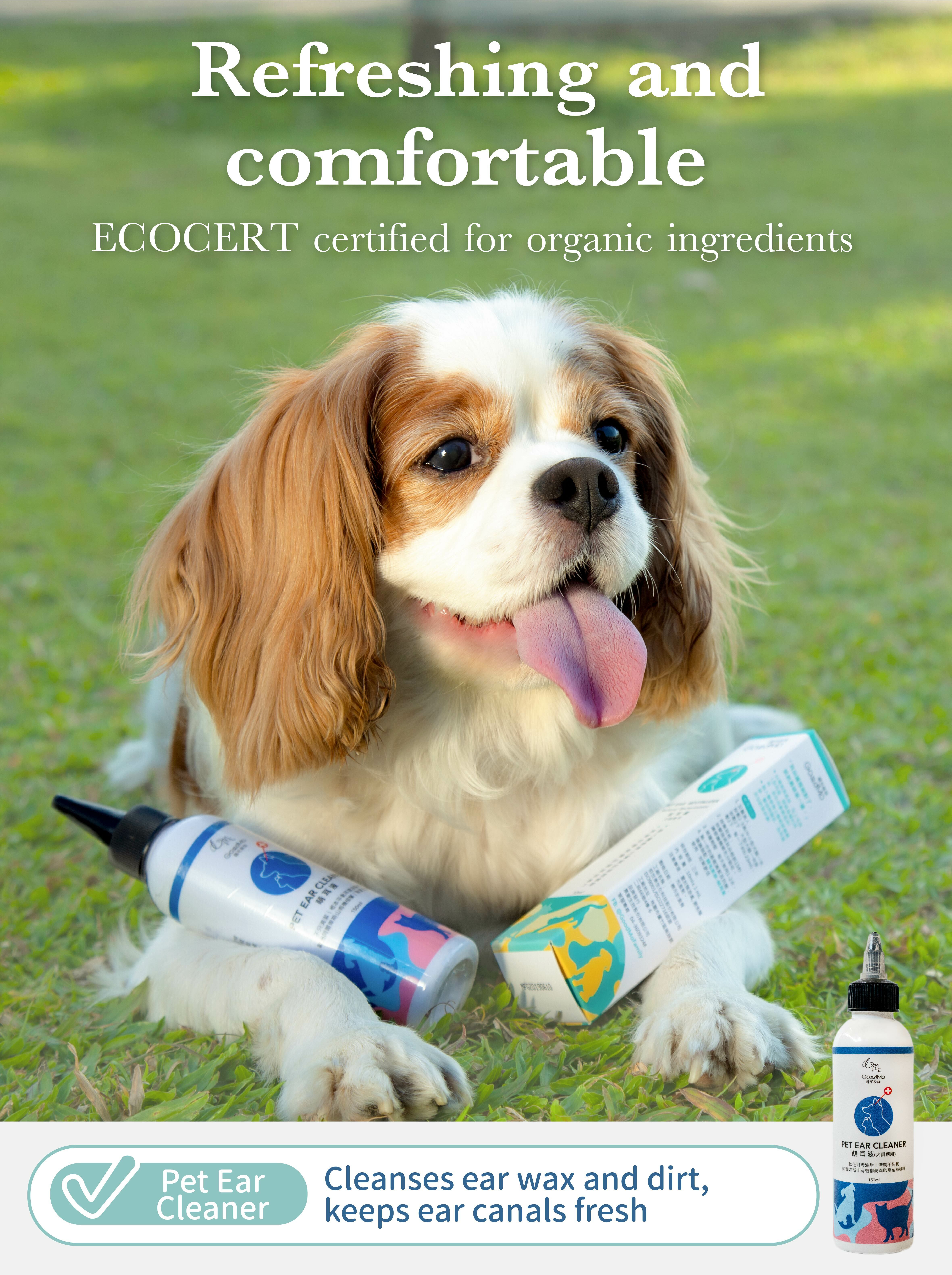 If you are new to choosing pet ear cleaners, just keep this in mind:
GoodMoFamily makes no compromises in
research and development of our products
#Pet Ear Cleaner is for all pet ears to be delicately cared for
A simple ear cleaner with extraordinary ingredients
🌿
﹏﹏﹏﹏﹏﹏﹏﹏﹏﹏﹏﹏﹏﹏
✨What you can expect✨
🐶 "Most ear cleaners are plain no-brainers, are there any differences at all?
#I changed my mind after using this Pet Ear Cleaner. "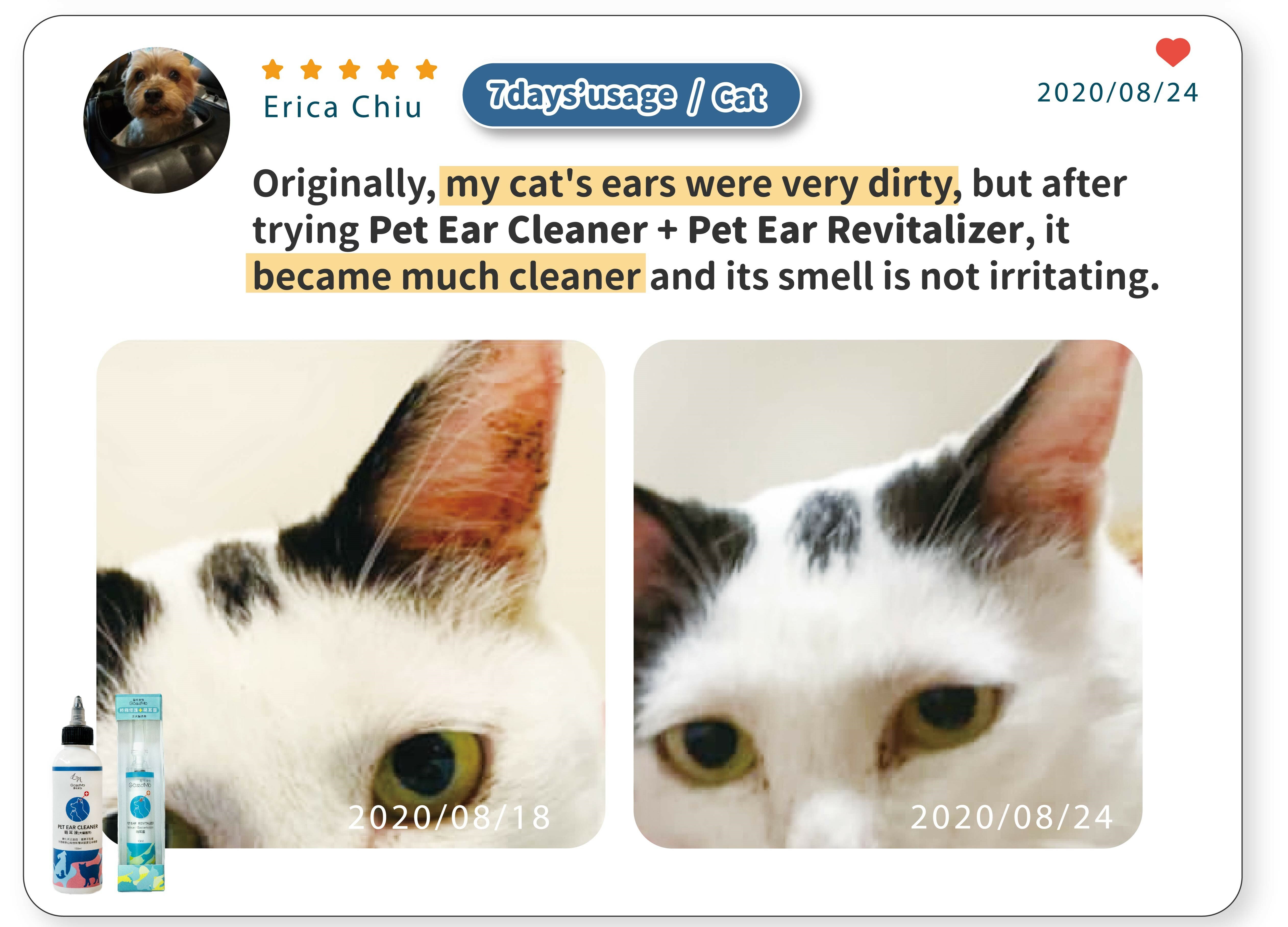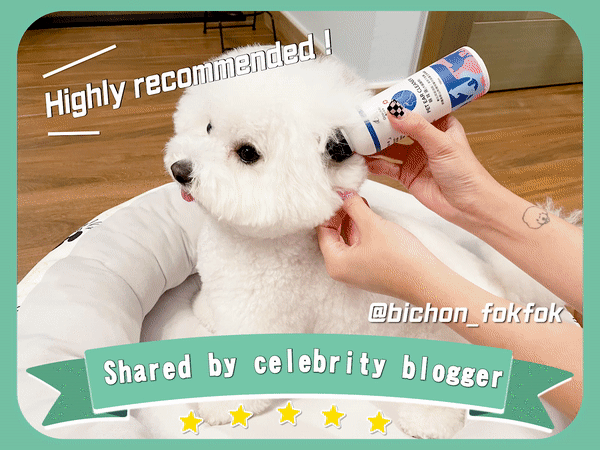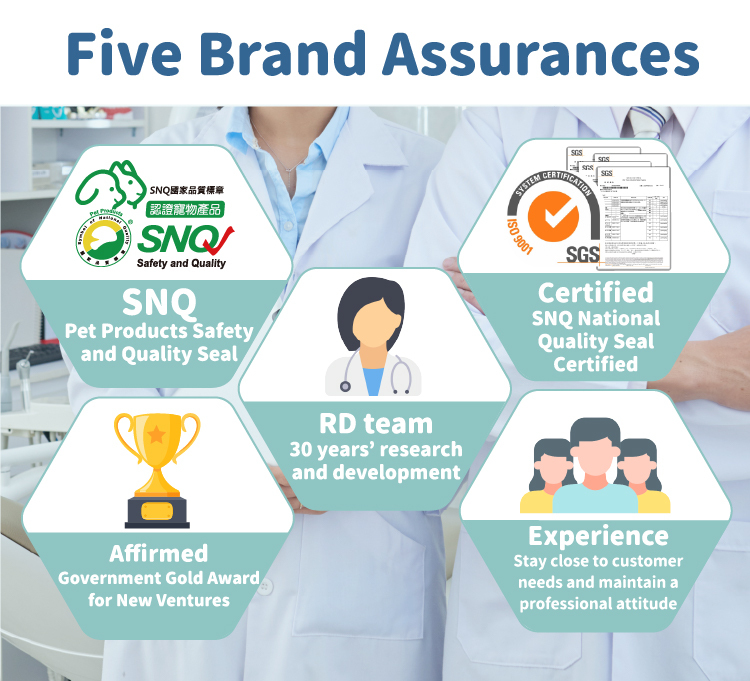 🛀 Usage instructions🛀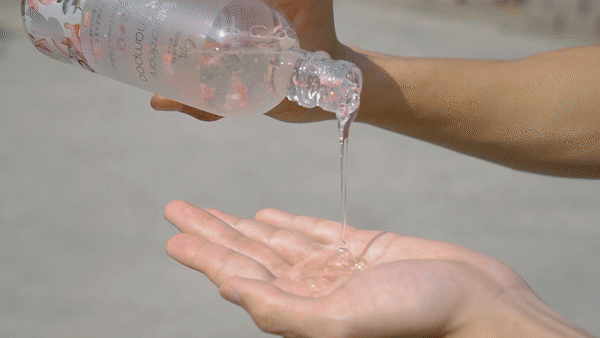 Wet your pet's body, soak and massage for 3-5 minutes
to purify and moisturize its skin;
rinse under 35-37°C warm water,
and blow dry its hair on cool mode.
Pair with leave-in【Leave-in Shining Pet Fur Oil】
Goodbye bugs + Color-protect and care from one application!✨
📍Pet EarCleaner
Use once a week, before bathing.


① Press the bottle 2 - 3 times for appropriate amount to be put into your pet's ear canal
② Massage the base of the ears for 15 seconds to allow earwax to be fully dissolved
③ Wipe clean: While your pet may shake its head, you should use toilet paper or wet wipes to wipe off the dissolved earwax at the base of the ear.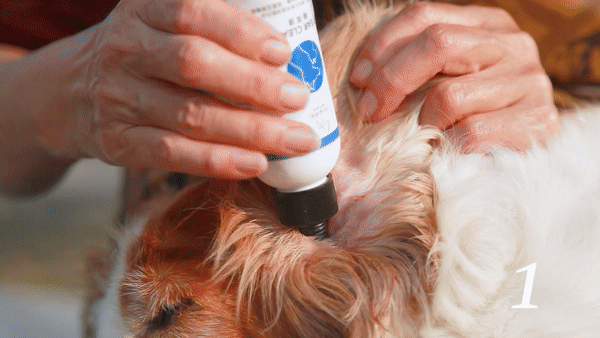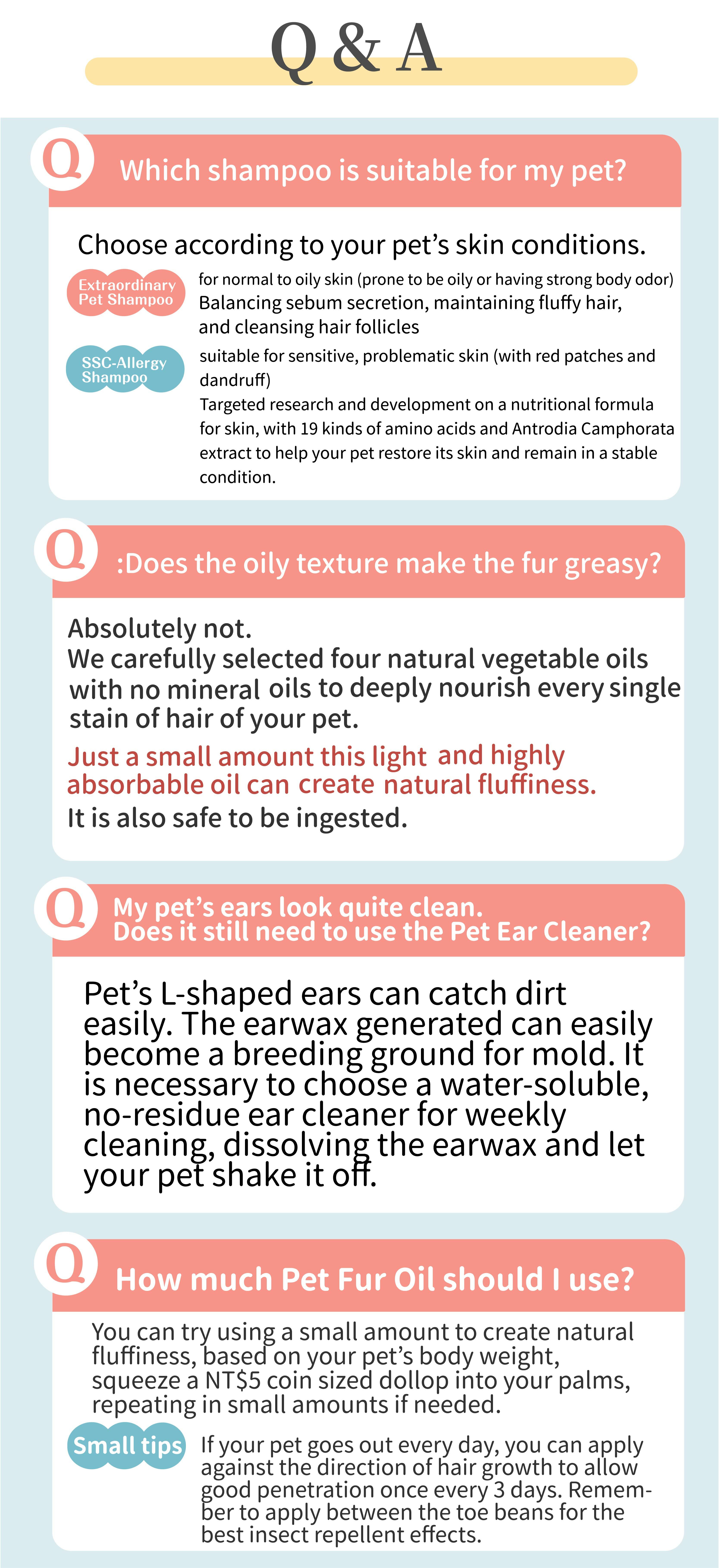 ✨ No more skin problems ✨