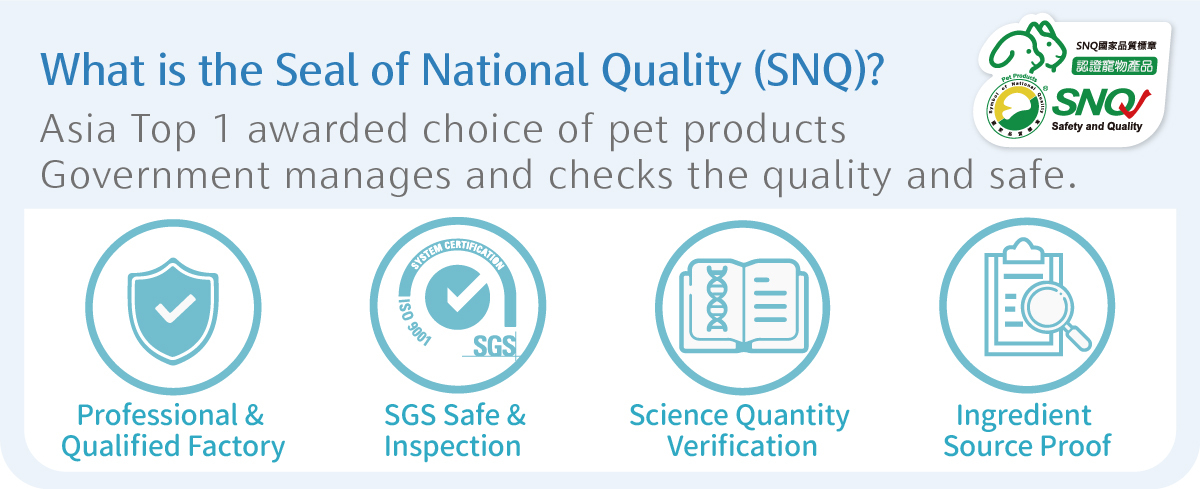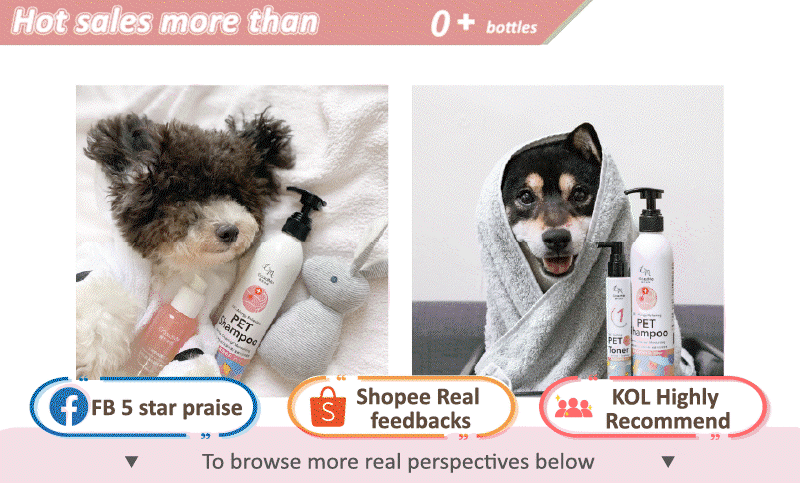 No matter how much shampoo is changed, the pet still keep scratching?

First, understand why they scratch!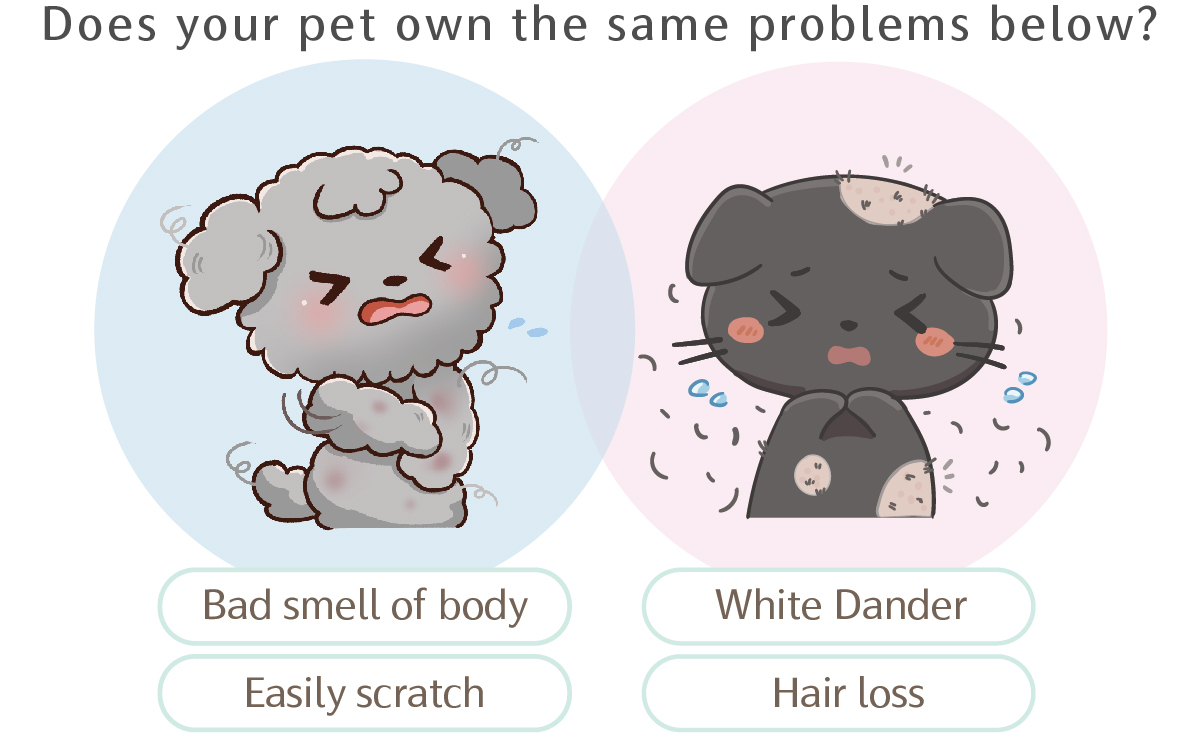 If the pets' skin is unstable,
Excessive scratching will cause skindiseases,
Therefore, how to solve the itchy skin of pets is very important.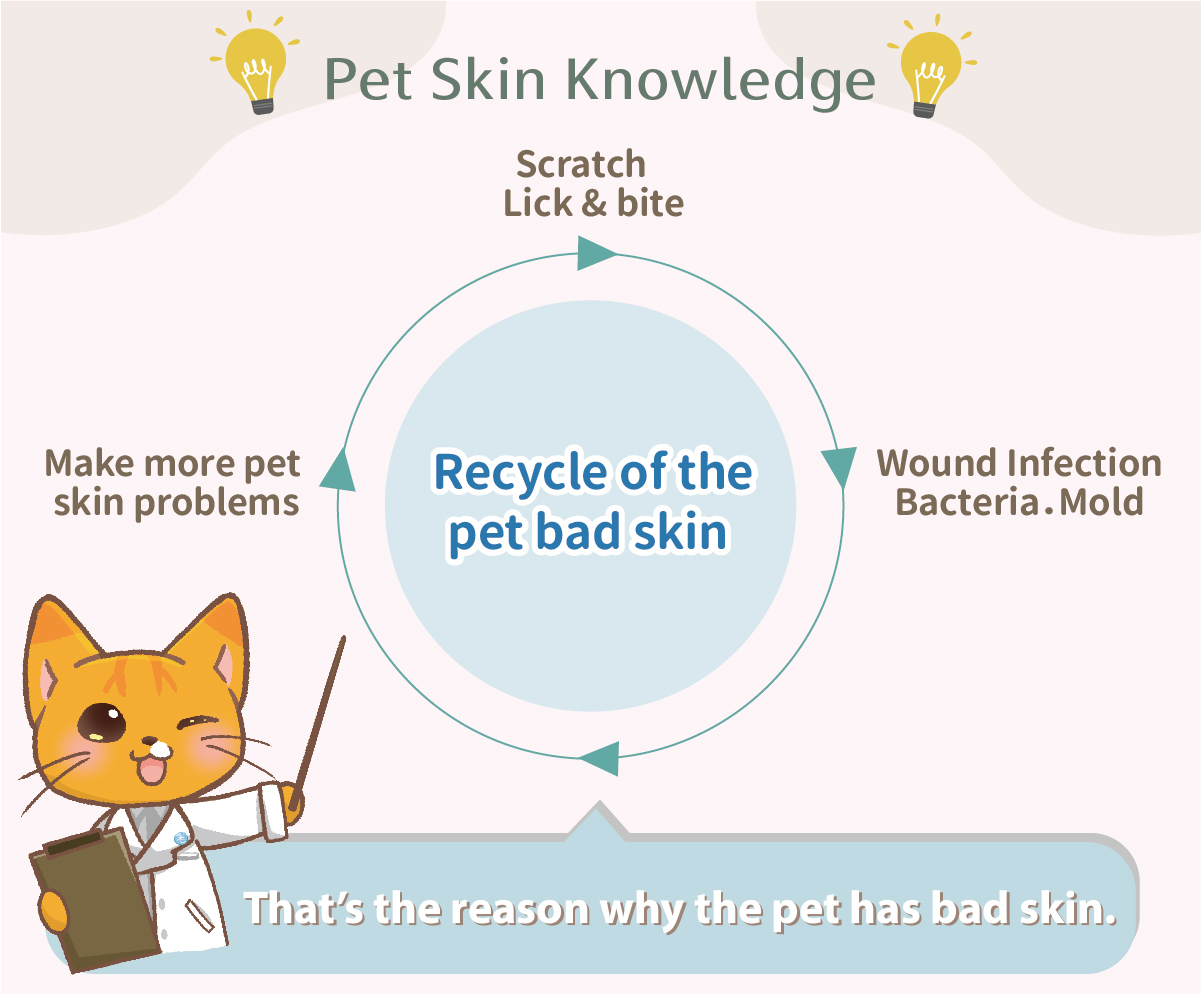 【 Stay away from itching crisis】
#skin moisturizing is the most important💧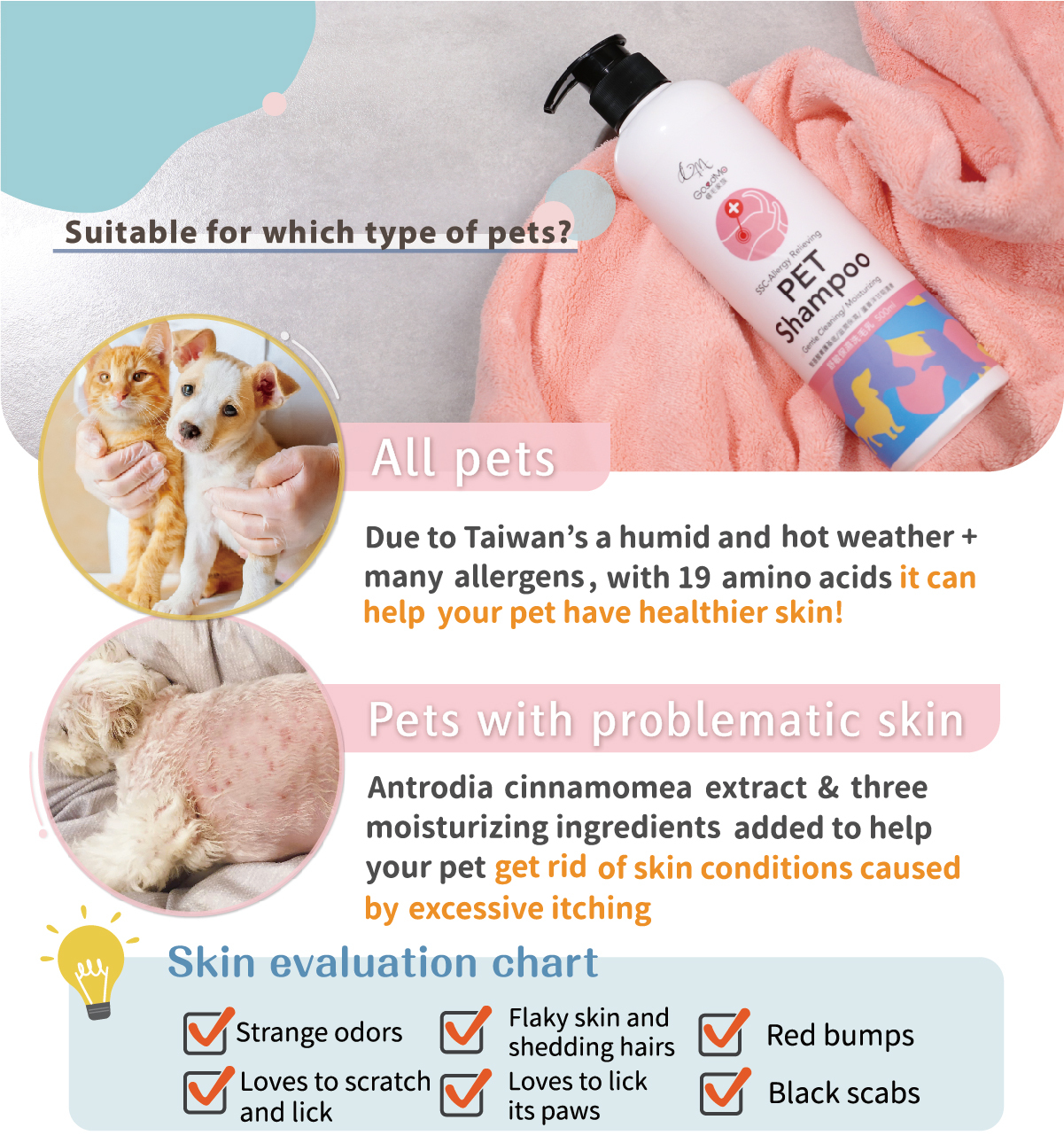 ﹏﹏﹏﹏﹏﹏﹏﹏﹏﹏﹏﹏﹏﹏  
✨ What you can excepted ✨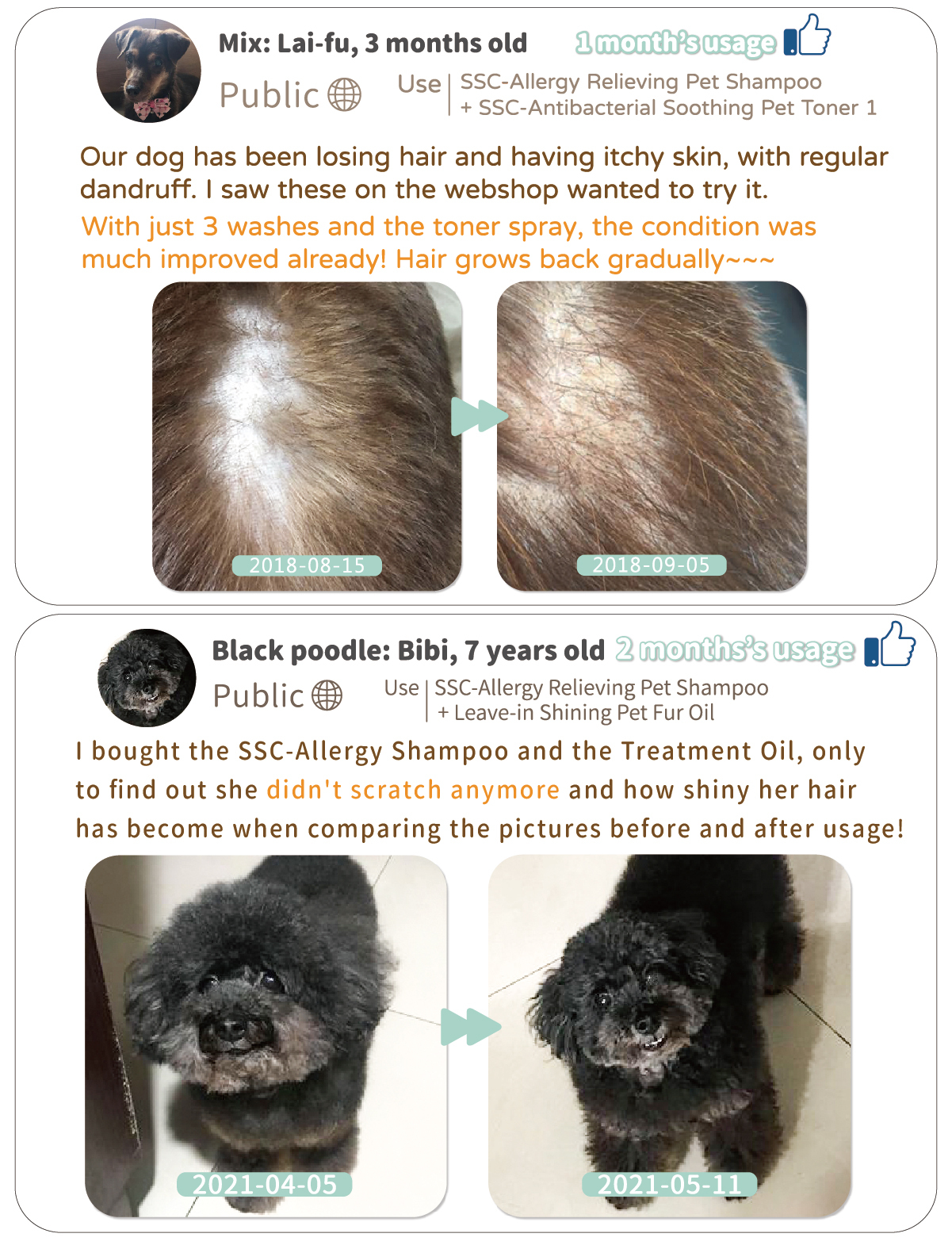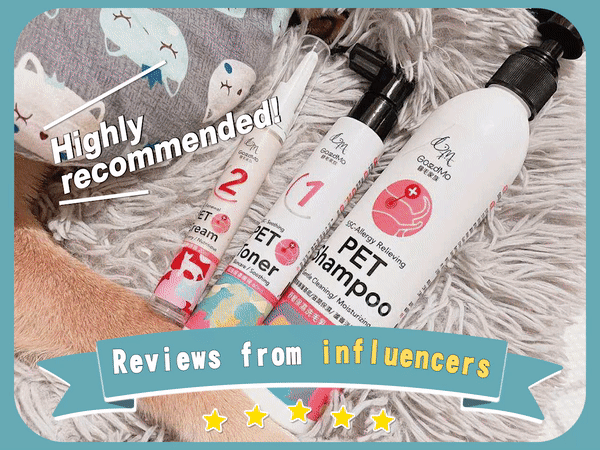 ﹏﹏﹏﹏﹏﹏﹏﹏﹏﹏﹏﹏﹏﹏  
💙After dozens of adjustments, in order to provide the best products for pets 💙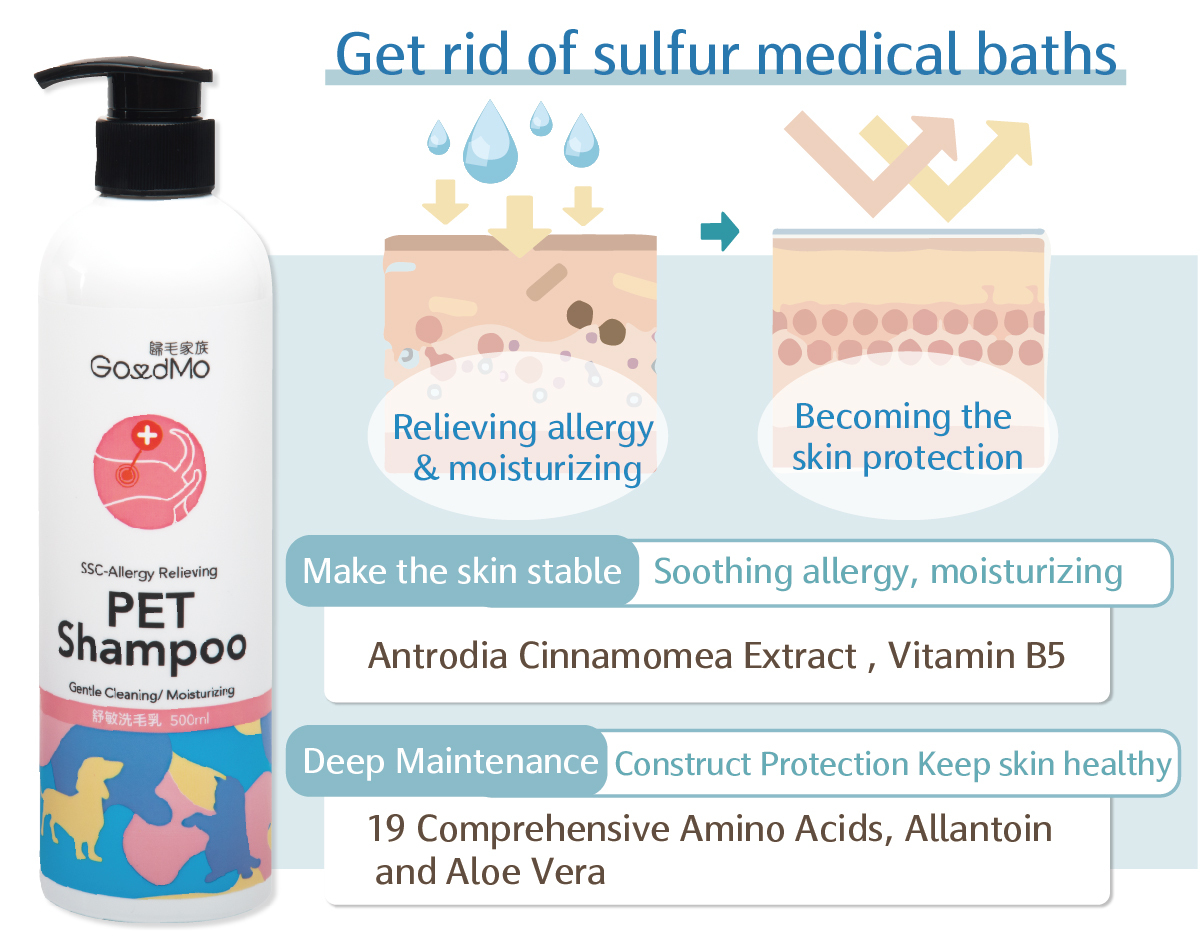 For a limited time, get another $1,500 Skin Repair Kit
⚡2 Steps KO skin problems
⚡Break the vicious cycle of steroids, medicine and injections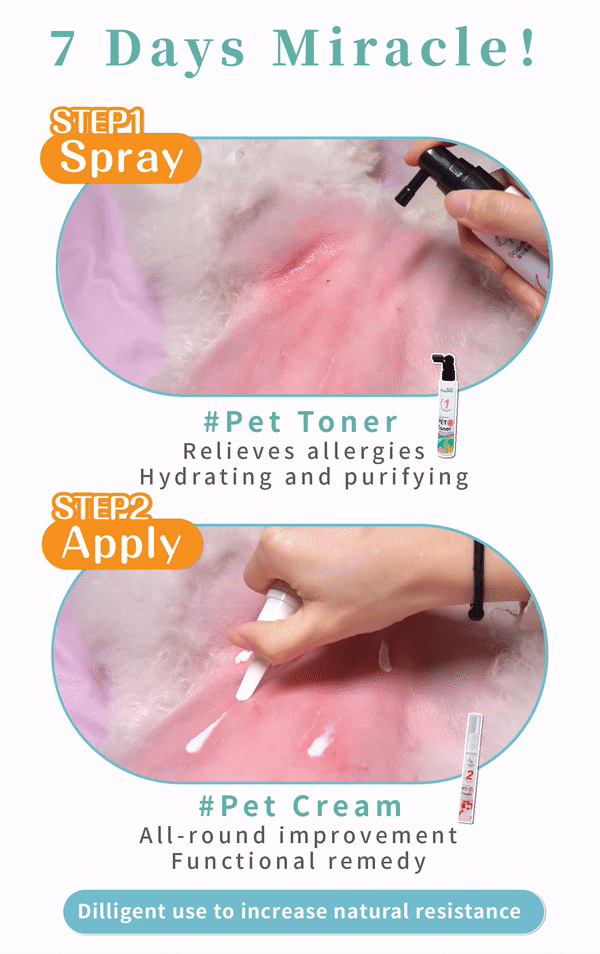 Simple intention, it takes a year
Let [# Relieving Shampoo & #skin repair combo] was born ✨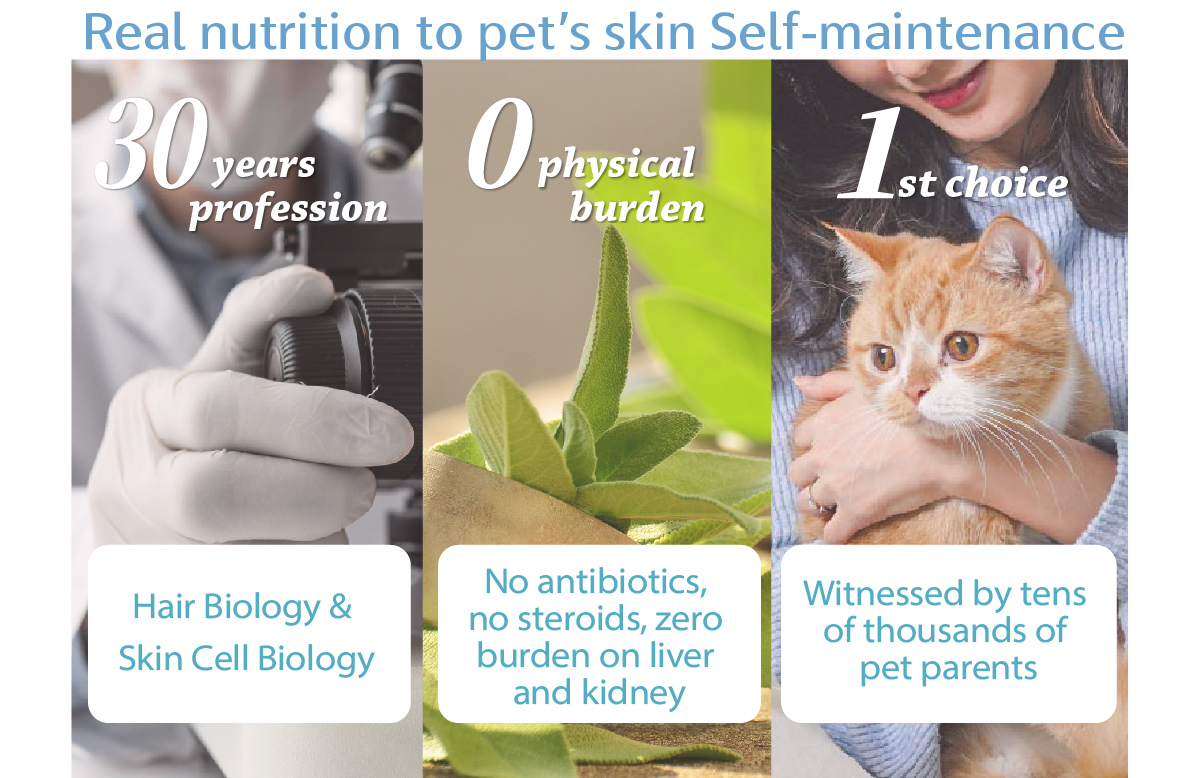 ﹏﹏﹏﹏﹏﹏﹏﹏﹏﹏﹏﹏﹏﹏﹏ 
Superb ingredients 💪
✨ What you can excepted ✨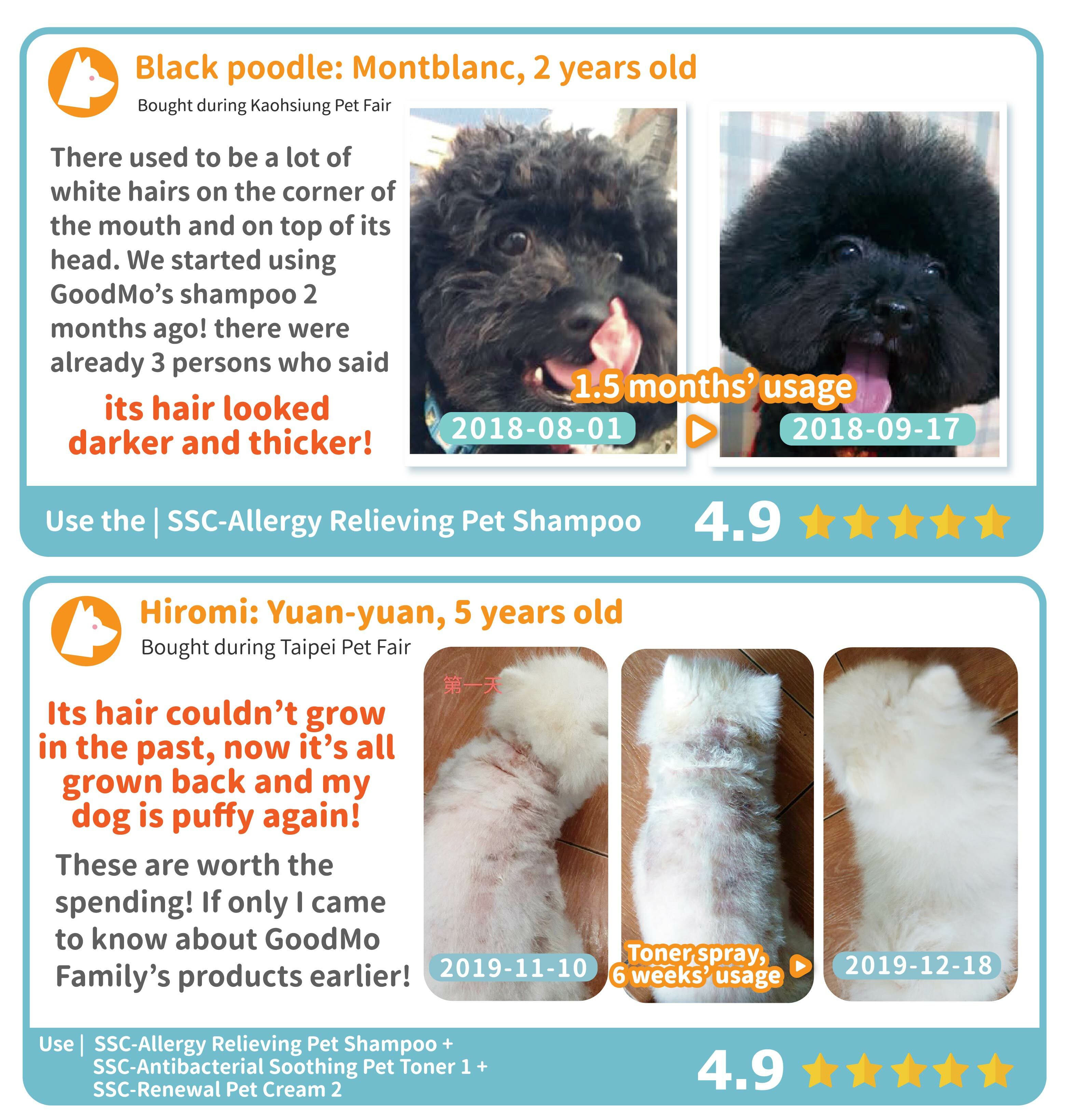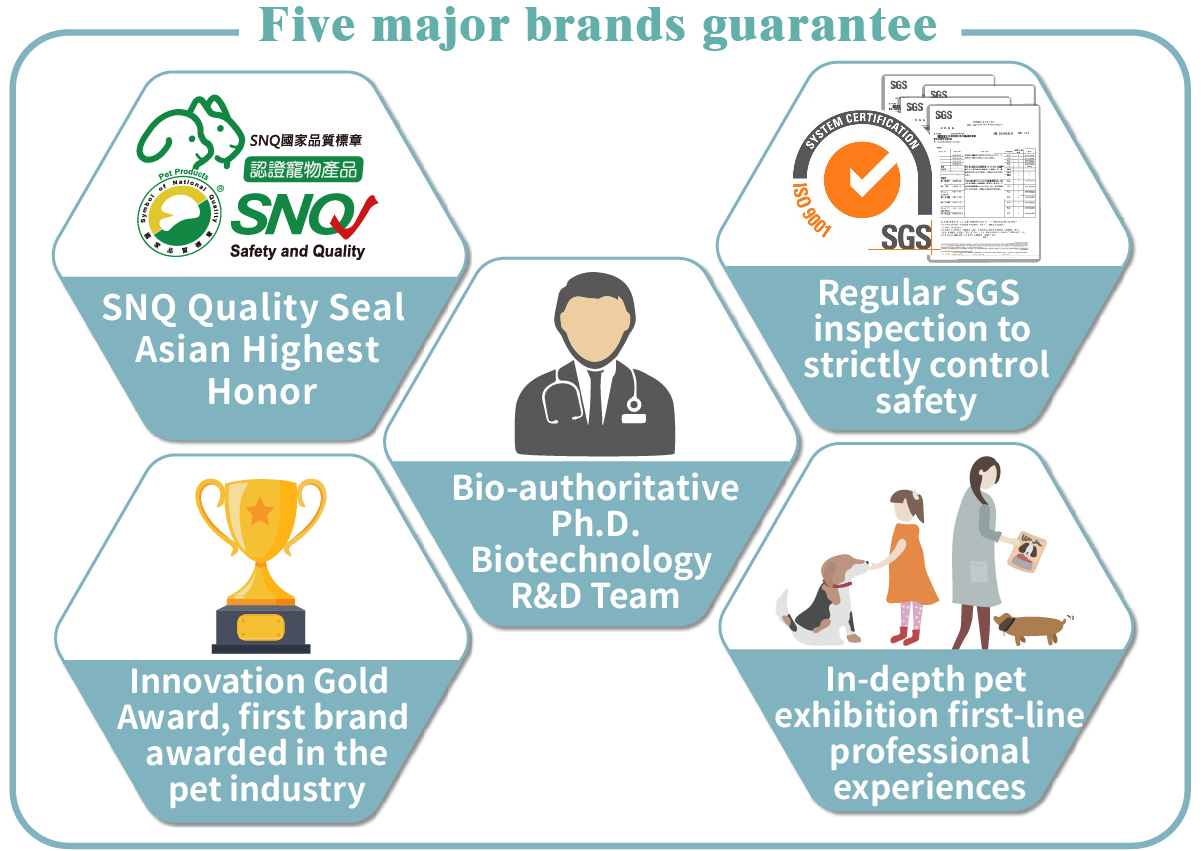 🛀 Shampoo Usage instructions🛀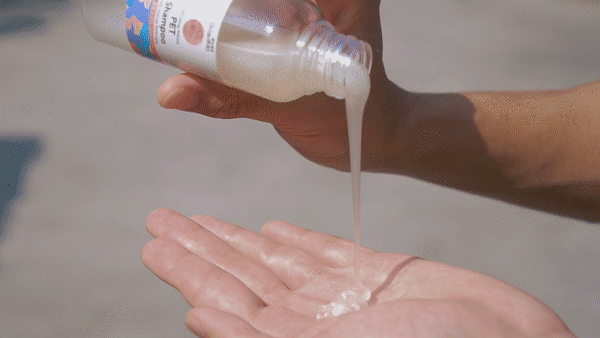 Wet your pet's body, soak and massage for 3-5 minutes to purify and moisturize its skin;
rinse under35-37°C warm water, and blow dry its hair on cool mode.
Pair with【Leave-in Shining Fur Oil】, 
Goodbye bugs + Color protection and care  from one application!
﹏﹏﹏﹏﹏﹏﹏﹏﹏﹏﹏﹏﹏﹏ 
🛀 1+2 Skin repair group: usage instructions 🛀
✂Trim your pet's hair short and put on the Soft Bite Free Neck Collar
First #spray the Pet Toner 1 onto sensitive skin areas for initial purification.
Next, #use an appropriate amount of Renewal Pet Cream 2, gently circle and massage with your hands to form a protective barrier on your pet's skin.
1.First week: 3 times daily. (Don't get lazy⚠⚠⚠)
⚡It can be intensively used in your spare time.
⚡Sit for 30 minutes or absorption, and you can re-spray one more time.
⚡Use this group of products persistently for better results🔥
2.If you want to grow hair and lighten the pigment, you can private message customer service for further consultation.
﹏﹏﹏﹏﹏﹏﹏﹏﹏﹏﹏﹏﹏﹏ 

🙆‍♀️More Sharing from pet parents🙋‍♂️